Here in India, we welcome spring season, the season of colours, by adding more colours of feast and festivity to it.
We take colours in hands to play with, and all are issues and differences just get disappeared with a multitude of colours.
Our loveful and friendly gesture should be visible from colourful aesthetics in our places. We are here to assist you by giving insight on what and how many ways you could do this.
15 Colorful Holi Decoration Ideas for Your Home
Colours on Walls
On your plain walls you could draw some native cultural shapes or patterns with water colours.
Cultural symbols and patterns will create a spiritual theme of the festival while the bright colours will make it what they should be on the celebration of colours. This will give festive vibes for all inmates, guests and visitors.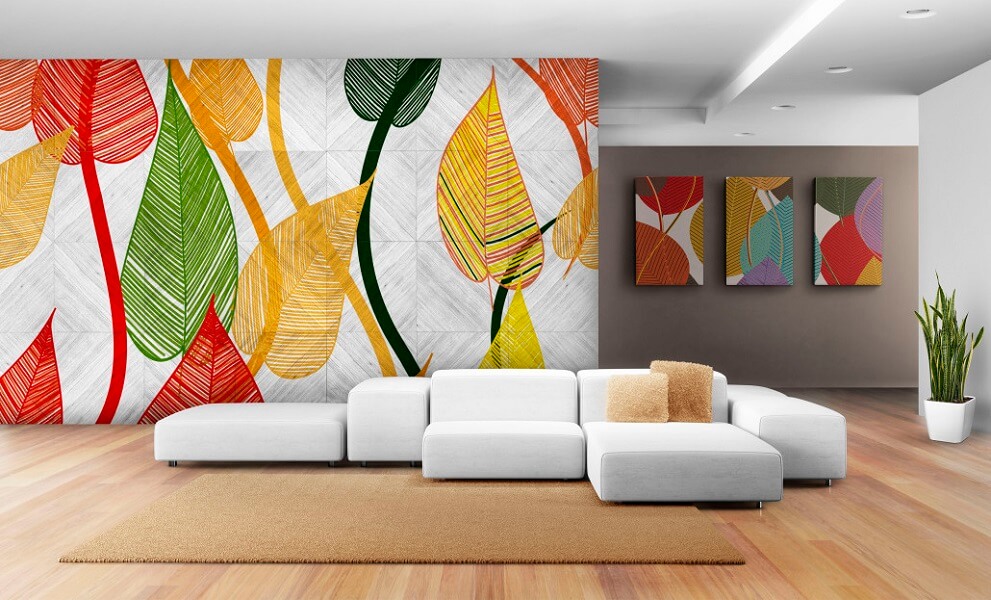 Corners with Bright Colour Flower Vases
You can beautify the look of your home by filling the empty corners with flower pots. It is a good idea to pick some bright coloured flower pots rather than choosing the same earthy coloured ones.
If you want to put your ideas, decorate the flower pots with decorative pieces by yourself.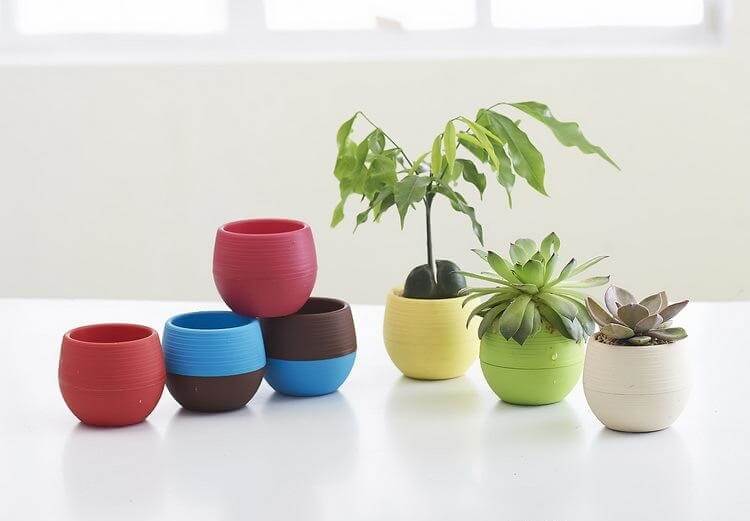 Flowers: Colours with Fragrances
Colours should not always be an artificial thing when it comes to decorating our homes. We can pick and use some artefacts raised in nature. Grab and put some roses in the small light shaded pots and place them somewhere eyeballs catches like dining tables, center tables.
Make some symbols, words or patterns and hang them on the wall. Flowers carry fragrance along with colours. This idea will definitely expand the ambiance of your house.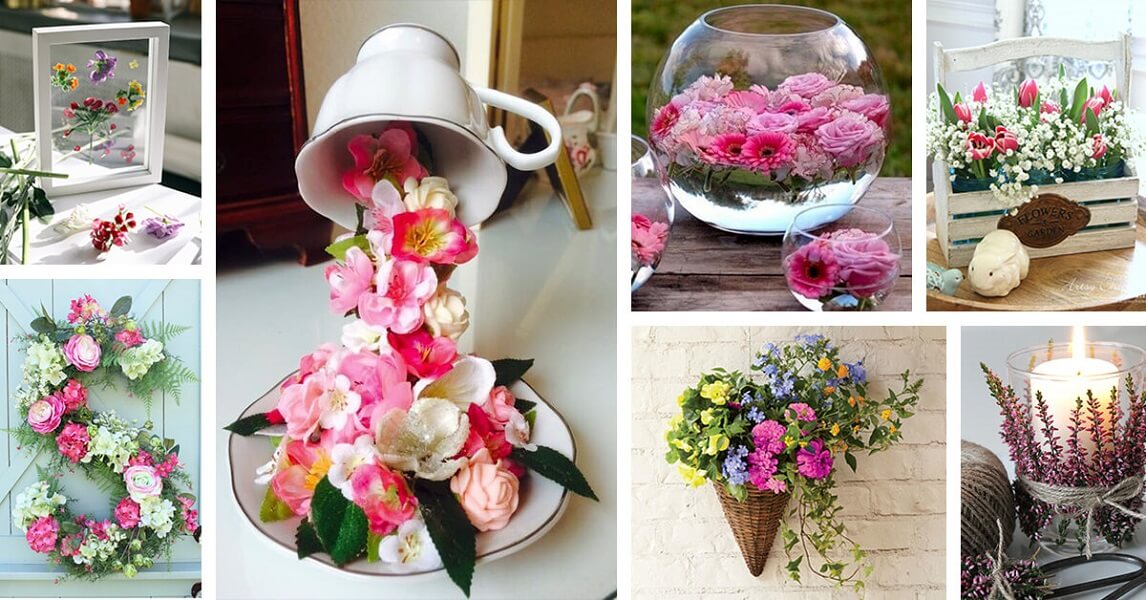 Beautiful Balloons for Entrance
One more very well used way of introducing more colours, is using balloons. Choose the balloons of your favourite colours of choice. Stick them on little high places like window glasses.
Make tree or stack of some smaller of them and place in common areas like hall or balcony. Arrange them in right size and shape so that they can wrap main entrance of the house.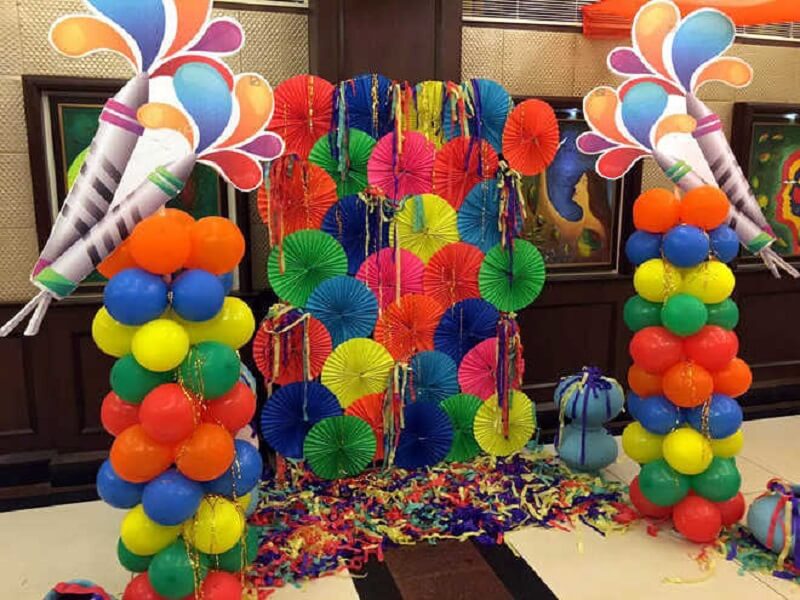 Coloured Pattern for Cushions & Curtains
Usually we choose decent and elegant colours when it comes to buying curtains and cushions. But Holi Utsav is about playing with colours.
You might also consider buying some new curtains for drawing room and bedroom which are specifically carrying some playful choice of colours and patterns on them.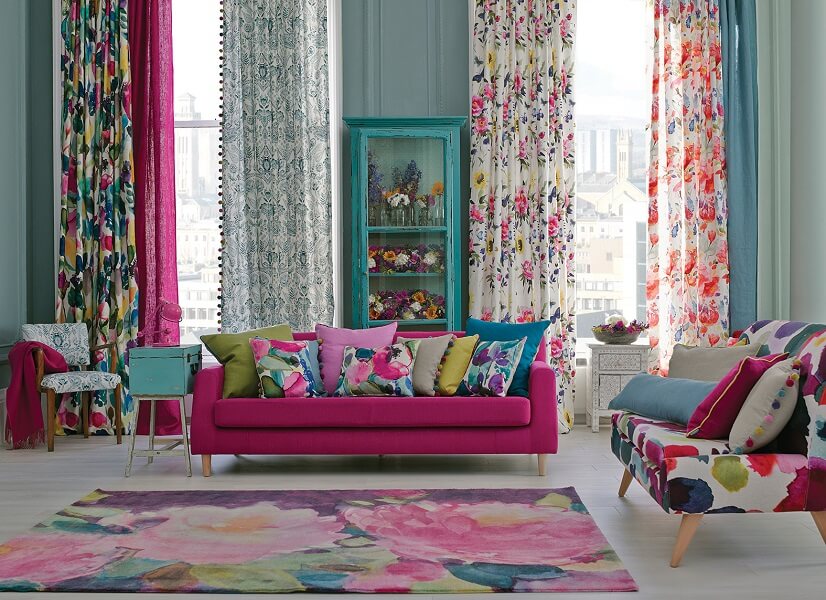 Colourful Lights
Since Holi festival is an occasion of pretty colours, so light can play a very important role in here when it comes to decoration.
To choose unique lamps and lights of multiple colours, will be smart choice to serve the purpose well.
Apart from that, you can go for lanterns of various kinds, such as netted, pendant and ornamental. Red, yellow, blue and green lights will add spice to your home.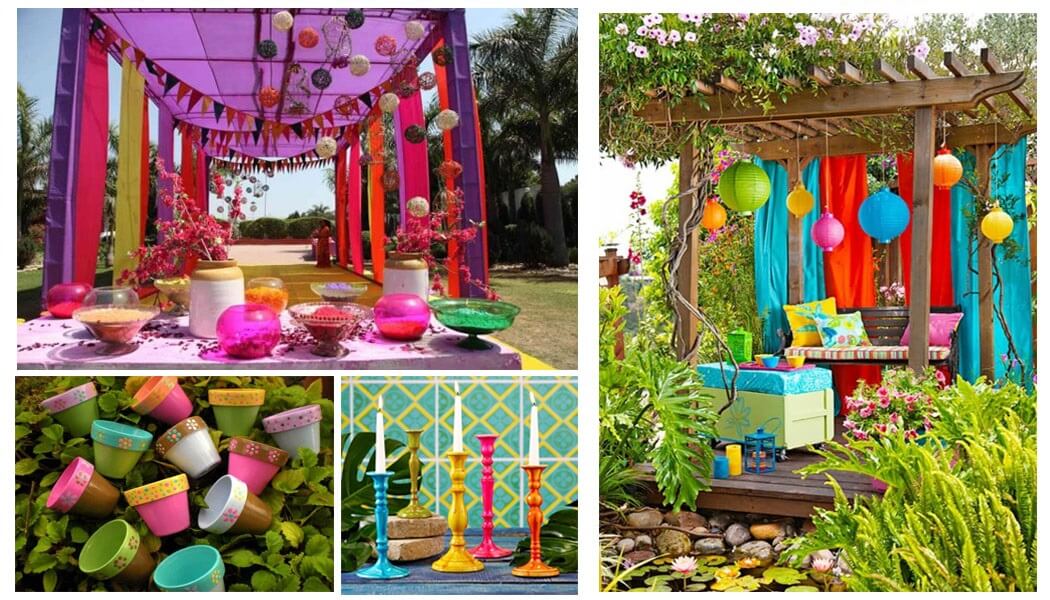 Creative Rangoli with Vibrant Colors
Rangoli makes any festival more special and beautiful in India.
You can come up with gorgeous Rangoli designs to draw at doorsteps and patio. Pick suitable and bright colours as much as possible to give your incomers a touch of colourfulness at the entrance.
In designs, you can choose the traditional and contemporary Rangoli design for the purpose.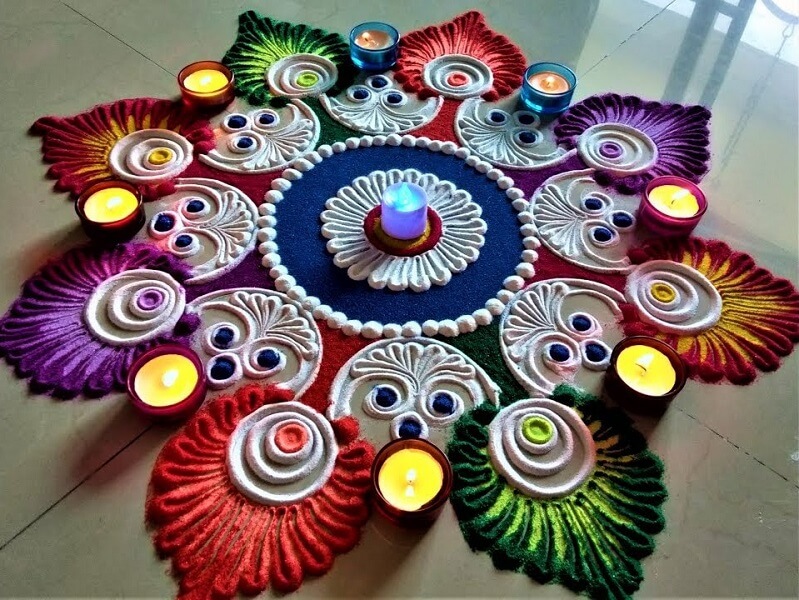 Artistic Colourful Wall Hangings
Apart from colouring them you can also give your walls a royal touch this festival. Artistic and colourful hangings will fill the regular looking walls.
There are several hanging items available in the market for doors and walls that will completely change the appearance of your home.
You should pick the colours that match the walls.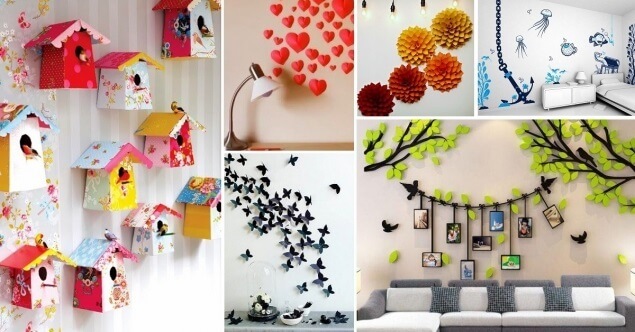 Convert An Empty Space into Home Bar
Holi without drinks is not possible.
So, if you are throwing a party at your home, you can choose a small kitchen bar. Silverware bar will look awesome with some fine glass sets.
A tiny bar will cover the empty space and serve as the centerpiece too in your home.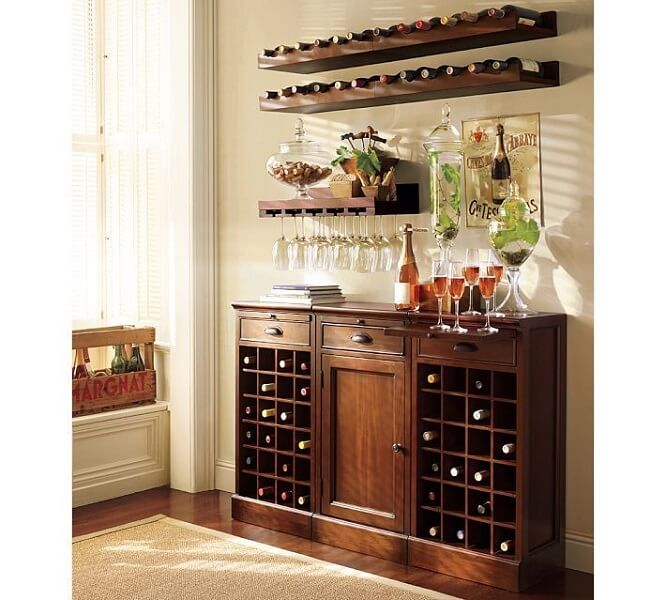 Introduce Traditional Touch with Candleholder
Putting a simple or decorative candle holder on the table is one of the best Holi decoration ideas. You can light up a set of candles while night gatherings for more beautiful and relaxing moments.
In addition to that, you can enjoy a nice candle light dinner with friends and family.
Spruce-up Ceiling with Coloured Dupattas
One more creative Holi decoration idea is to tie a chain of colourful dupattas on the ceilings. This will spruce up the appearance of plain ceilings and make them look more radiant. You can then hang a huge chandelier from the ceiling to finish up the look.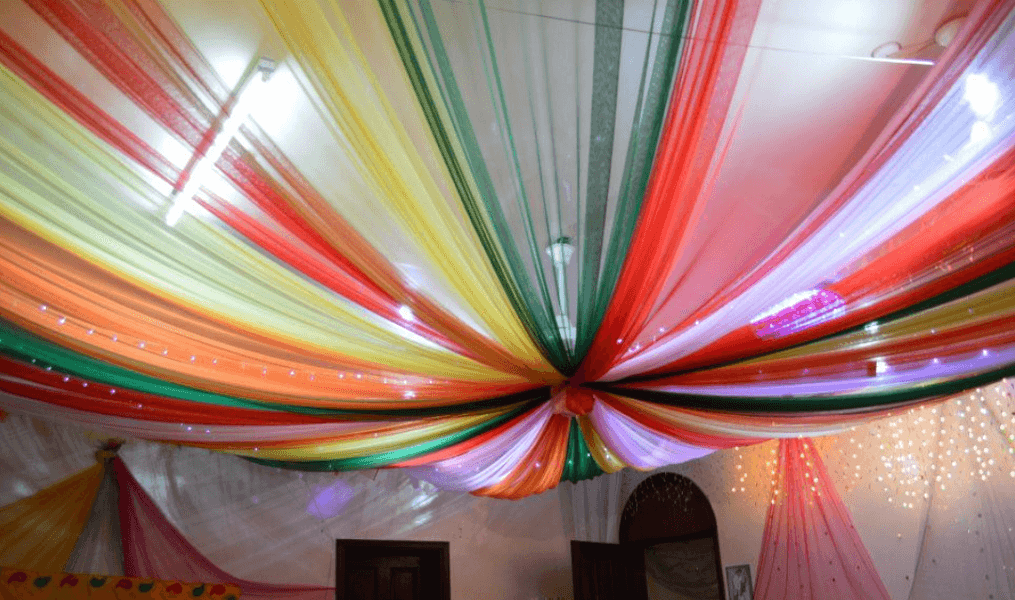 Colourful Crafted Flowers
What can be more pleasant than a flower in this festival? You can simply collect some craft papers of various colours and make artificial flowers from them. You can then tie these flowers in a long thread and put on the doors, balconies or windows.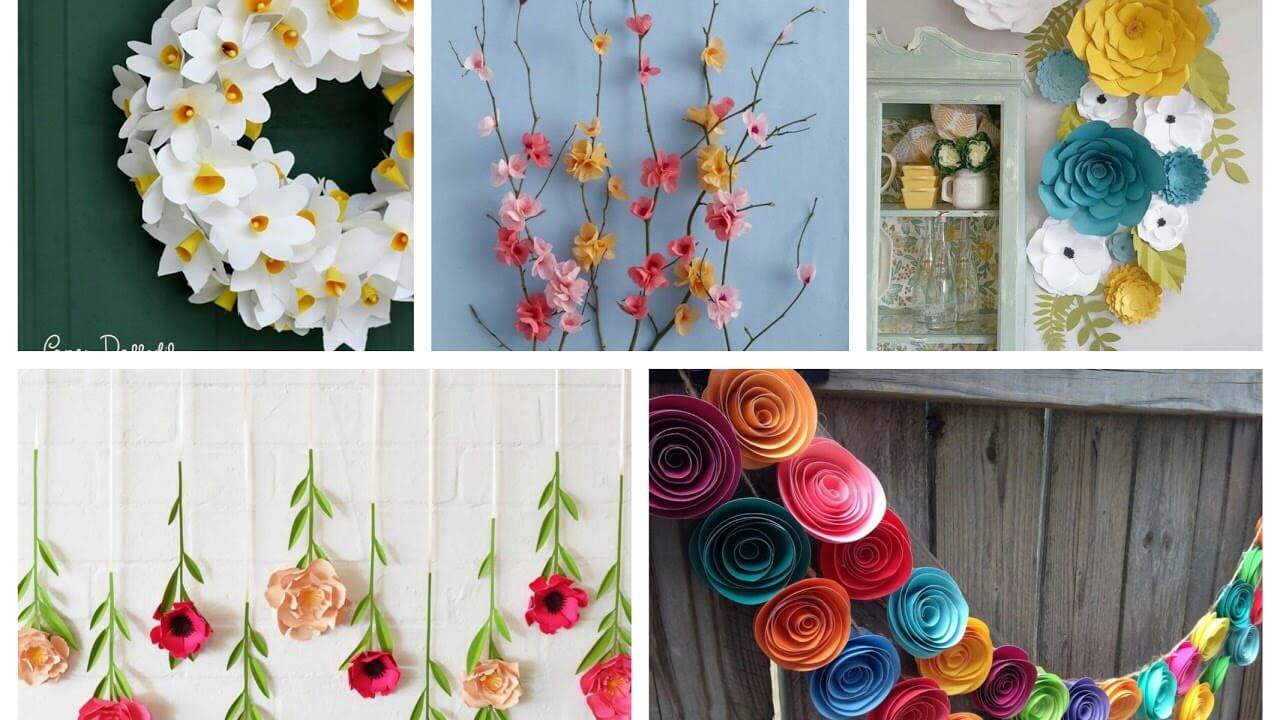 Radiant Colour Rugs
Why should the floorings remain plain and unattractive this Holi Utsav? You can select beautiful rugs with mixed colours to place on the floors.
Moreover, you can change the carpets. You should select dark colours in carpets so that they do not spoil in Holi colours. Stunning carpets, doormats, and rugs will create a sense of ambiance in your home.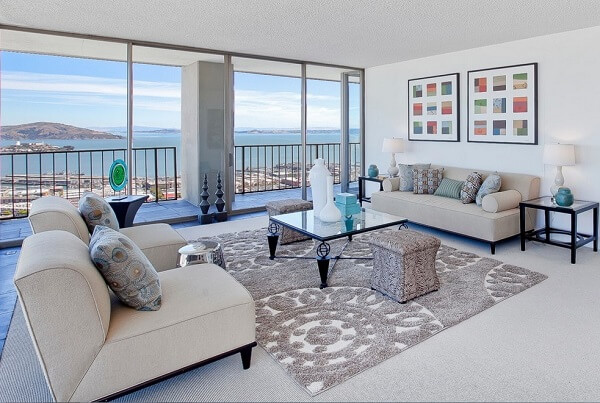 Stylish Bed Sheets
If you decide for a complete makeover, your bedrooms too count. You can replace the old bed sheets with new ones.
While choosing the bed sheets, you must pick synthetic and washable fabrics. They are easy to wash even if Holi colours spread on them. Do not go for light coloured bed sheets in this festival.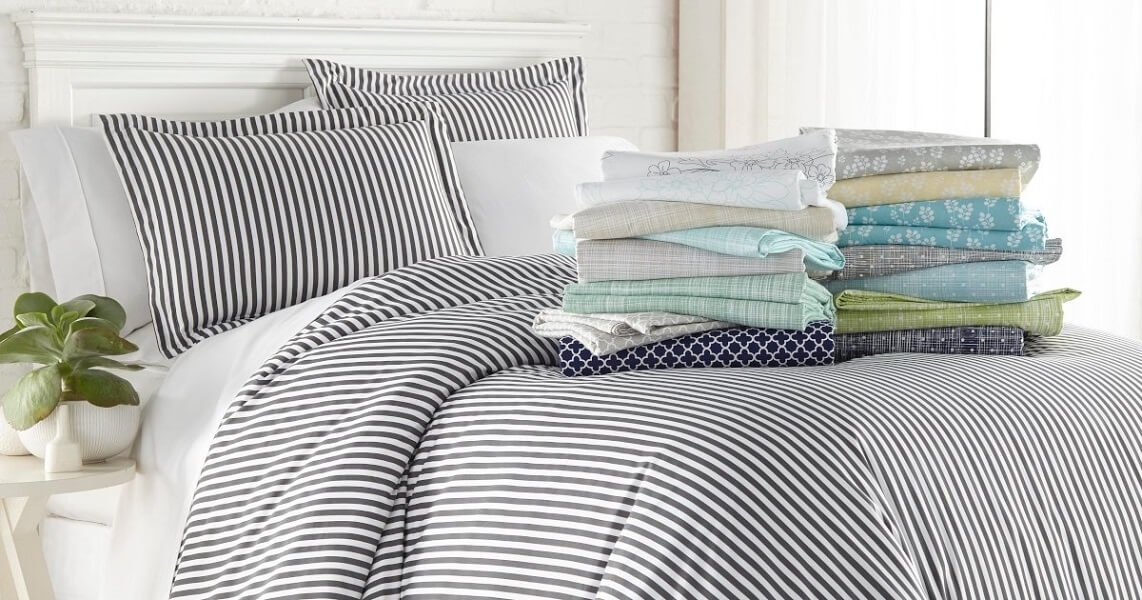 Hang Nice Colour Towels
Bathrooms should get a good appearance this season. You can hang colourful towels with pretty designs on them. After playing Holi, you can pat dry your face with beautiful towels.
Furthermore, you can decorate the window frame of the bathroom with some festoons or balloons.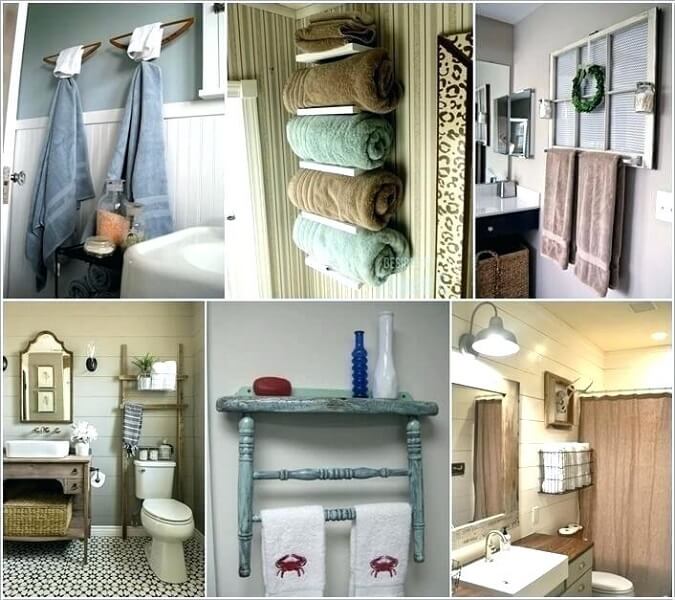 Conclusion
Holi is the best occasions and reasonable enough to recolor your house or to replace the regular and dull items with colourful and spring seasonal articles.
These are the best Holi decoration ideas for your home which you could try this season. These will impress the guests and make your social celebrations experience with them memorable who visit your place to play Holi.