Once again, we are in the Christmas month. And, it's a peak time to decorate your home, spread more love, happiness all around with imaginative and brand-new DIY indoor and outdoor Christmas decoration ideas.
We have come up with attractive Christmas decorations and design ideas which will make your home look gorgeous. For each one of you, we have some or other ideas that you can wish to select. Whether you want your house to be decorated in a religious manner or maybe in a fun or beauty way, we have all for you.
Homemade Indoor and Outdoor Christmas Decoration Ideas
Greenery All Around
To get nature-inspired and most affordable outside decoration, putting greenery around home can be the best option. It is the easiest way of decoration wherein you can just cut greens from trees like cedar, fir or pine and display them all together in a bunch of some ceramic cups.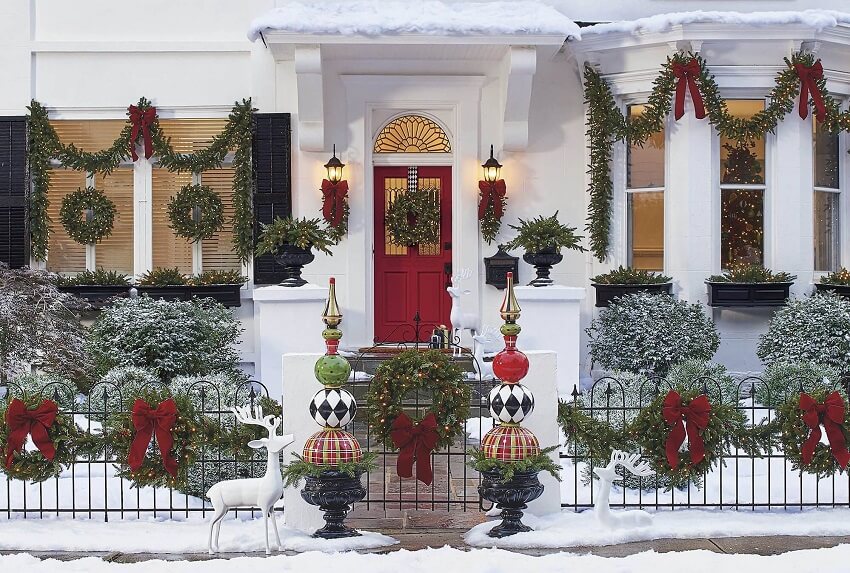 Decorate Your Dinner Table Well
The Dinner table is the best part of inside home to decor. Put silver candle handlers and wood chargers around all corners of the table. Use golden tableware along with cinnamon stick and lush garland. This will provide an additional texture to your dinner table and give it a stunning look.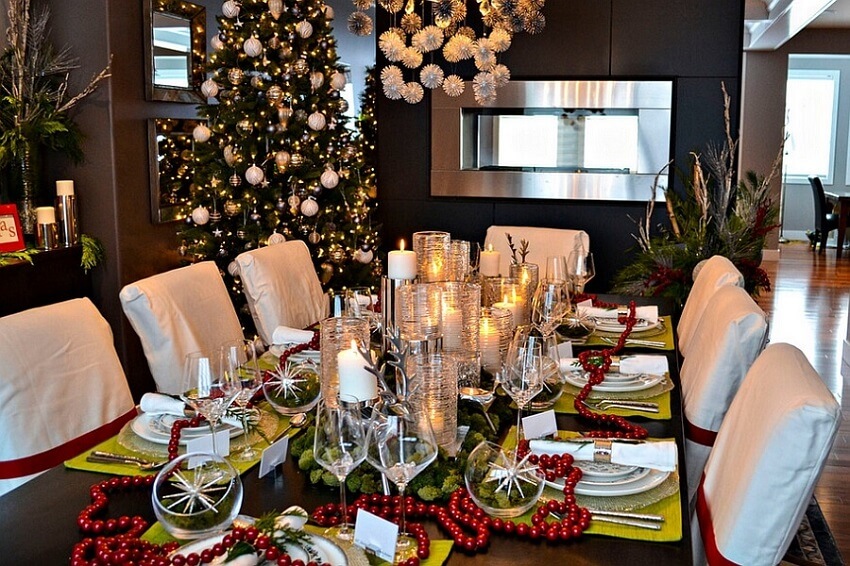 Use Tartan Stockings
Stockings give a very funky and amazing look to outdoor Christmas decorations. You can use scarves and plaid blankets and transform them into beautiful stockings with fringes all around. You can also use old patchworks to give attractive look.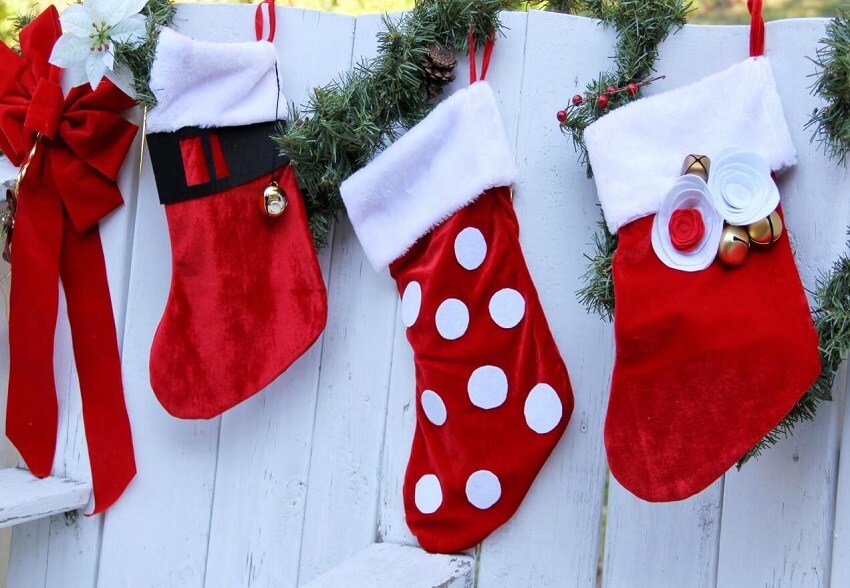 Base Color can be Chosen as White
White surface all around with bright decorations can give a different virtual look to your rooms. You can use white fur-tree clothing along with wall surfaces that are white in color and put plenty of fake snow in order to give a wintry look. The red stands can give a stronger and more beautiful look.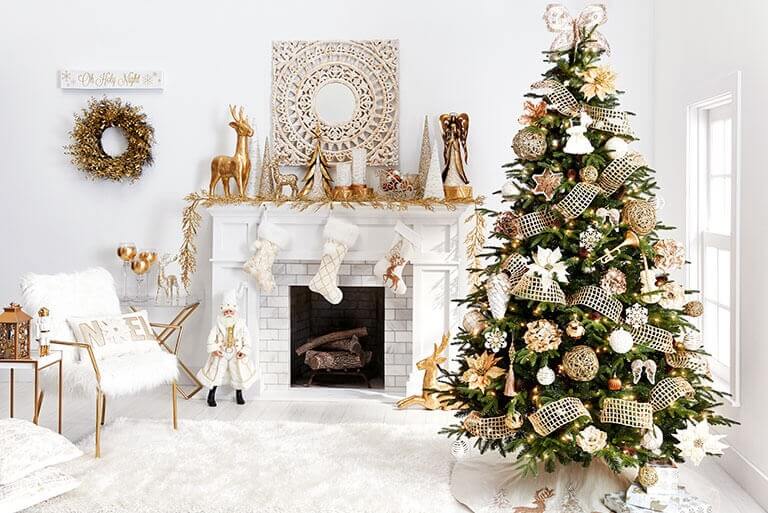 Use Light Fixture for A More Creative and Brighter Look
To give a beautiful festive touch, you can use a light fixture or maybe you can hang some ornaments all around from the arms. You can use these hangings in your dining room and kitchen.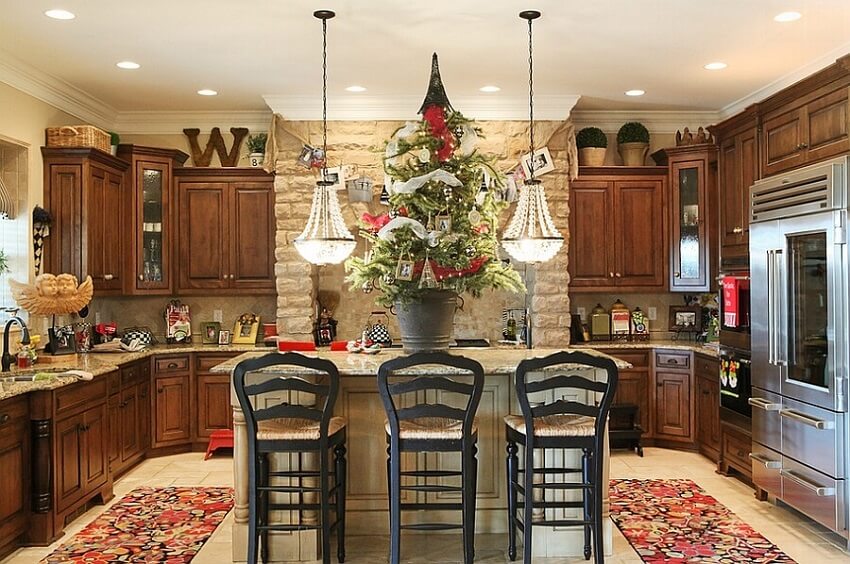 Christmas Trees
Christmas trees are the most important and one of the best ways to decorate your home for Christmas. What an amazing look is being provided by huge Christmas trees with bells, mini Santa and gifts hanging all around. You can put beautiful lights, silver, and golden bells all around the tree and make it more attractive. Christmas tree can be placed in your drawing room or maybe a garden. Wherever it will be, look will always be dashing one.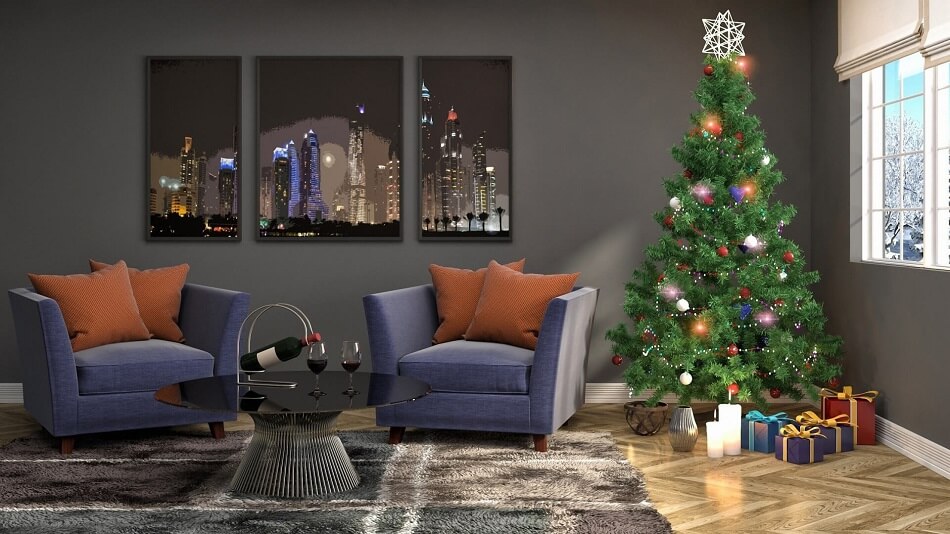 Twinkle Lights at Entrance and in Bedroom
Twinkling lights give a very mesmerizing view to house. You will get a real Christmas to feel with these sparkling lights all around you. Hang twinkle lights right from ceiling. You can hang them on walls or over curtains, no restrictions as it is totally your choice. These lights give more positive vibes in house and are the best way of decoration.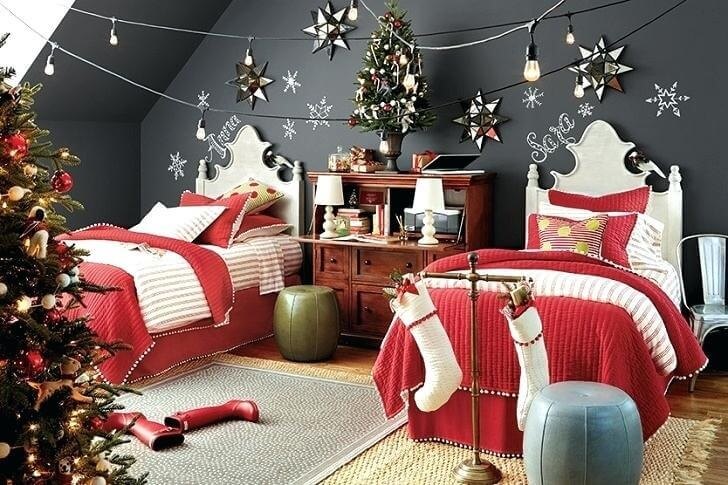 Decorate Stairs with Red Berries
Stairs can look more prompt with greenery all around them. You just need some green branchlets along with red berries and ribbon. Put berries on these branchlets and tie up with red ribbon all around and put these around a center or corners of stairs.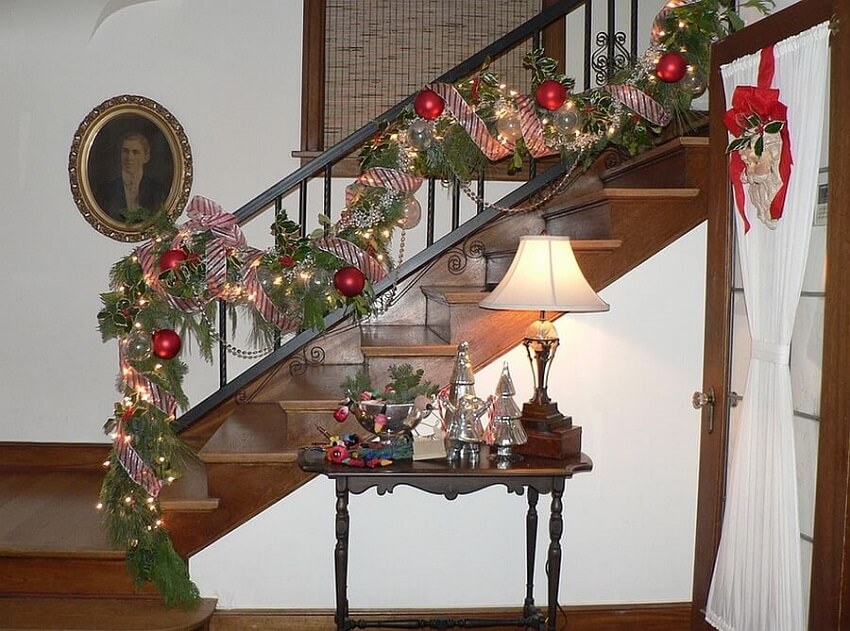 Christmas Lights Trees Wall Hangings
You can put attractive wall hangings made up of sparkling lights and trees in all your rooms like a bedroom and dining room etc. Hangings can have the Santa along with glittering silver lights and fir trees.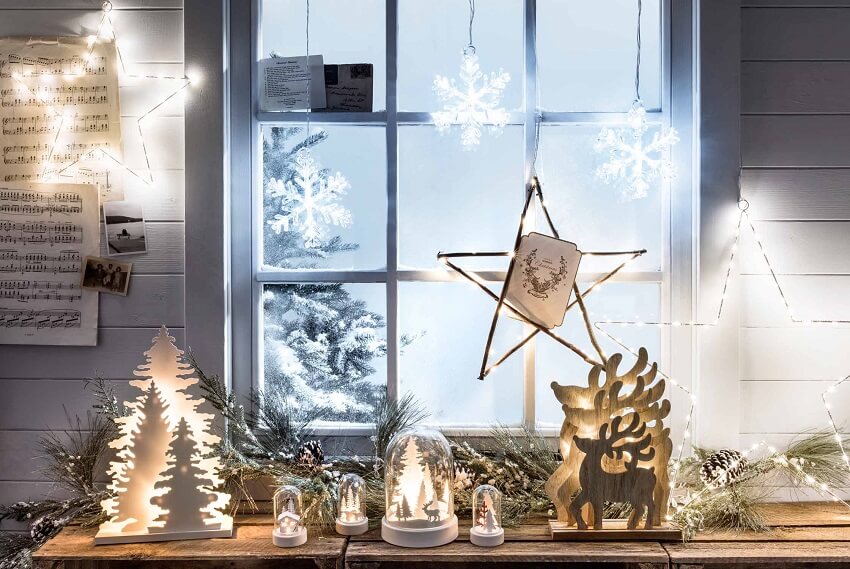 Christmas Cards with Wishes
You can create small and pretty Christmas cards with beautiful wishes and hang them on the top wall of your bedroom, at the entrance or in your drawing room. These beautiful cards can give a simple, elegant and a pure Christmas look to your home. Try choosing card color in contrast with wall color to make them appear brighter.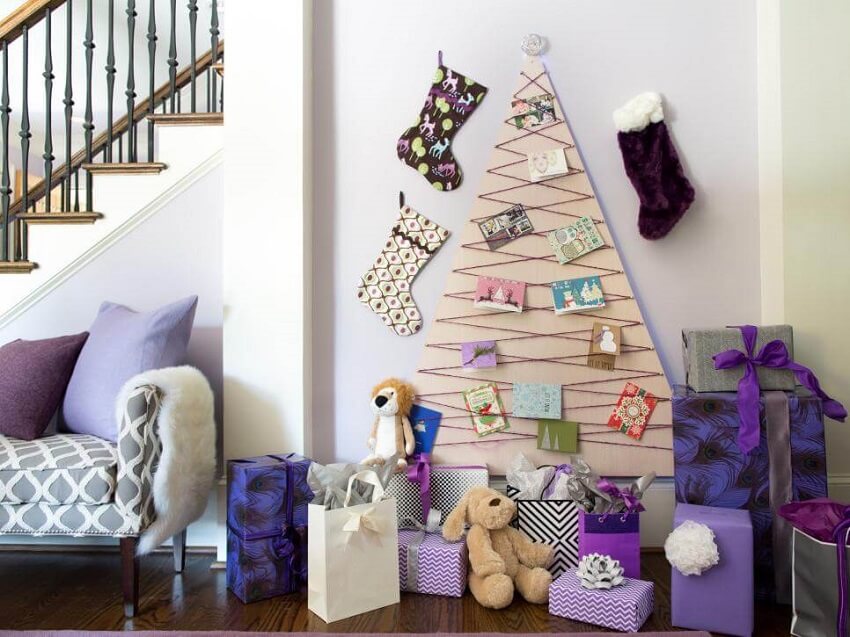 Decorate Dining Room Chairs
To provide a cheery touch to your room, one more space-saving way is available. You can hang wreaths which are environment-friendly around chairs hanged with ribbon for a more elegant touch. It will give feel of nature and a good look to your dining room.
[id=555,74,72,66,61]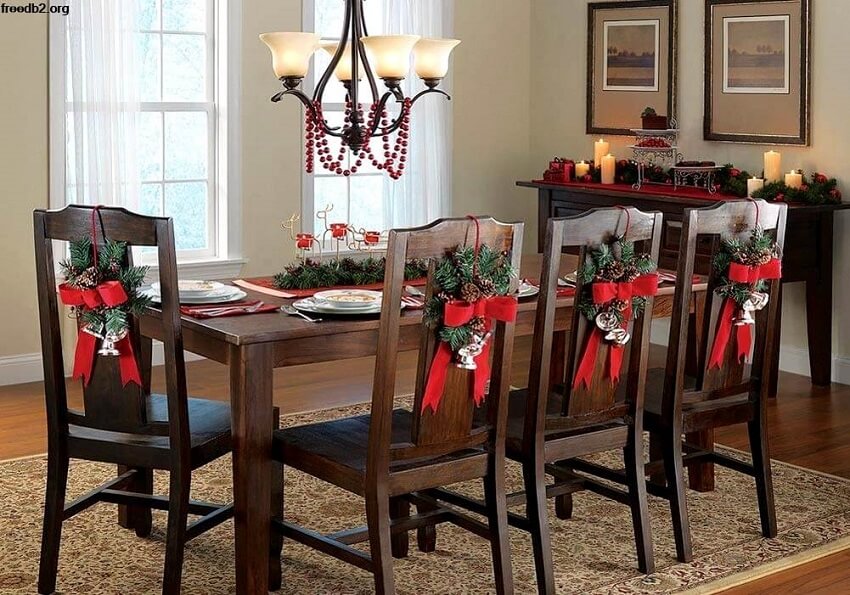 Refrigerator can be Turned up Into A Snowman
Another very easy and charming method to give a funky look to your house this Christmas is by decorating exterior of your refrigerator. You can decorate your refrigerator to give it a look of snowman. This small but cute enhancement will make you feel very happy.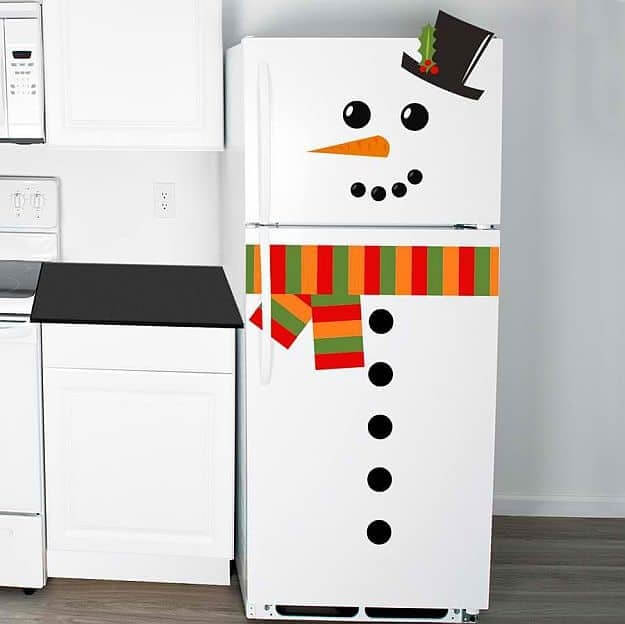 A Traditional Look at Your Entrance
Traditional ideas can give a very classy look to your home. You can go for Christmas trees with wheels. Also, you can use poinsettia wall surface art which is a traditional way of decorating the home entrance.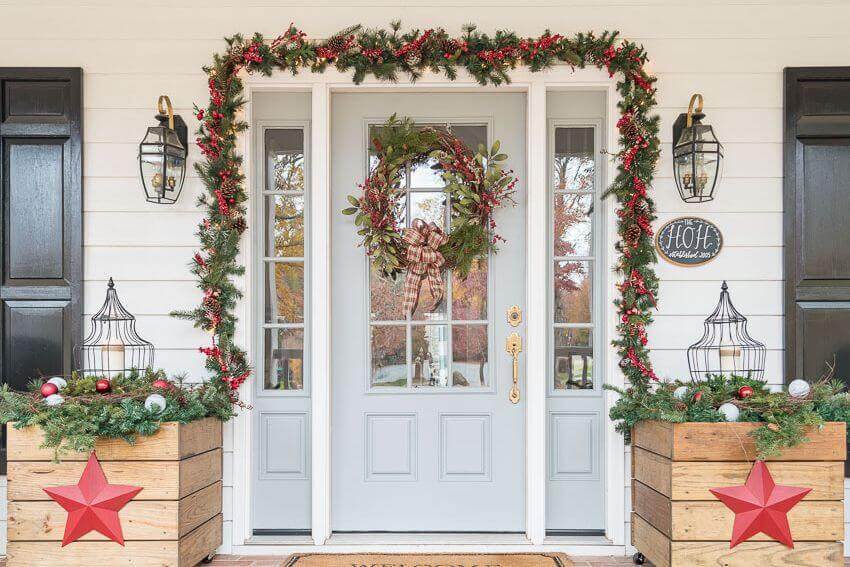 Christmas Present All Round
You can use different decorated presents to line up along stairs or maybe around the corners of table or beds. You can arrange them in a funny way or in shape of a Santa to give an elegant and soothing look.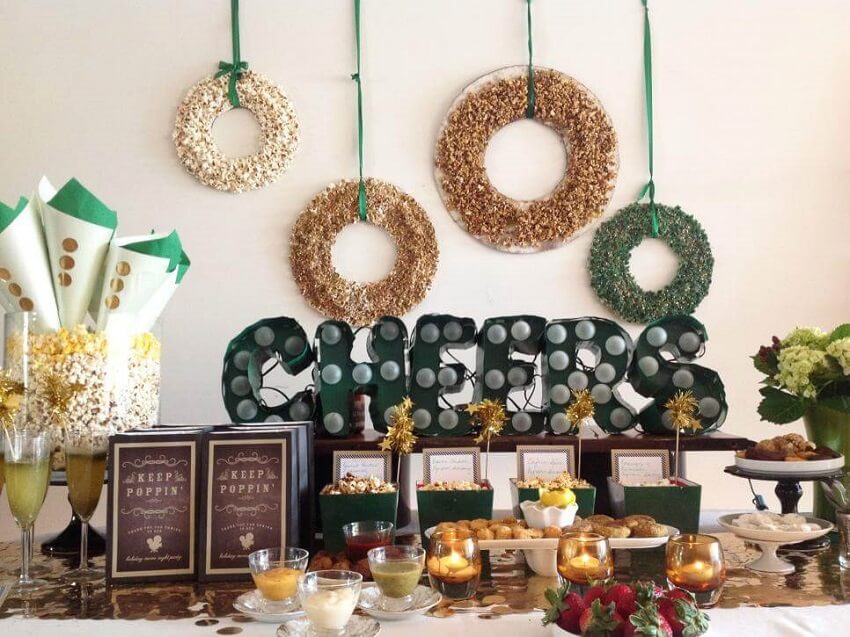 Windows with Santa
Santa is the major attraction of the Christmas for kids. You can use mini Santa and hang them around all windows of home. These Santa can be decorated in different ways with gifts in their hands or maybe bells around them.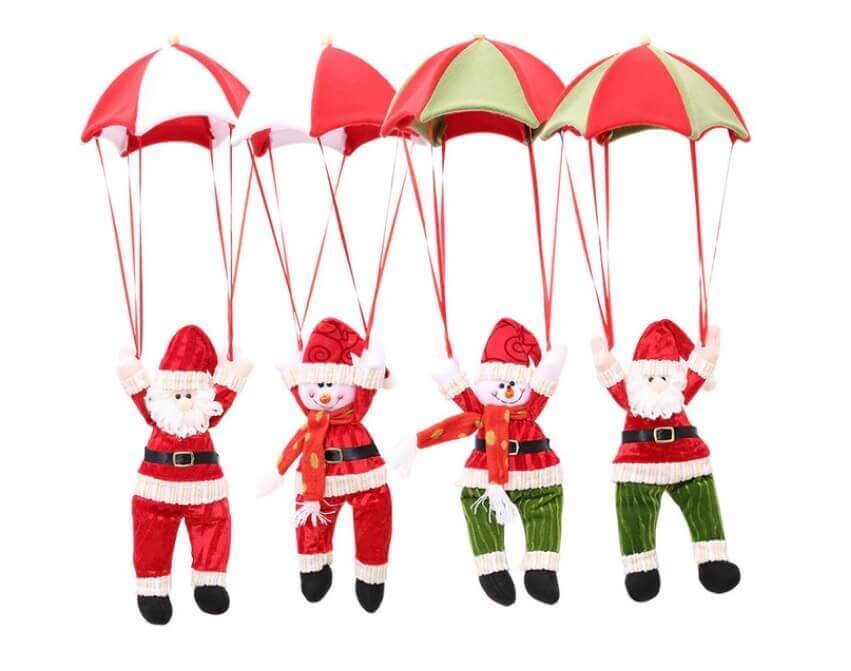 These are some simple and classy handmade ways to decorate your home this Christmas, and get a real feel of the festival.