Let's admit the fact that most of us neglect the subtle organization of the home desks just because of unavailability of time.
People use home desks for home-office environments and the surrounding clutter on your desk might distract your attention from your work. It will start to irritate you, even more, when you won't be able to find any important paperwork.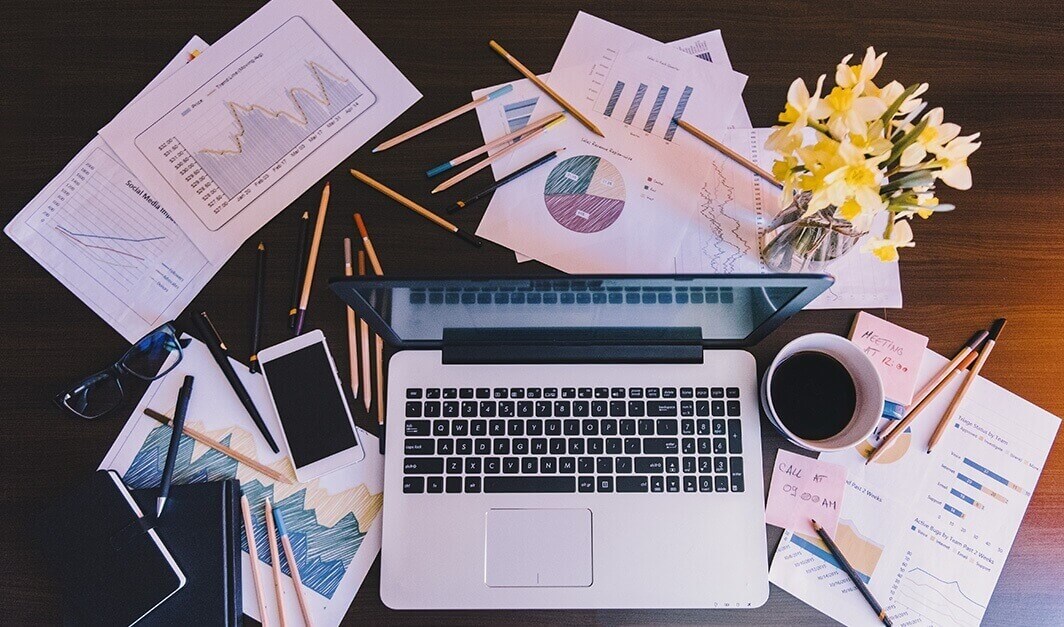 We know that you're really busy with your 9 to 5 office job or business but home desk maintenance is also important. It keeps you motivated and energetic throughout the day. If you are a student and you have a lot of paperwork, you can delegate this process to Studycrumb, they will help make it quick and easy for you while you get your workplace organized. Moreover, some add-ons to the home desk might reap benefits, no doubt.
Here's how you can organize your home desk without going for a bigger renovation.
Easy Home Desk Organization Ideas that Boost your Productivity
Arrange Different Organizer Tools
When it comes to a desk, a computer, papers, files, pens, letters appear in your mind.
Generally, the home desk doesn't have an infinite area to hold on all these. Even if you place them at specific corners, all will accumulate at the same place after a few hours.
So, let's start with the stationeries on your home office desk.
Purchase dedicated pen and other stationeries organizing tools. There you can keep your pens, markers, pencils, and other essentials. To keep your files arranged and protected from dust, use a file rack.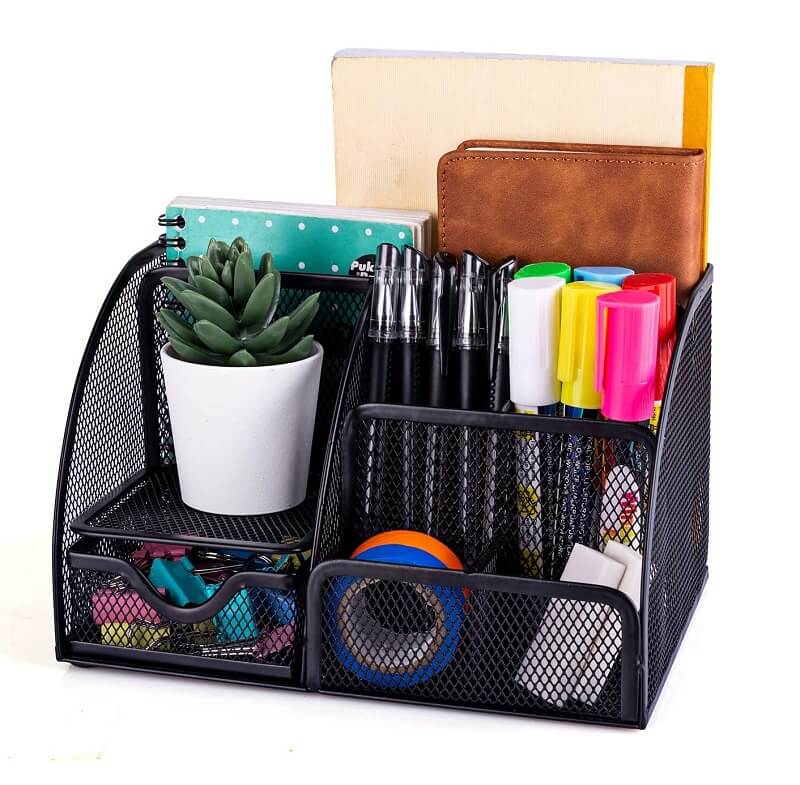 On the other hand, you can gather your assignments, letters, bills and to-do lists inside an inbox.
Additionally, keep a trash bin near your desk to immediately throw the clutter into the bin. And, keep the home desk fairly clean.
Build A Shelf Above the Home Desk
Are you running out of space on your home office desk?
Then, instead of investing in another complimentary desk go for a shelf. You will need just a wooden shelf, a hammer and a couple of nails.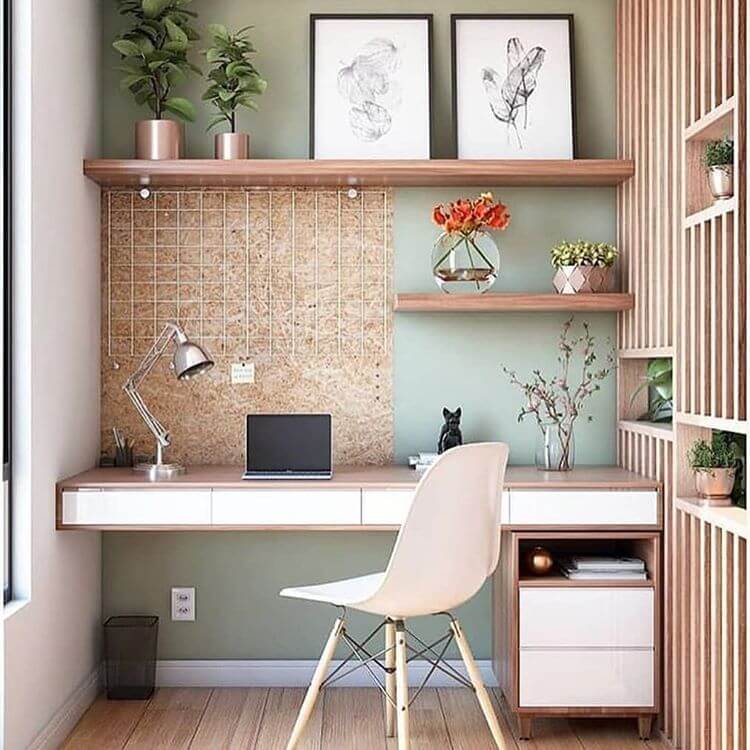 On the shelf, you can keep books, electronics. Or, you can showcase your artworks in the form of a floating shelf.
Drawer to Organize Items
Do you believe in space optimization?
If yes, then nothing would suit you more than a desk with drawers. Such a vintage style desk would add more elegance to your home workspace.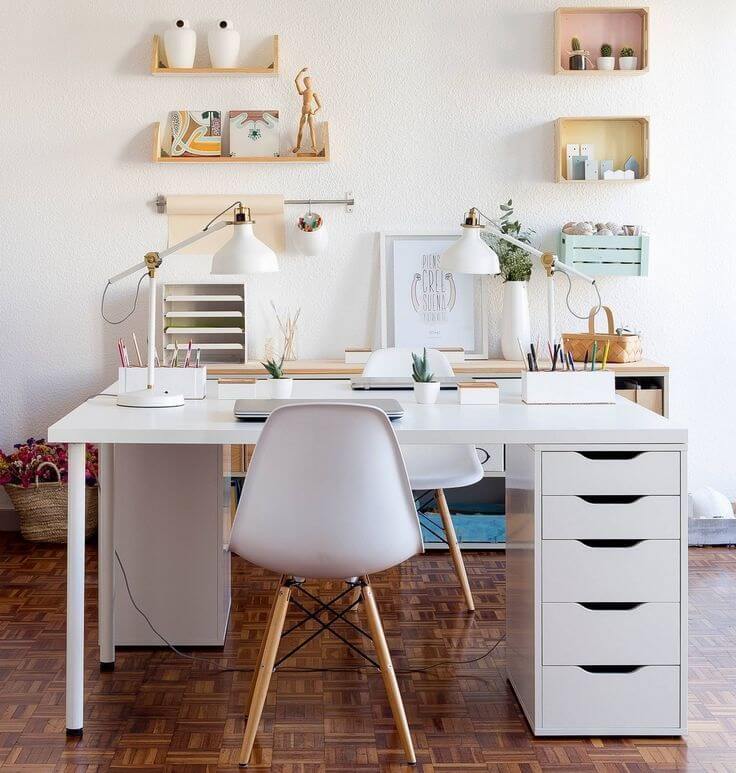 Moreover, you can keep all your job essentials inside the drawers. You can also avail services from ATDOORSTEP to build an organized desk.
Furthermore, make sure that you place everything in its place so that the drawers don't turn into a mess.
Mitigate the Messy Wires
When you work around your desk, it's inevitable that you haven't connected your laptop in charge or connected the laptop and printer with USB cables.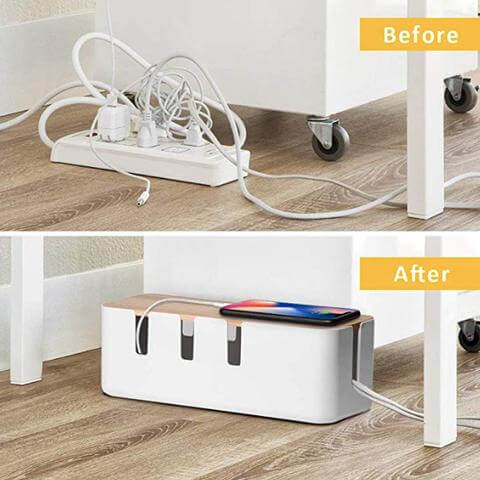 Furthermore, if you are working on a desktop, then there must be piles of wires around your desk. You can opt for specially designed desks from Desks Inc who have special arrangements for hiding wires.
Alternatively, you can use a wire binder or binding clips to get rid of the visual wire clutter.
Label the Drawers and Cabinets
You might undergo instances where you had to turn everything upside down to find an important file or piece of paper. And, you have turned the home desk into a mess again.
To ensure that this doesn't happen for the next time, you can label your desk drawers and cabinets.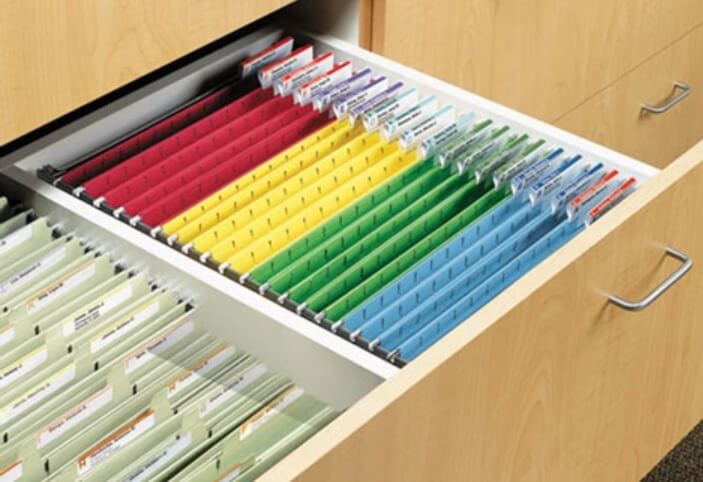 For instance, write 'recent project' on a label and stick the label on the cabinet or drawer where you have kept files for the recent project.
[id=536,251,554]
Don't go for unnecessary adventure and make the discovery easy.
Keep Accessories at A Specific Side
Your office desk should have a lamp, an organizer and other decorative items such as a flower vase or a painting.
If you keep everything strayed on the desk, it can interrupt your workflow.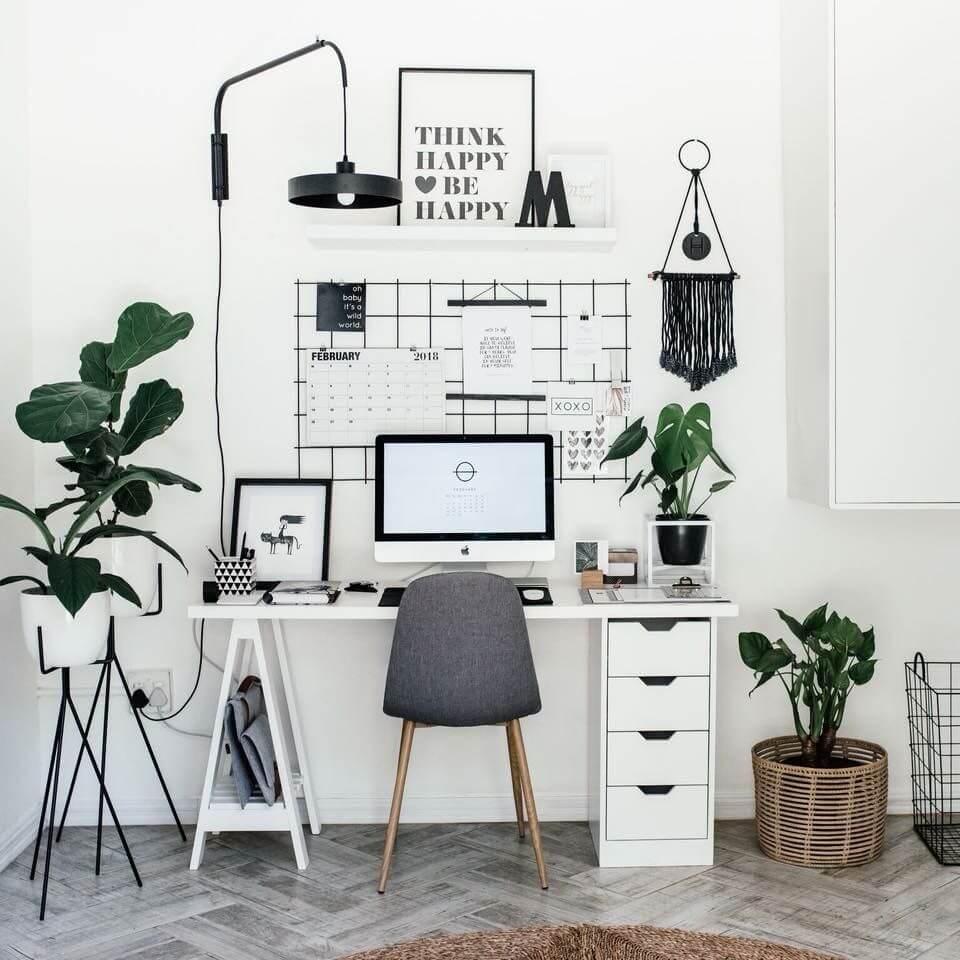 So, consider those accessories to be placed at a definite side of the desk. Hence, you can get enough space to carry on your work without any interruption.
Avail A Keyboard Tray
Whether you have a desktop or laptop, this tip can benefit you in both ways. For a desktop computer, you can place the keyboard on the tray.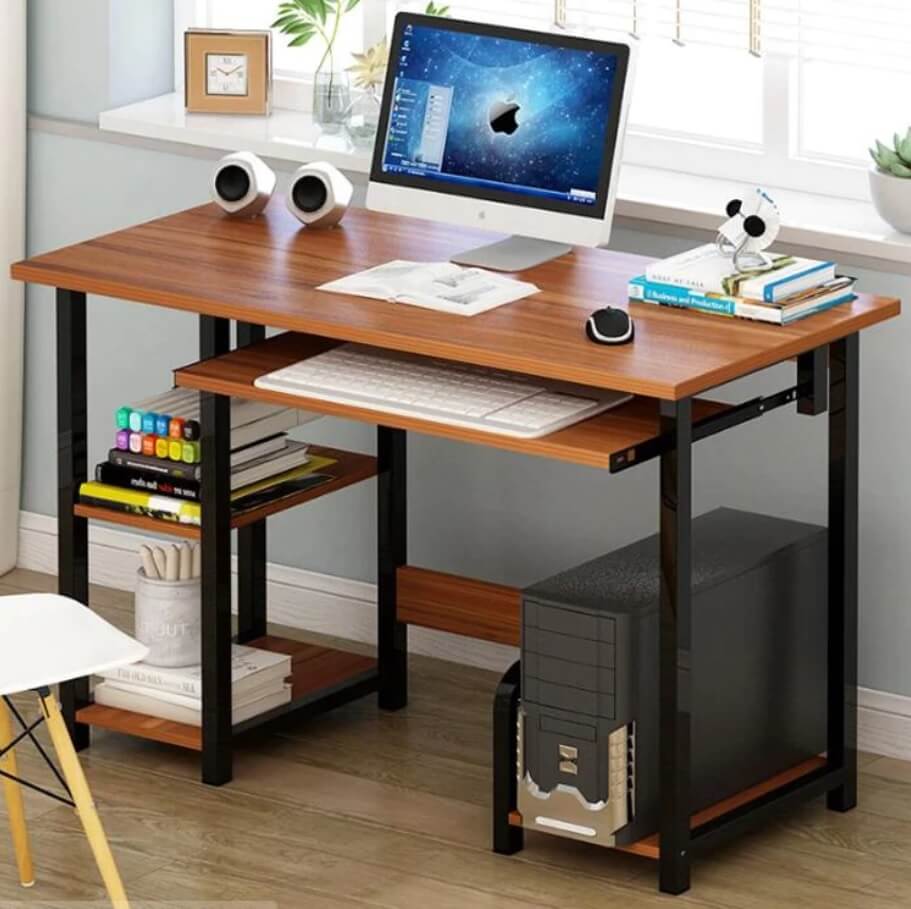 On the other hand, the keyboard tray can hold your laptop when not in use. If your desk lacks a specified tray for keyboard, then you can build a DIY one.
Divide the Drawer Space
It's good to move on with a desk with multiple drawers. But, lack of organization can convert your desk drawers into garbage, in no time.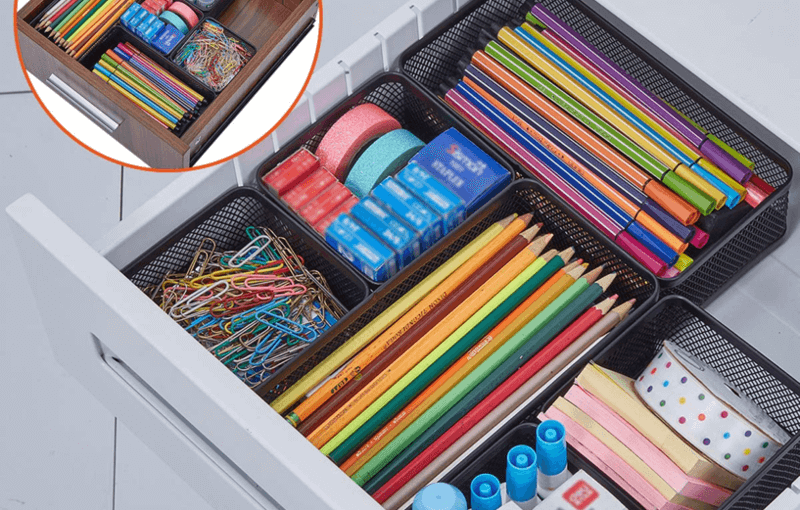 Divide the space within the drawers, with drawer dividers, to avoid the junk. Make different compartments for pens, highlighting markers, sticky notes, flash drives and business cards.
So, from the next time, you can grab the one thing that you are looking for.
Work on the Office Equipment
If space optimization is your main motto, then discard all mammoth electronics from your desk.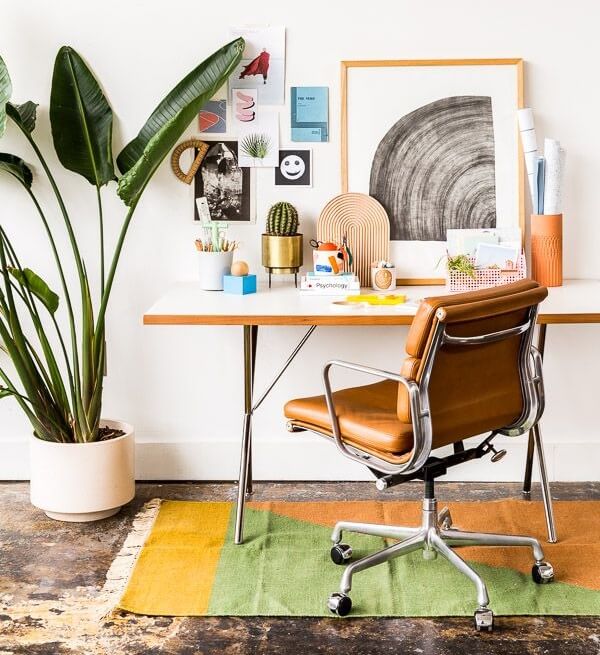 A home desk looks good with a portable laptop, wireless keyboard and mouse (if necessary), and a second monitor with a flat-screen. Curb your printing, scanning and faxing necessities with a multifunction printer.
Moreover, drag your desk to space where you can avail more sunlight, so that you can remove the lamp.
Hang a PinBoard
Want to keep a to-do list handy?
If you fear losing them every now and then, don't follow the same routine. Instead, hang a pinboard, where you can pin important to-do lists, event details and client priorities.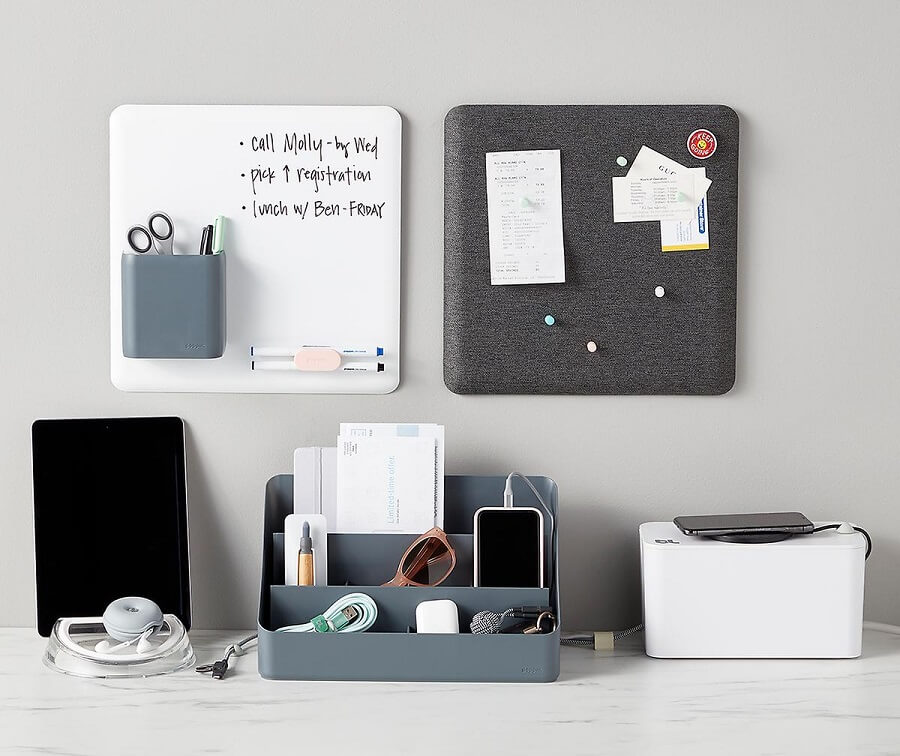 On the other hand, such pinboards are effectively-known for enhancing productivity.
Magnetic Memorandum Attachments
If you don't want to go with a huge board pin and are looking for an alternative, smaller option, then magnetic clips would definitely help you.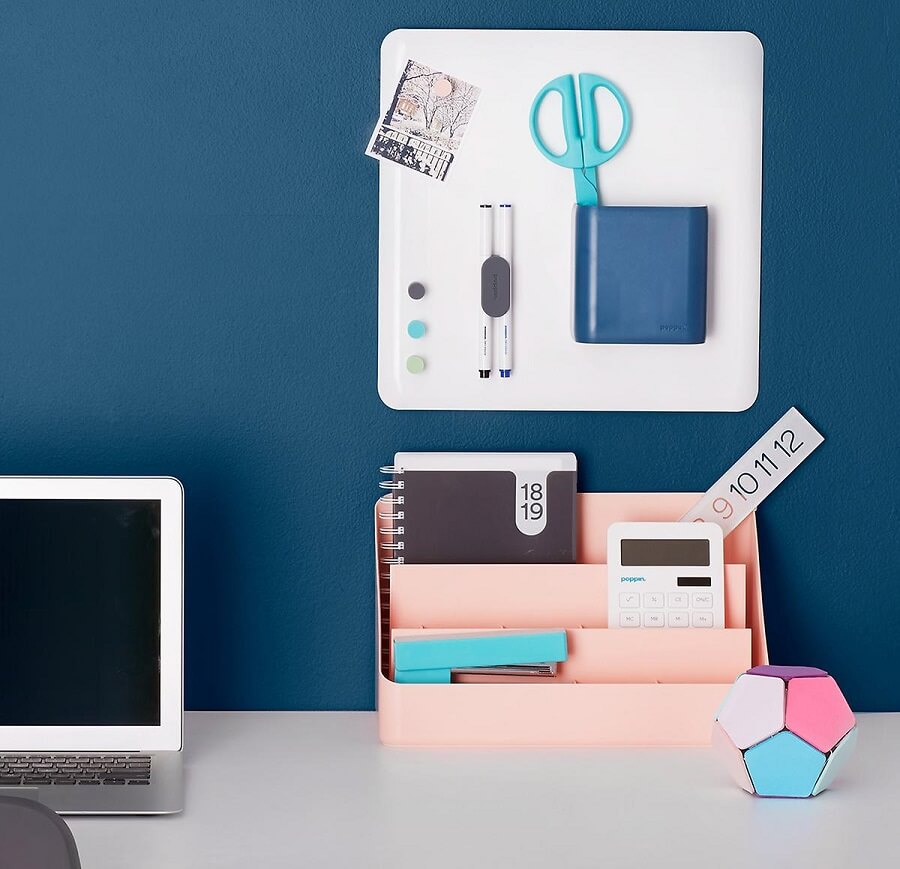 Use notes to write down upcoming events or assignments and just tack it to the wall with magnetic memo attachments.
Don't worry; as it comes with magnetic properties, and it won't destroy the drywall, wall or wallpaper.
Organize your Desk According to Colours
When you don't want to compromise with style during desk decoration, we have a brilliant idea for you.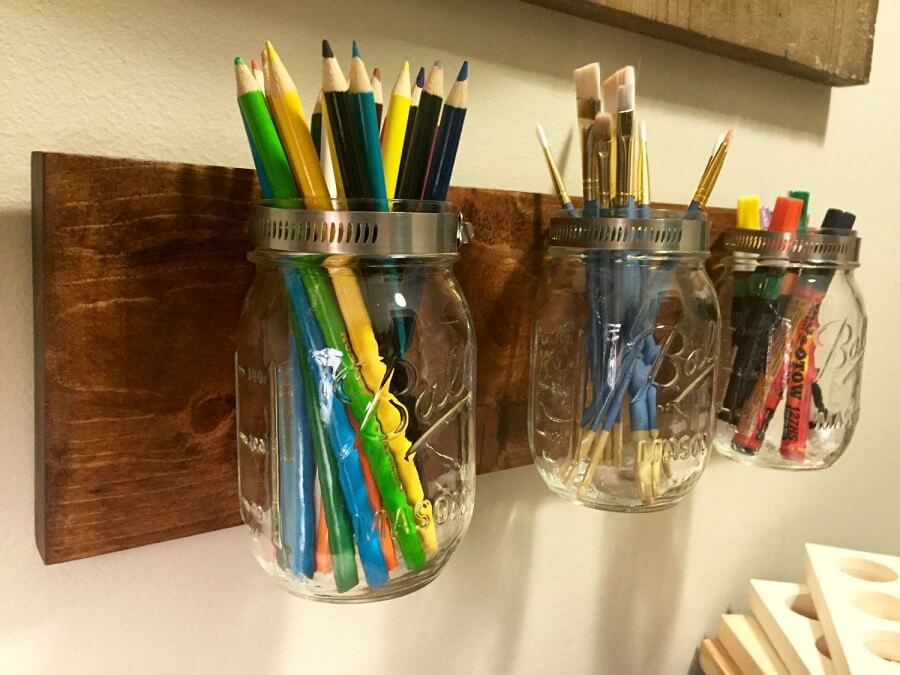 You can arrange craft supplies and other accessories according to colour, in clear jars. And, keep the jars on the floating shelves.
DIY Magazine Racks
Are you searching for space to keep your magazines and inspirational readings in order?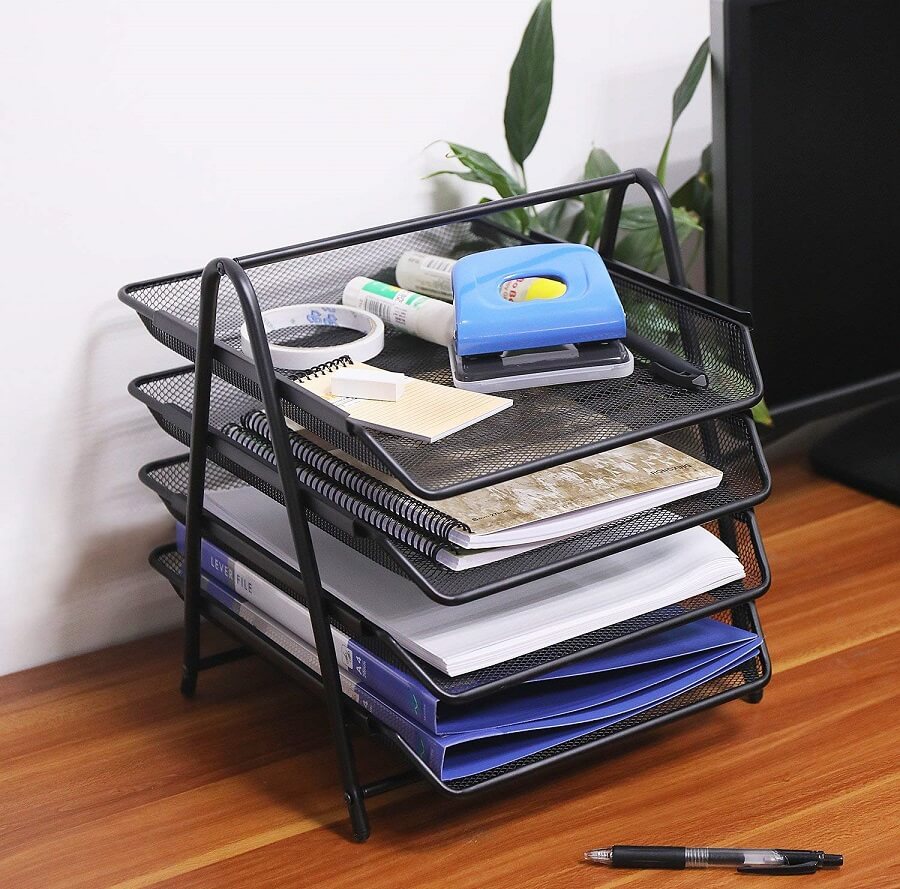 The best choice for handling this issue is to build a magazine rack. Store your favourite read-on to get instant motivation towards your job.
Label the Cords
Are you sure about which cord leads to which electronic device?
For instance, you are currently working on the laptop and it suddenly shuts down. Investigating the situation, you find out that the cord has loosened from the multi-purpose extension cord.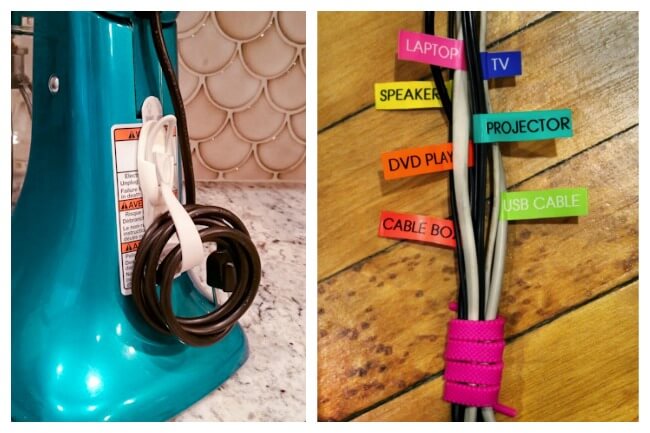 But, it's not easy to distinguish the loose cord of the laptop as there are other appliances such as phone, lamp, printer on the same board.
Label the cords with colourful strips to help you manage the desk easily.
Eliminate as Much Paper as you Can
Papers are handy to write anything, instantly, but it's difficult to find the right paper at the right time. On the other end, papers increase the trash.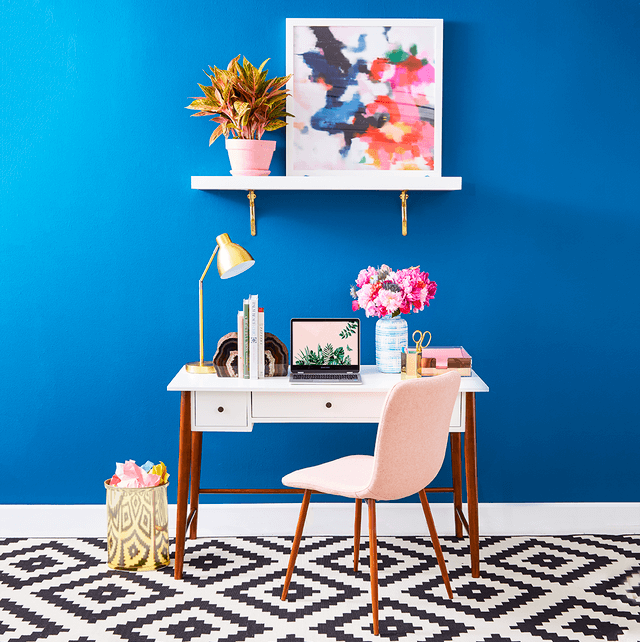 Hence, to keep your home desk tidy enough, continue with cloud-based notes or use dedicated tools such as Box and Dropbox.
And, Don't Forget to Clean your Desk…
If you abide by the above, tips then you can reduce desk clutter for sure. Your home desk will be more organized. Interested in expert advice before setting up home office? Find right professionals in your city at KreateCube.
Additionally, you have to dust away from your desks, electronics and accessories regularly. Use disinfectant wipes for a healthy regime around your workspace.