With property crime increasingly, office security is becoming an increasingly essential consideration for businesses. However, office security also comes with the worry of causing inconvenience to employees, being an eyesore on your property, and being ineffective due to buildings with tricky layouts.
Keep reading for the top tips and technologies that can help you futureproof your office security with design in mind. A secure office space doesn't have to come at the cost of convenience and visual appeal.
Top Tips and Technologies
Here are some of the top tips and technologies that can help you futureproof your office security while honoring your building's design. Office decor and convenience are top considerations to create a pleasant working environment for your employees while keeping your office space secure.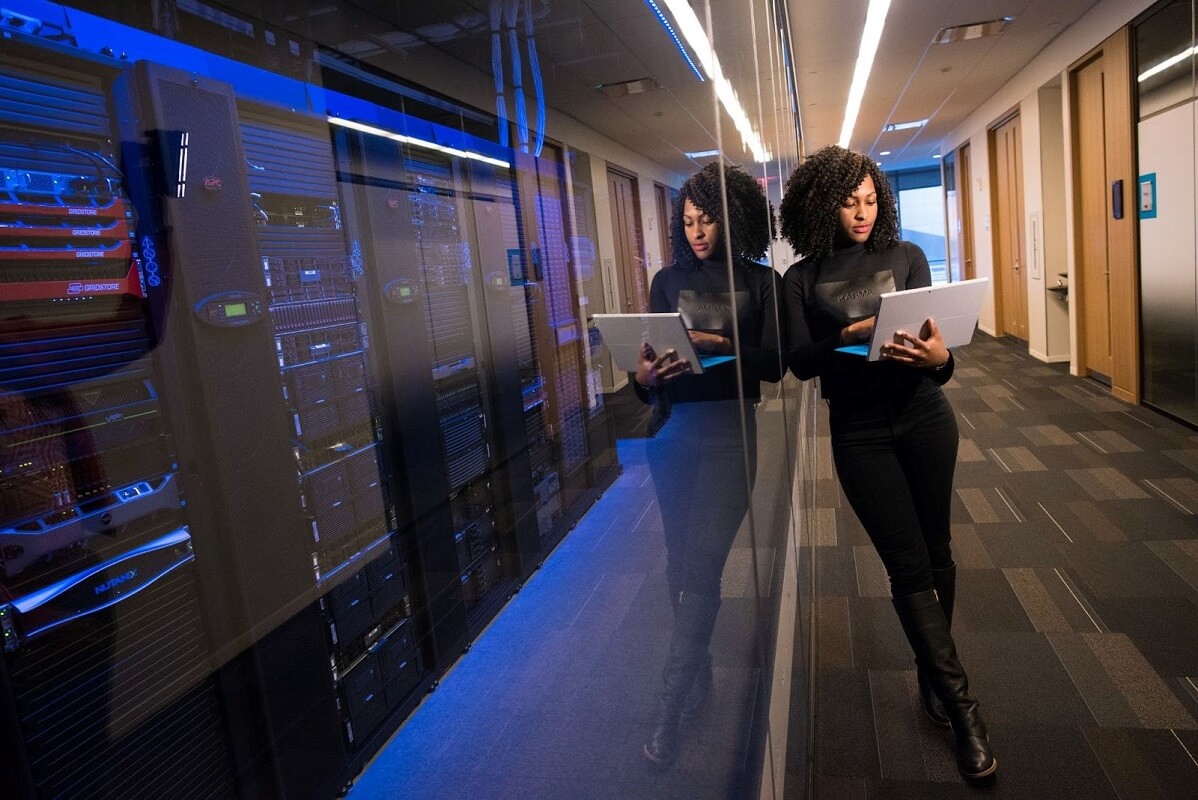 Convenient and Seamless Access Control
A commercial access control solution is one of the most imperative tools to ensure you restrict access to your building, preventing unauthorized access that could lead to theft and other crimes on your property. However, if your access control is outdated and inefficient, your staff will be inconvenienced by failed entry attempts, which can slow down the traffic throughout your building and cause inconvenience to staff and visitors.
The key to convenient access control is a seamless cloud-based access control system. You can use mobile credentials as digital access keys with a cloud-based access control system to ensure timely access for your employees and visitors. Mobile-based access control leverages a cell phone's cellular, Wi-Fi, and Bluetooth communication to unlock an entry point and to ensure your employees enter on their first door entry attempt.
Cloud-based communication also allows your employees to open doors with simply a wave of their hand while their mobile device is in their bag or pocket. This technology means that users won't have to waste time fishing around to find their mobile device at your building's entry points, which could cause a build-up of traffic and prevent other users from entering the building.
Sophisticated cloud-based access control systems ensure you can secure entry points in your building and that employees can access the building with maximum convenience.
Sleek Video Intercom Systems
One of the best ways to maximize convenience for your security staff is to install cloud-based intercom systems integrated with access control technology. Combining these two elements allows your security staff to verify identity on a single interface using their mobile device. This means they can monitor your entry points and grant access to visitors and users while performing other duties.
However, many video intercom systems can be an eyesore and take up a lot of space on your wall. This is why you need to invest in a lightweight intercom system that will blend seamlessly with the design of your building doors, with a sleek and modern design. This way, your video intercom system won't look out of place on your building doors, which is a significant consideration when redesigning your office space.
Building Management Automations
To maximize the functionality of your building's design, you can use sensors and internal door locks to create building management automation.
When installing internal door locks and sensors throughout your office building, the technology can be paired with IoT devices to create a smarter building management. The system will switch off appliances, heating, and lighting in your office when a room is unoccupied and can come to life when an occupant enters the space.
Internal door locks paired with IoT automation create an energy-saving feature that can help to reduce your monthly overheads.
[id=14819,10770,10849,1712,2576]
Considering Blind spots and Vulnerabilities in your Building's Layout
Your building's layout could make you vulnerable to security threats. For instance, if there are any blind spots in your security camera system, this could lead to a security event. So, to consider design while futureproofing your security strategy, you should get in touch with a security installation expert that can place your security cameras in the optimal positions to maximize visibility. Or, if you're in the process of designing your office space, bear in mind the top security considerations when designing your building.
Creating an Integrated Cloud-Based Security System
Your security staff will be able to respond more quickly to security events if they have a user-friendly security system in place. By integrating your security features into a cloud-based security system, you can offer a number of benefits to your security staff. Here are the benefits you will offer:
a) Your security staff will be able to monitor real-time security data remotely using their mobile device.
b) Your security staff will be able to operate security installations remotely.
c) The system will store all information on one interface for a more straightforward data correlation.
Summary
While research has shown employees enjoy working from the comforts of their own home, there will be a time when an increasing number of workers return to the office, whether that's for full time work or the occasional meeting. By using these top tips and security technologies, you can establish a futureproof security system in your office building while still considering the design of your office. Otherwise, you can also take help from a security installation professional.
The optimal security system will allow seamless entry to your building, remote operation, and remote viewing of real-time security data. If you implement these technologies, you will create a modernized security system that enhances the user experience in your office space.