Home Offices form a special part of modern homes in the present time. Most of us have loads of work even after office hours especially when there is an urgent project or assignment.
What is the design of your home office? Is it usual and plain one or something different?
If you have simple and unattractive home office design, spruce up your desk and apply some of the best home office plans, Read the below list:
[id=14462,14449,11892]
Tips to Consider in Your Home Office Designs
Industrial Architecture
Well, this is the amazing home office layout specifically to make you work like an employee. It does not require much but just a touch of metal.
Put up a metal bookcase and apply some industrial colors like grey, black or light brown to finish the look.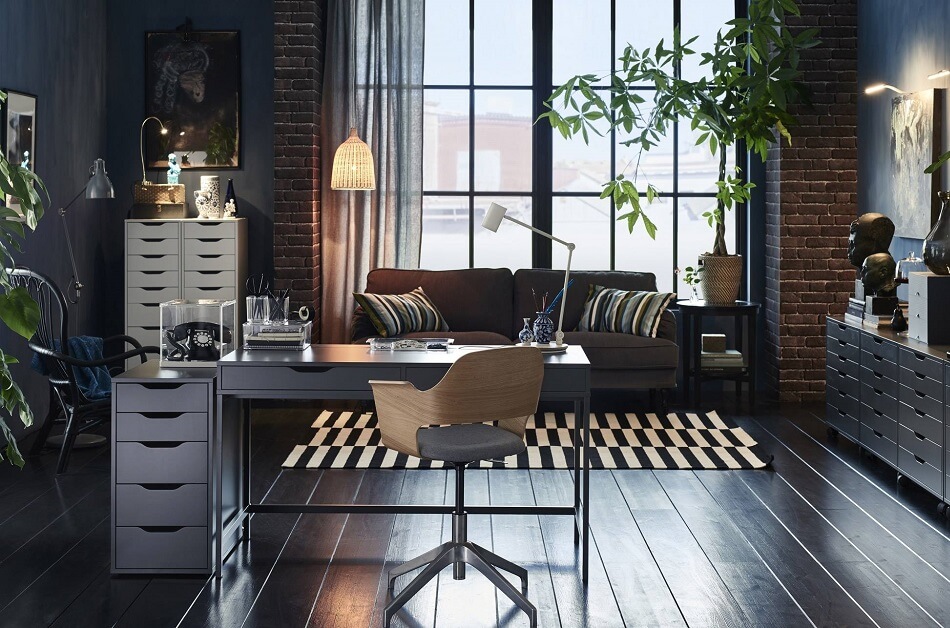 Attach Shelves
Your desktop has lots of stuff lying in a haphazard way such as pens, books, diaries and much more. Putting shelves will give you an extra space to put this stuff in an orderly manner.
Vertical or horizontal shelves will give a vibrant look to your home office as well.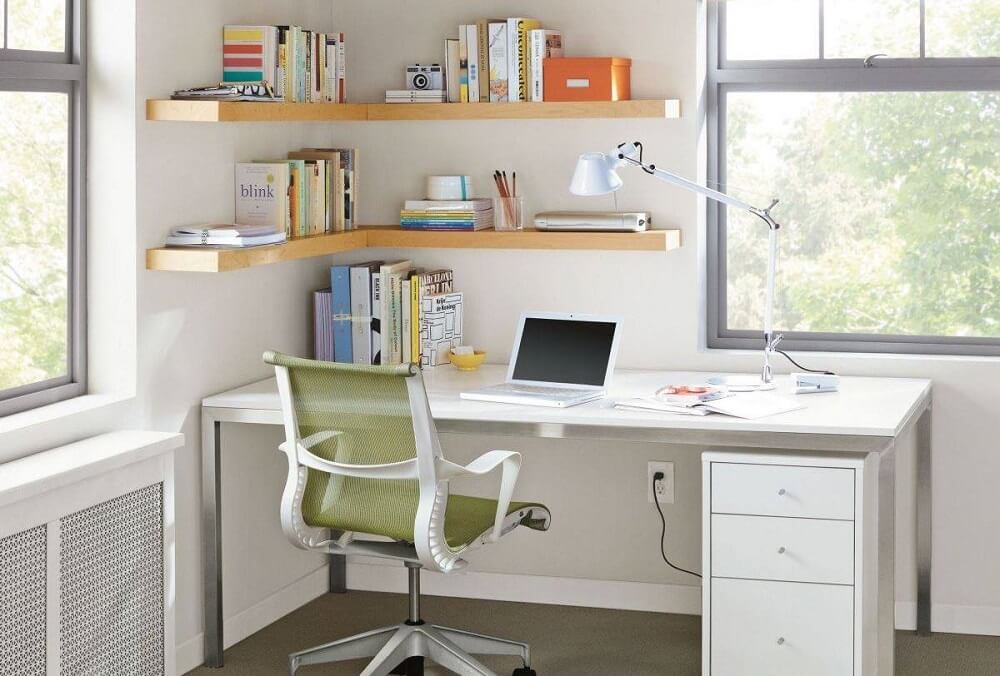 Center of Attraction
Your home office interior is as important as any other room in the house. So, it is a wise idea to show this space rather than throwing in the corner.
Create a professional environment in your living room by placing a colorful table, table lamp, and a cozy chair. Moreover, choose similar colors of the table and sofa sets to accentuate the working space.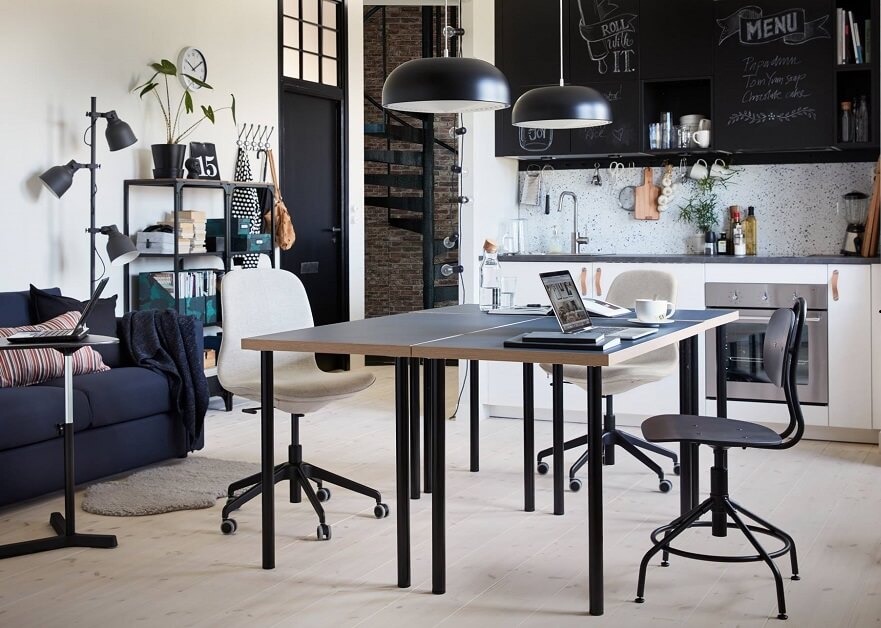 Beautiful Furniture
If you are a freelancer, a home office means a lot to you. To make your workspace more elegant, hang an artistic lamp.
For a more pleasant working atmosphere, allow the natural light to fall on the desktop and enhance the walls with some gorgeous paintings.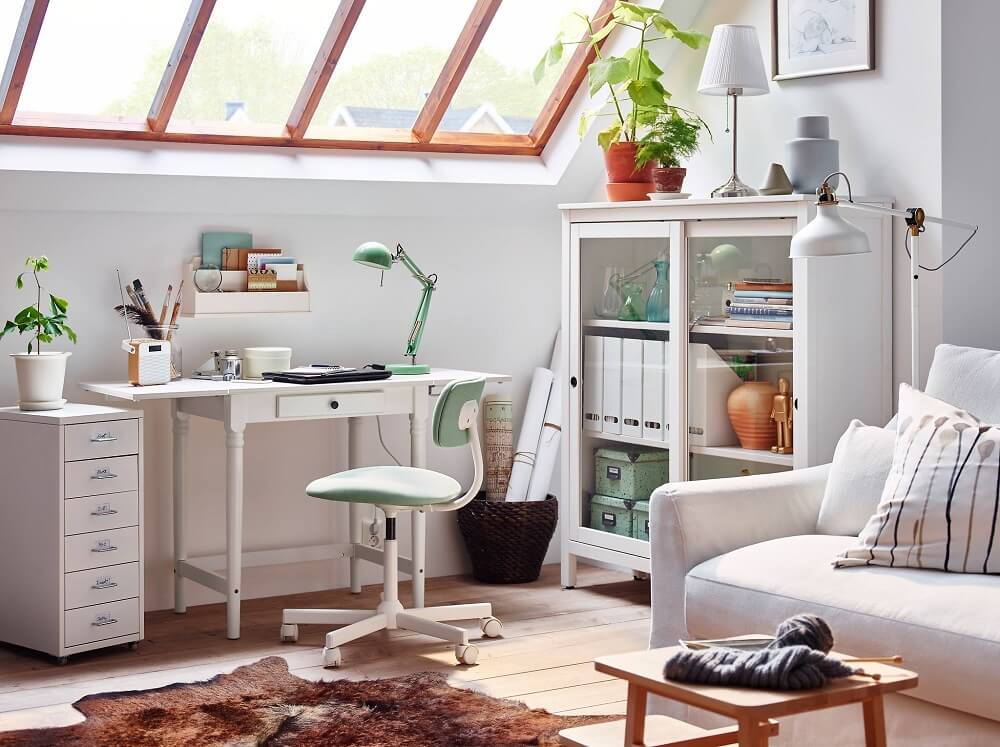 Feminine Touch
To stay cool at work, keep some fascinating things in the home office configuration. You can place a colorful rug and some more interesting tools such as a pen stand, table clock and a board on the wall.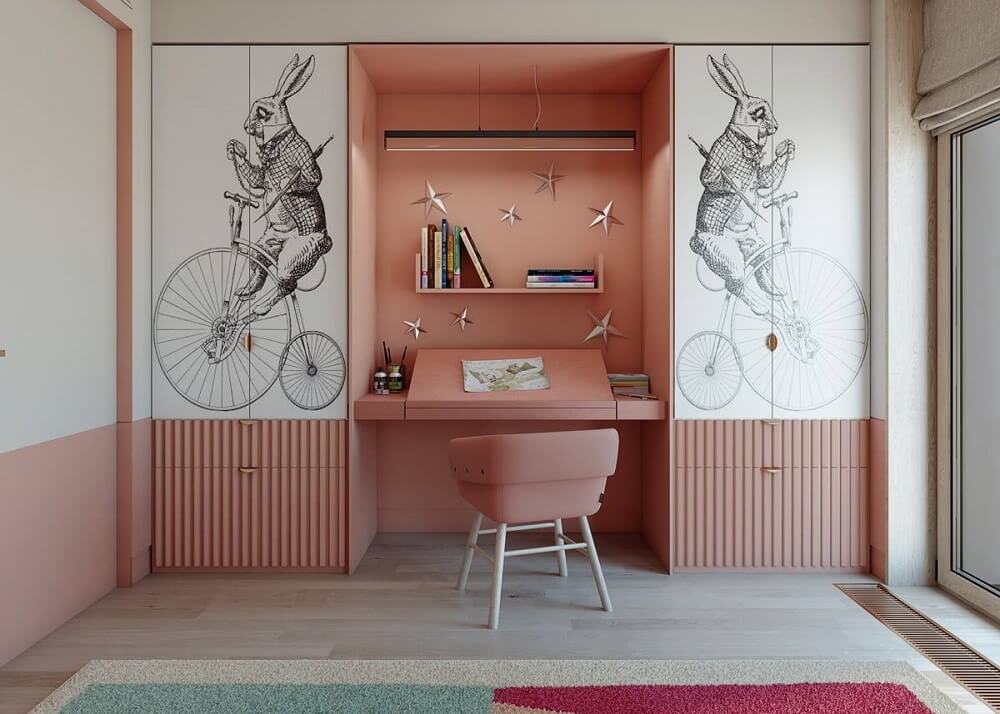 Traditional
If you are the person who does not like changes in your workspace, apply the traditional design. All you have to do is to place a simple wooden table with a comfortable chair and a bookshelf.
You can read books in your spare time.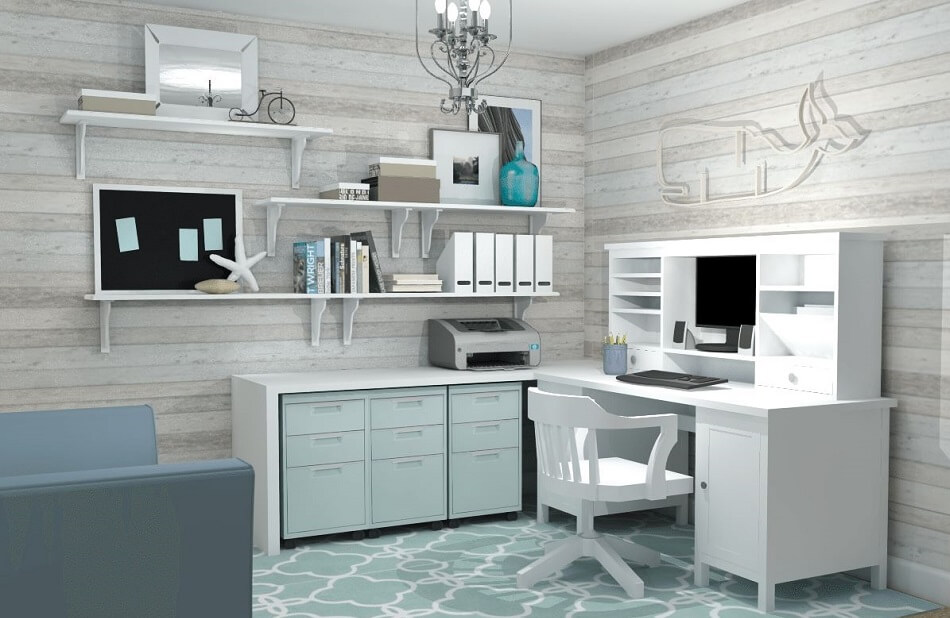 Plants
For a soothing work environment, place natural or artificial plants. It is an inexpensive diy idea for home office to keep you active while working.
[id=462,447,161]
Plants purify the air and give your mind relaxation.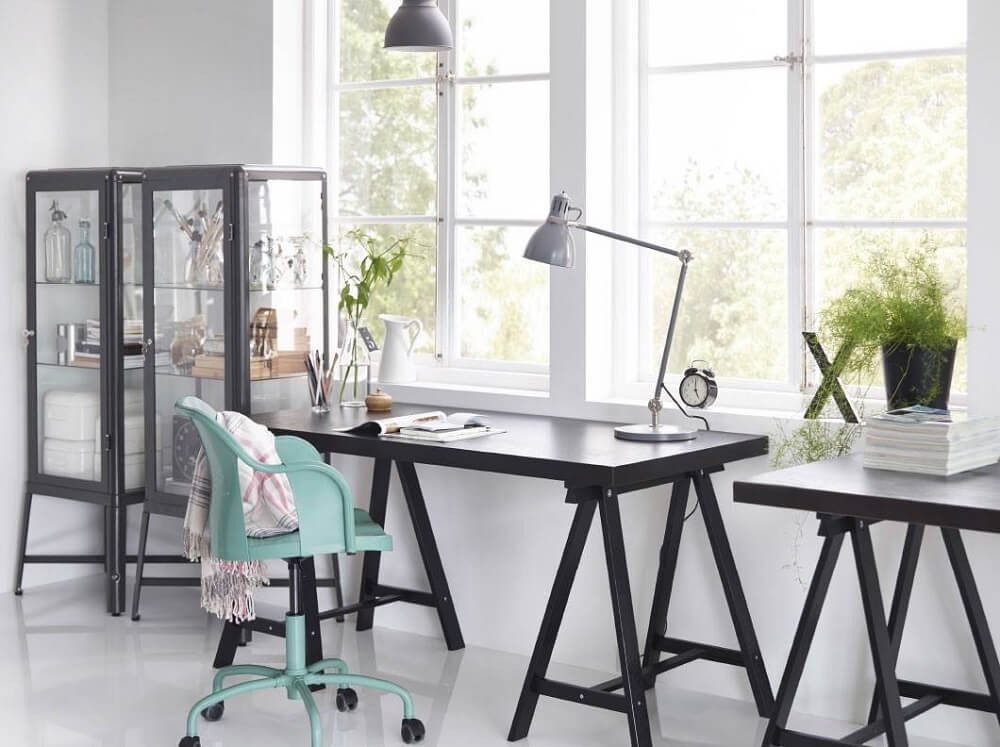 Play with Shapes
Today, there is a plethora of furniture you can see in the markets having different shapes and sizes. To add a classy look to the barren home office, put an octagonal table or X-shaped pen stand.
Shapes will look unique and modern too.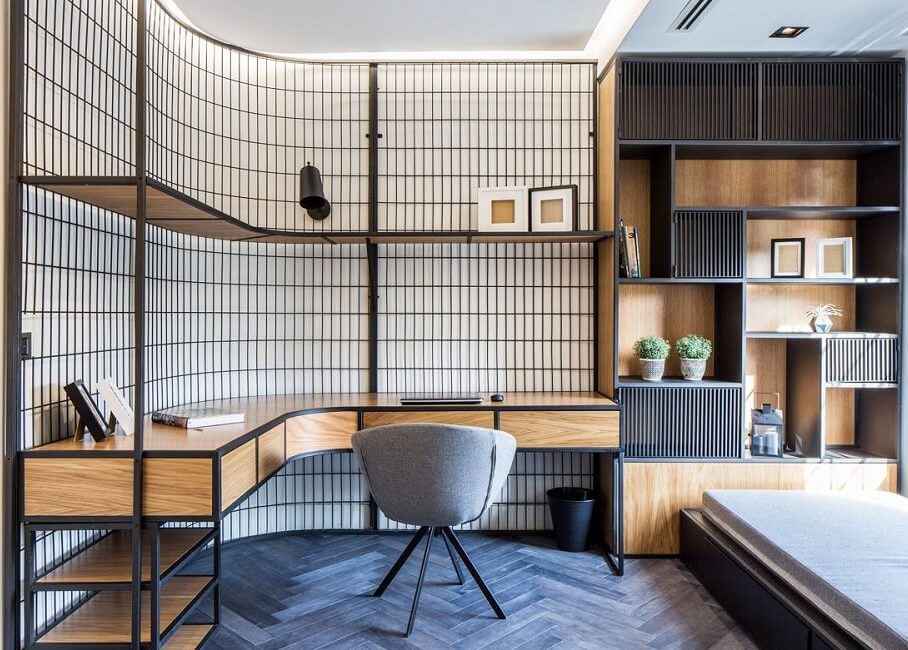 Small Space Idea
Being a small house owner, you have to manage the available space. But still, you can create something different when it comes to home office.
Pick the empty corner of the home and make it as your home office. For adequate storage space, make the walls as your library.
Remember that you don't have to cram the small space but utilize it to look beautiful.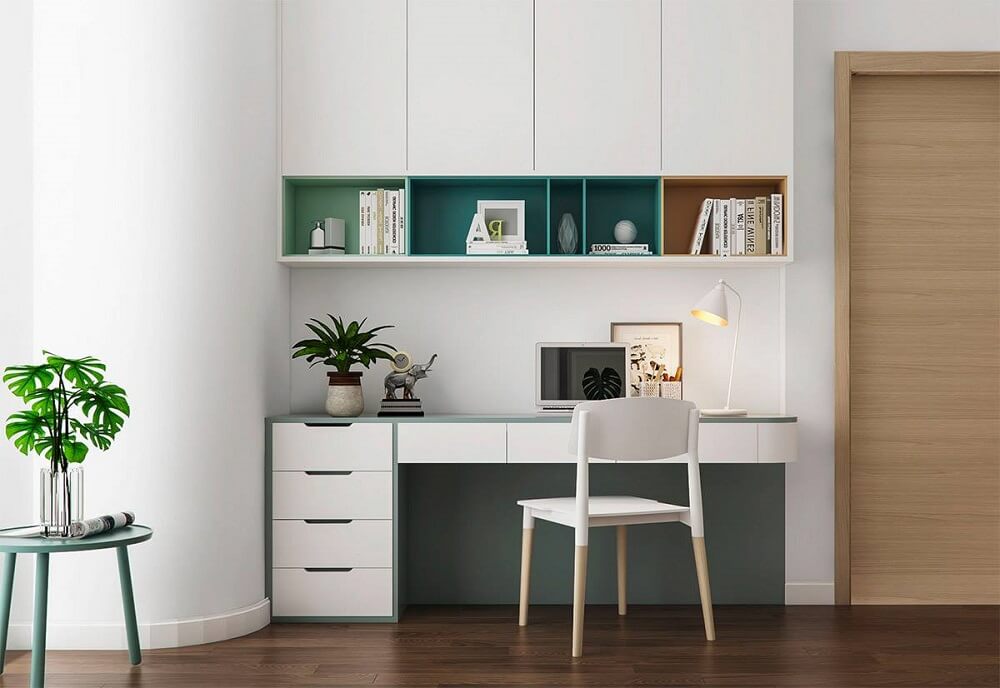 Artworks
No one likes to work in a boring space unless you are workaholic. One of the easiest home office design makeovers is to fill the plain walls with colorful pictures, paintings, and good wallpapers.
Apart from that, you can place some modern showpieces on the table to get an enthusiastic feeling.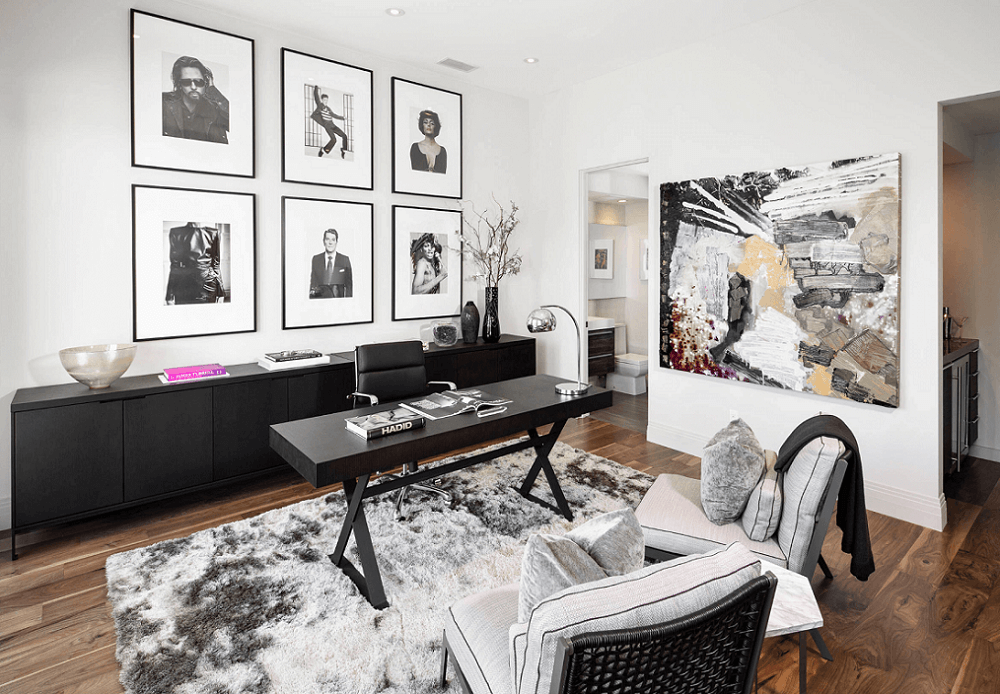 Go Scandinavian
The Scandinavian design includes modern and traditional ideas. Use simple and light colors on the wall and hang some charts related to your work.
This home office design lifts your mood and encourages you to work.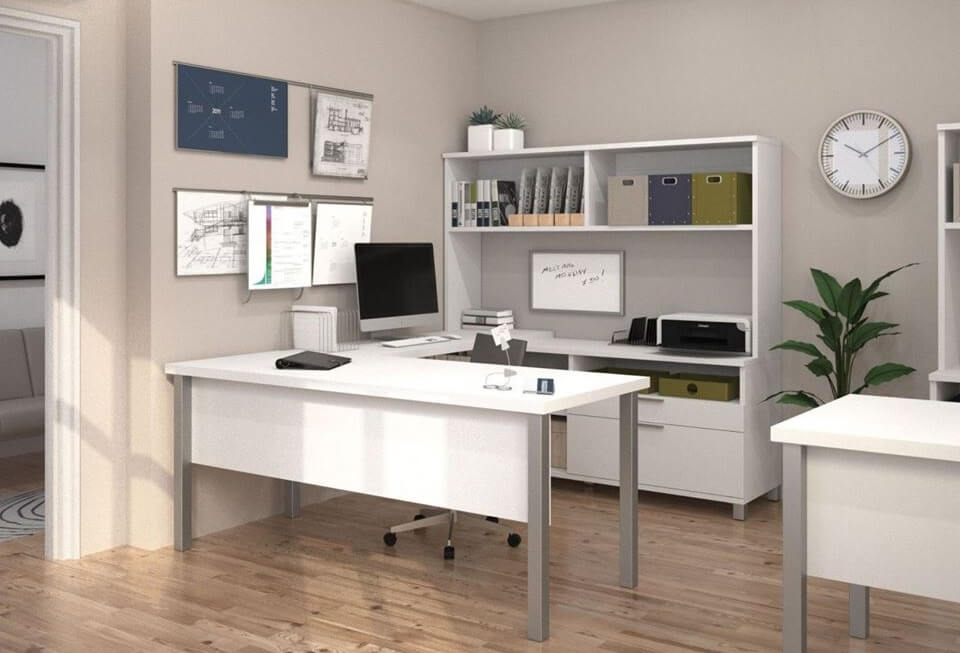 Vintage Style
If you are a lover of mid-century working style, you can apply some vintage touch to the working space.
A vintage table lamp, rectangular shape table with 2 drawers and a simple chair serve the purpose well.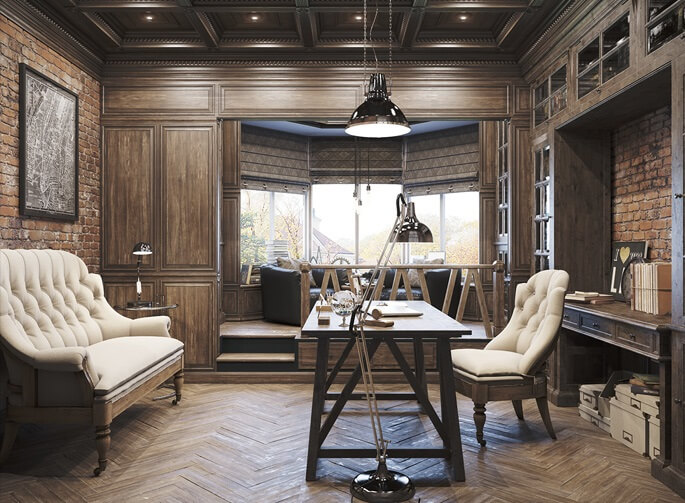 Glass Panel
One of the top home office setup ideas is to simply put a glass panel between the bedroom and home office.
It will look professional and stylish as well.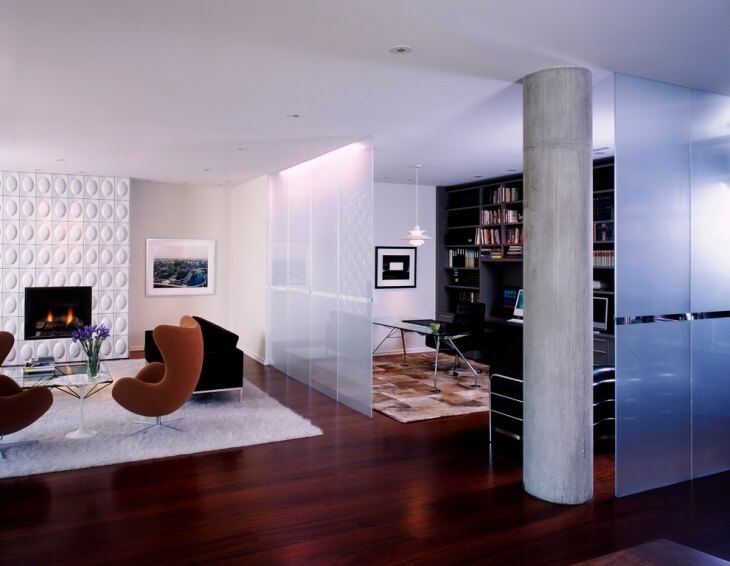 No Intricate Designs
Whether it is painting or wallpaper, avoid using very small designs. They will distract your mind while working on an important project.
You must use simple wallpapers and bold colors to create a lovely environment for work.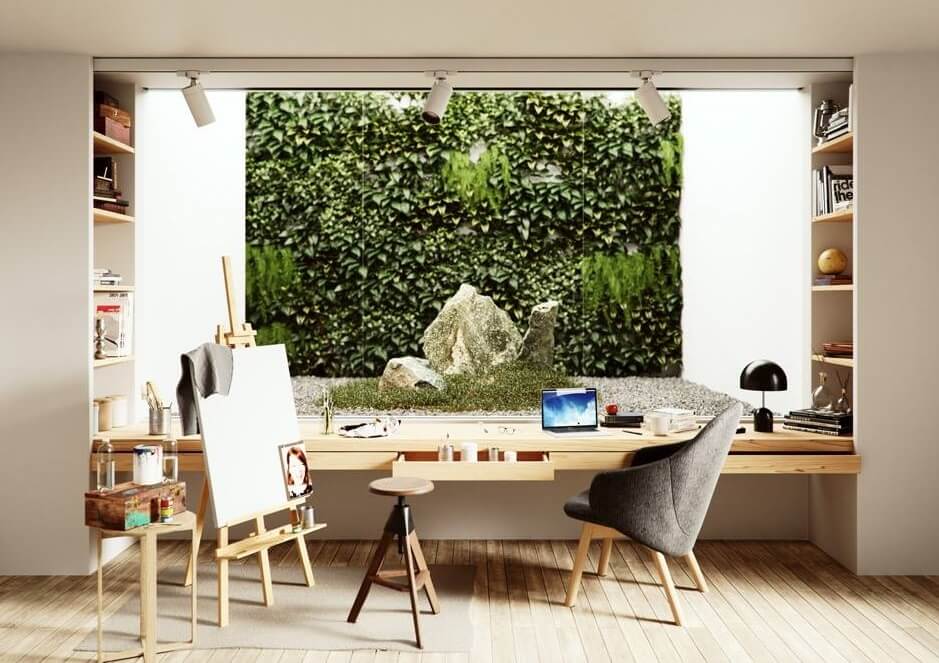 Conclusion
It is up to you how creative and effective you make your home office with unique ideas. Apply some of these home office design ideas and see the change in your working patterns.
These designs give a minimalist, classy, royal and beautiful look to your workspace. They are becoming popular among the modern residential apartments as well as small flat owners.