Bedrooms are the epicenter of romantic relationships, and there's no doubt about it.
When it comes to a date night, your bedroom atmosphere can be a make-or-break point as far as the mood and feel are concerned.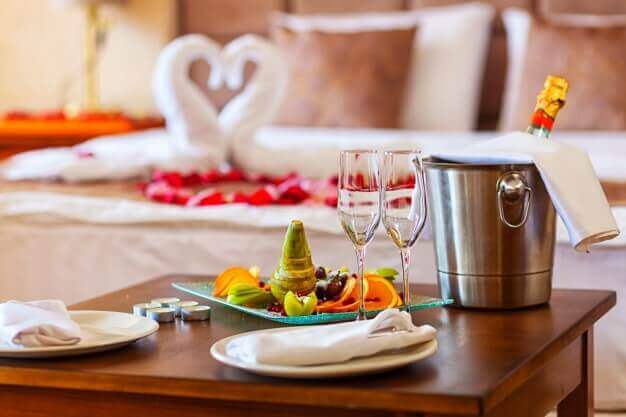 In this article, we will discuss some of the most amorous ways of spicing up your bedroom for your date night.
So, let's get the ball rolling:
Trigger Dopamine Level By Lightning Candles
There is no way you can give your bedroom a romantic feel without lighting candles.
Do you know some candles are aromatic?
We suggest you try aromatic candles if you want to make your date night memorable for the rest of your life.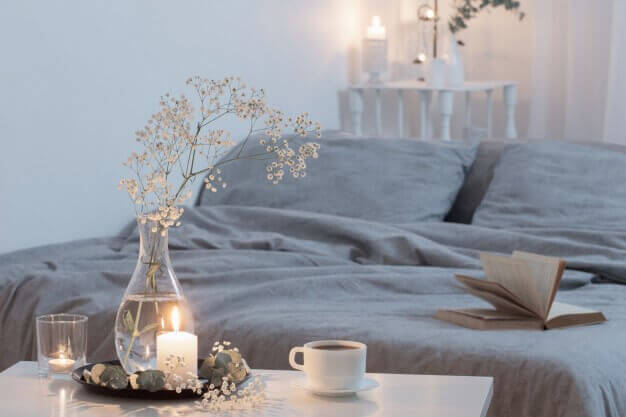 One more thing – make sure you choose candles of different heights and colors to add a wow factor to your bedroom.
Moreover, having candles in your room can also make you get rid of stress, so you can completely focus on your partner.
Pro Tip: Do you know candles evoke the feeling of intimacy?
Go For A Romantic Sense Of Smell
We all know that romance and desire are linked significantly to your sense of smell, so make sure you don't ignore it when spicing up your date night bedroom.
A touch of essential oils can add to your room's romantic and invigorating feeling. Just be cautious and always do research beforehand, as there have been cases like that of the essential oil infused aromatherapy room spray — which led to bacterial infections and even more serious health related issues.
Now comes the question, how to add a sense of smell to turn your partner around? Is that what you are thinking right now? Hold your horses; we have got you covered here.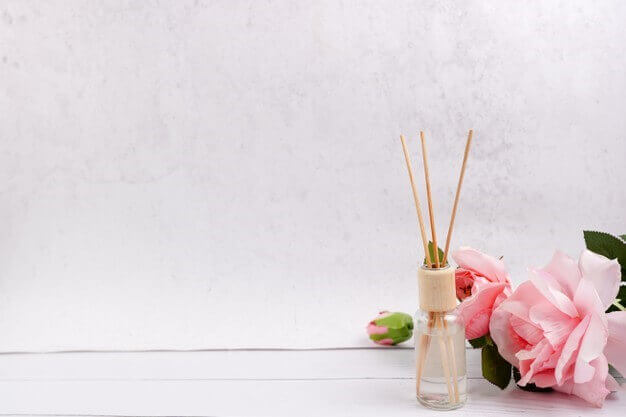 A pillow mist, an after-shave, or a general perfume around the bed can give your place a lovey-dovey feel.
There is absolutely no need to go overboard with too many smells. Go for one or two, which can trigger desire.
Pro Tip: Always get to know about your partner's taste in terms of fragrance to decide the best possible one.
Sprinkle Your Bed With Rose Petals
If you are looking forward to spruce up your bedroom for your special date, we recommend you sprinkle your bed with rose petals.
The best thing about these petals is that they won't only bring intimacy into play, but they can also add a sense of smell.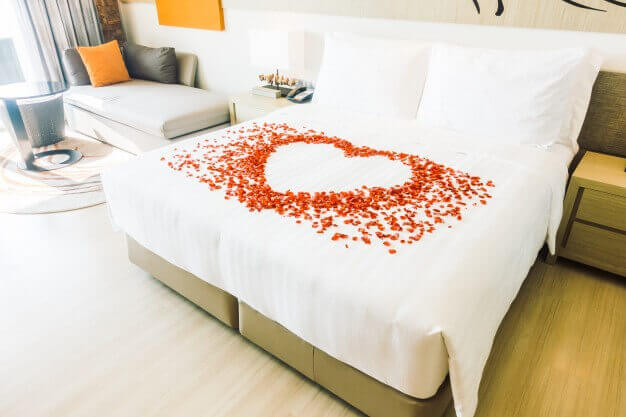 It doesn't matter you are a boy or a girl; sharing your bed moments along with rose petals will be a delightful experience for you.
Petals of rose will be more than good enough to indicate both romance and intent.
Pro Tip: If your bedroom is upstairs, try scattering petals up the stairs and across the landing towards the bedroom.
Add Intimacy With A Night Lamp
It is impossible to enjoy your private moments with overhead lights on. Normally, these lights are too bright, so they can prove to be unflattering.
How about you use a beautiful bed mushroom night light to create the mood?
The best thing about having a night light is that you can turn it on or off without leaving your bed.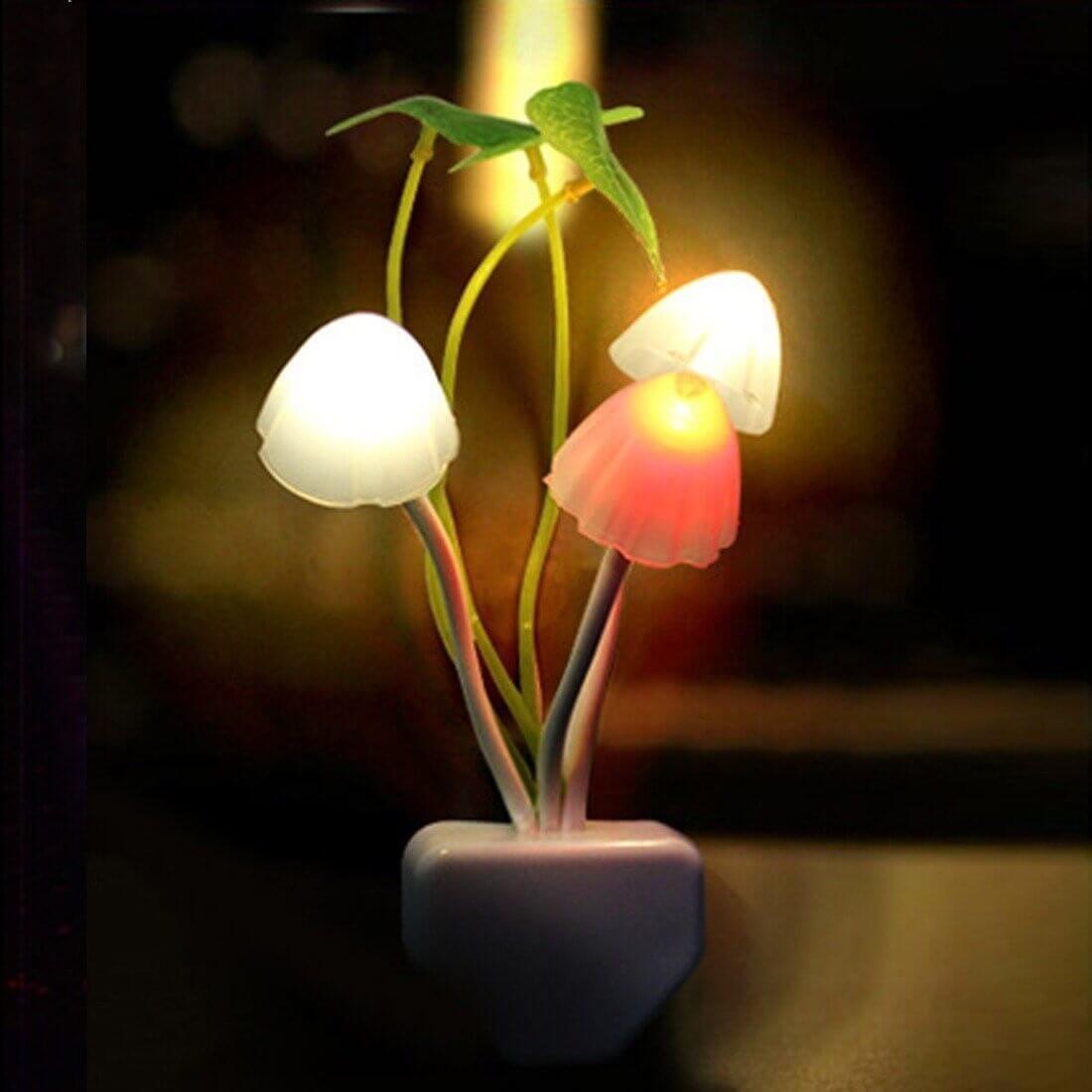 Having a yellow light in your room can add a romantic touch to your bedroom needed to take your excitement to the next level.
Moreover, night lamps are also thought to be conversation starters.
Last but not the least, they are cost-effective as well.
Make A Difference With A Mirror
You must be thinking why a mirror has to be there in a date night room? Well, it can add more depth to your romantic setting.
But a mirror should be placed where you can have a visual feel of your partner.
Looking at your partner while cuddling or having intimate moments can take your date to the next level.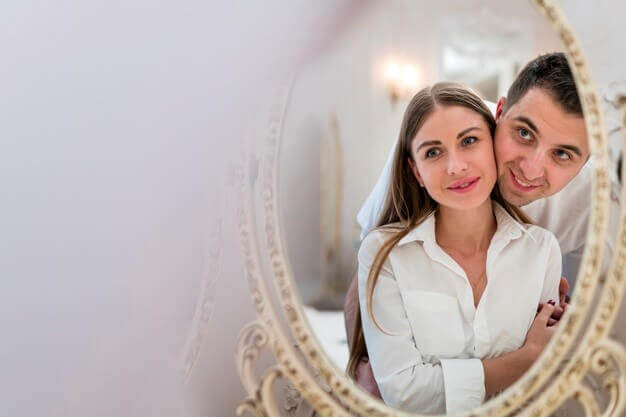 You can also take pictures standing in front of the mirror, and those photos will make you remember this date for a long time.
Moreover, mirrors also reflect lightning that can easily give depth to your bedroom.
Get Creative With Window Curtains
When it comes to selecting window curtains, one has to be creative and look for romantic options.
Alluring and dark curtains can get the job done because they can curb lights from traffic.
When you are enjoying your special moments, there shouldn't be any intervening.
And window curtains can provide you with the much-needed privacy you want to make your date unforgettable.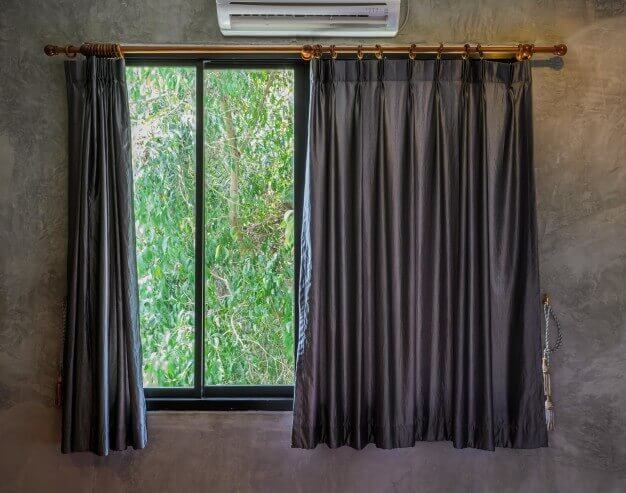 No matter how much you have decorated your place, if there's light coming from your window, it'll surely ruin your moments.
So, better invest in window curtains to increase your passion for your date.
Over To You
Night date is all about creating a romantic mood.
However, the mood depends mainly on the way you have spruced your place up.
We hope you have enjoyed reading this particular article, and it has helped you understand how to take your night date to the climax.
Try these ideas, and you'll be astonished to see your partner's response.