The latest trends are always the most intense and, now, Grandmillennial ideas have been taking the world of interior design by storm. This is especially the case when you look at the last few years. If you are wondering what this style is, and how you could possibly embrace it for yourself at home then this is the guide for you.
Grandmillennial decor unites the past with some designs from the present.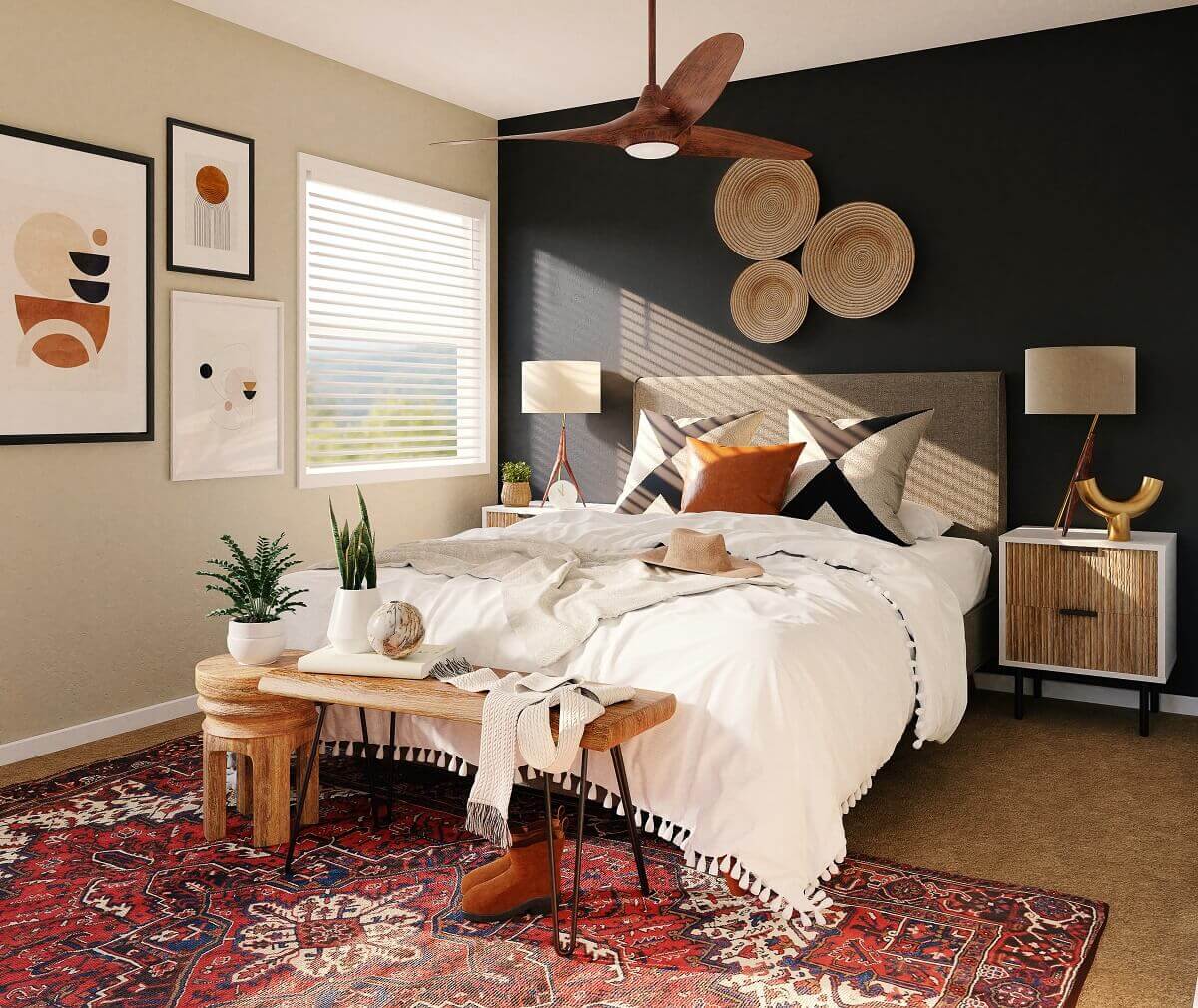 The great thing about this is that it helps to create a cozy space that feels a bit like your grandma's house. That being said, you won't have antique plates mounted on the wall or flowery wallpaper. You will have a stylish and modern edge.
What Does Grandmillennial Mean?
Grandmillennial decor is essentially an appreciation for the past.
You will use comforting and homey styles to give your home a new look. You can expect an eclectic mix of patterns as well as some inviting natural materials.
On top of this;
You have a cozy feel and a very bold use of color.
If you want to make the most out of your decor, then this trend is certainly worth adopting because it gives you the chance to incorporate a huge range of textures. If you want to pull off this look then look up traditional dining room sets so you can set the theme.
How to Nail This Look
In this day and age, everyone wants comfort. After the trials of the last couple of years, it is no surprise why. Nothing says cozy like visiting your grandmother's house. That is one of the many reasons why this style has become so popular.
When you adopt this style;
You can expect a mixture of modern designs as well as an antique look. With cozy armchairs and sofas that are decorated with patterns and cushions, it's safe to say that this is the best way for you to channel a comfortable aesthetic for your home, are;
Comfort and Cosiness
When looking at mid-century decor, you should know that this space invites you in. You can expect comfort and warmth and you can also expect a wide range of materials. Some of them would include wood, wicker and rattan. You will also have ruffles, pleated skirts and tassels.
At the end of the day;
Every room within your home has to feel comfortable. If you can, you need to use rich and soft textures, along with soothing materials. Rugs and cushions can also be used to incorporate a sense of coziness, so be mindful of this.
Patterns
From floral wallpapers to stripes and even checks, it's safe to say that decorating with patterns is one of the best ways for you to bring your space to life.
If you want to go for the Grandmillennial decor theme, then it is essential to incorporate things like this. You need to think warm and layered when it comes to your decor. You also need to opt for a mixture of prints, patterns and colors.
Choosing different textiles is also the best way for you to make sure that you end up with the best style possible.
Of course;
You can always go on social media to find something that inspires you and then replicate it within your own home.
Patterned Upholstery
Ornate patterns are great at adding a homey, but bold look. They are great if you have a living room couch or chair.
Of course;
If you want to take things to that next level then try and make the effort to choose pieces that are colourful, bright and vibrant. To get the best result, you should stay away from murky colours.
You could include dark green and brown. If you do have to go for something like this then make sure that they are balanced out with a light and fresh pattern. If you do this then you will soon find that things work in your favour.
Declutter
Nothing is worse than walking into your home and feeling as though everything is cramped.
When you combine outdated and cramped furniture with floral patterns then this will make things even worse. If you want to help yourself here then be strategic with the pieces you have and have a good clear-out as well.
Keep your space tidy where possible as this will stop your home from feeling stuffy.
It is so important that you give some consideration to your home layout as well. If you know that you have an awkward layout then take the time to go through everything and make sure that everything has its place. If you are finding it hard to place something because of the layout then get rid of it and find something that reflects your space better.
If you can do this then you will soon find that things end up working in your favor.
Keep it Fresh
Take the time to decorate your room with some cut flowers so you can give it an instant refresh, if possible, you need to use live indoor plants but if this is not possible then choose artificial flowers instead.
Just be sure to dust them often so you can really make sure that they give the maximum effect.
If you want to go for real flowers then this is great, but do make sure that the colours of the flowers reflect the overall look you are going for.
Modern Elements
Take the time to sprinkle in a couple of modern elements as well as some hardware, if possible.
At the end of the day;
A touch of gold can go a long way. Adding some coloured elements such as some gold door handles or some hinges will work in your favour a lot. It will also add a lot of light to the room so be mindful of that if you can. If gold is not for you then this is fine.
Then;
Try and opt for bronze instead. This will make the room really pop.
[id=16050,11985,11702,14765,7320]