If you want to design your dining room unique and lively, then the style, color & design of the dining table should be attractive and spacious.
Dining area has its own beauty in house. It is the place for family members to talk, gossip and share moments instead of serving food.
In other words, the dining room furniture should be as pleasing as possible. Let us discuss some of the best ideas for decorating the dining space.
[id=404,454,55]
Trending Dining Table Ideas
Glass Material Table
Glass tabletops are one of the most stylish dining room sets you can get for your home. It is easy to clean and suits every type of wall art. While choosing a glass tabletop, go for tempered safety glass.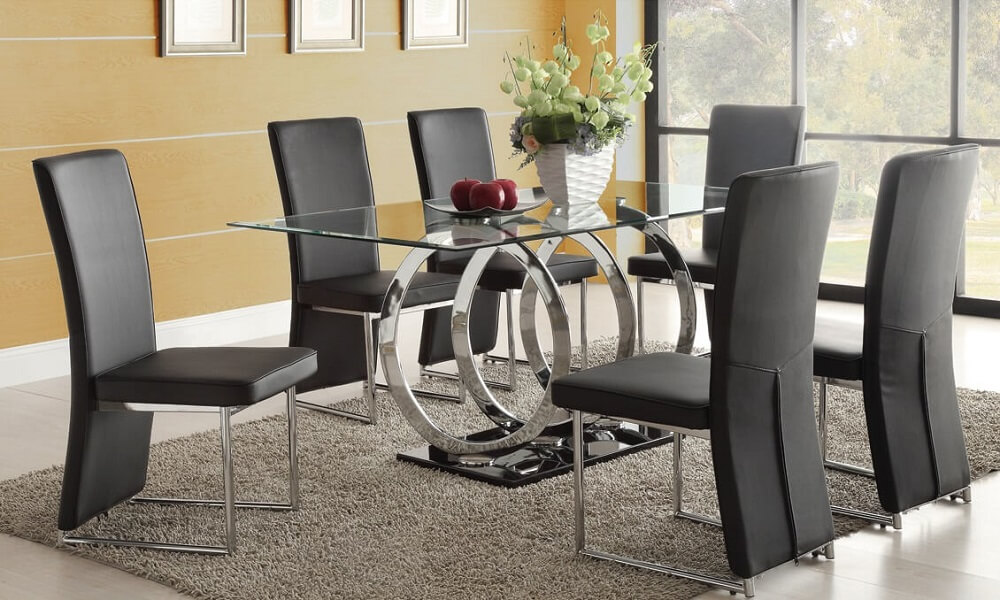 Rustic Table
Create a natural look in the dining area with rustic style. This style is popular in cottages and cabins. You can choose a round or rectangular framed table along with wooden chairs. You can also place the long benches for people to sit during the dinner.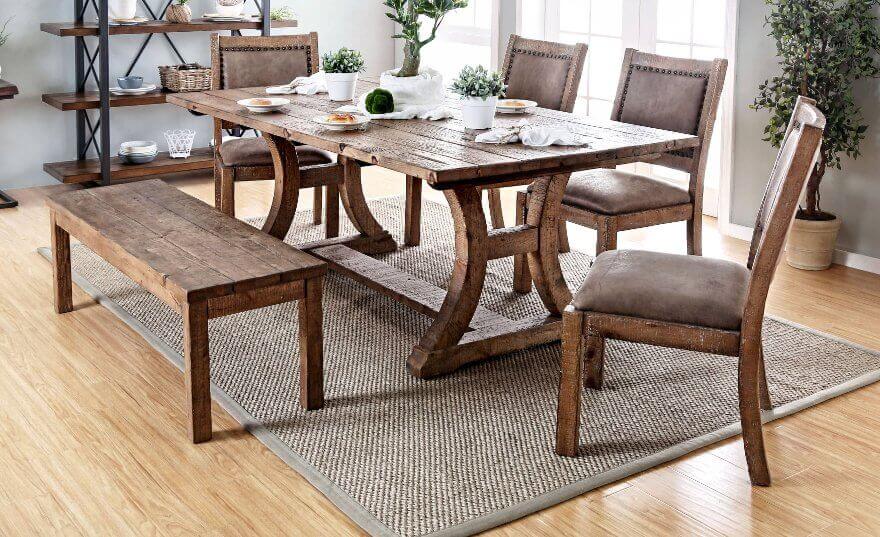 Marble Dining Table
The exquisite marble tabletops can be molded into any shape. They are durable and give a unique look to your dining space. Since marble is white in color, you can decorate the table with colorful beads and other artistic materials for enjoying meals.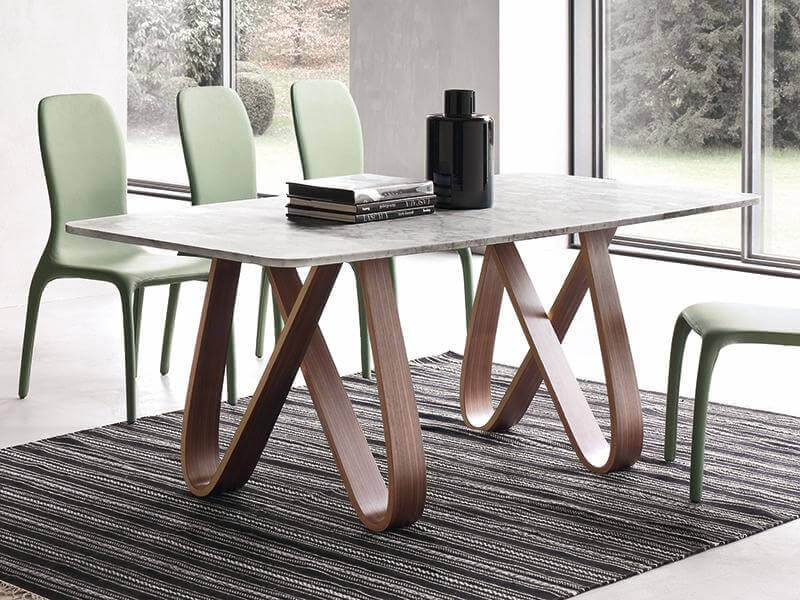 Laminate Touch Table
These tabletops are widely used in restaurants and pubs. It has many layers to hold any capacity. Laminate tabletops have generally the bases made from steel. They last for a long period of time.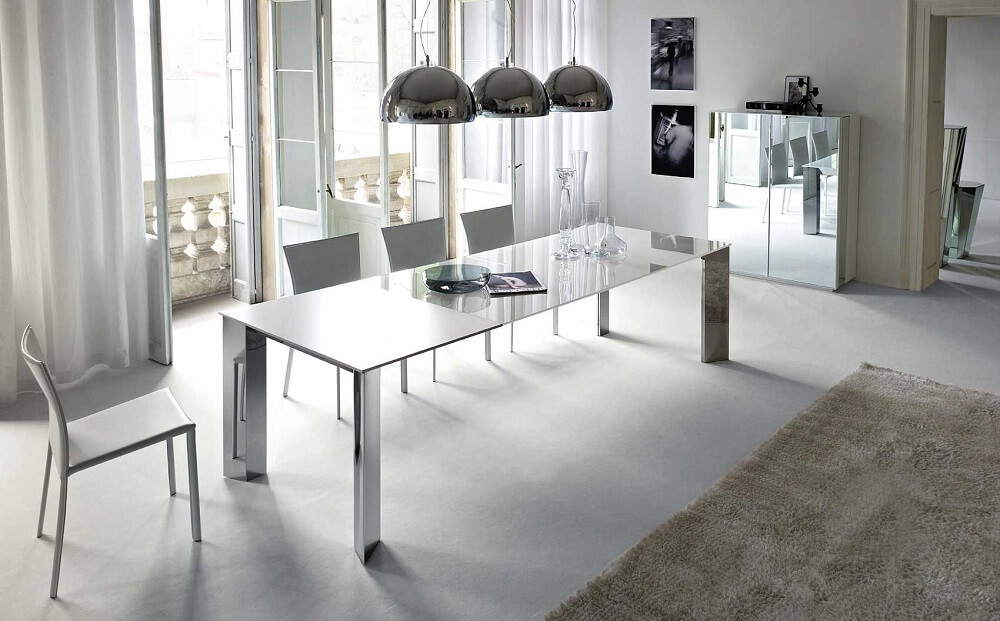 Contemporary Table
Contemporary design is highly popular in modern homes. These tables have any shape and size. It can be made from breakable plastic, glass or any other kind of material. The capacity varies in each type of contemporary tables.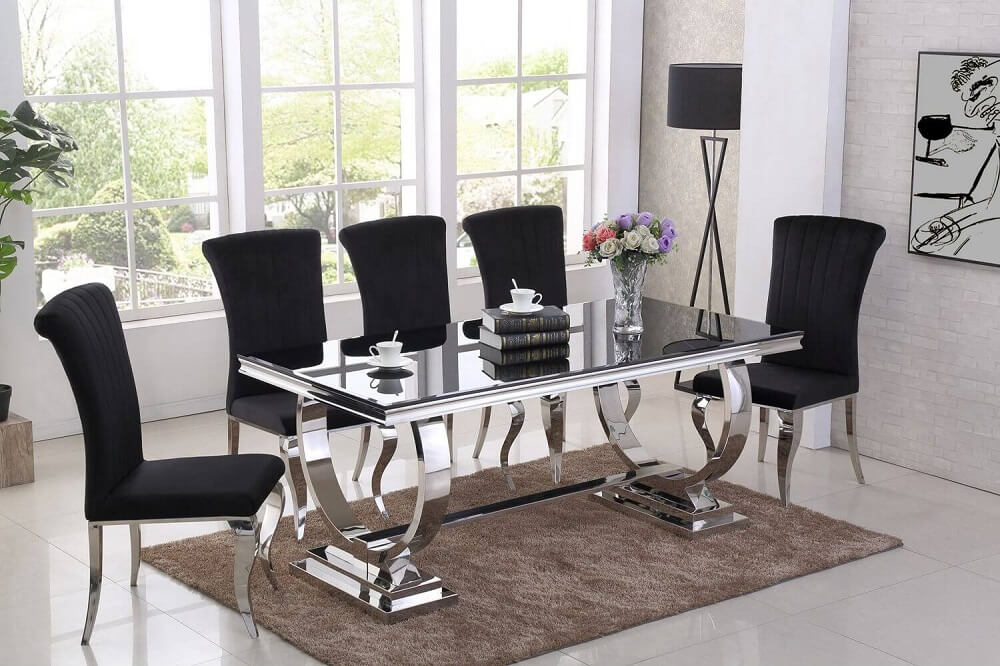 Tile Tabletops Table
This design usually applies to the wooden tabletops. You can place the tiles on the tabletop for a different appearance. Tiles will match with any kind of chair. This is a refined dining room ideas you can apply in your homes.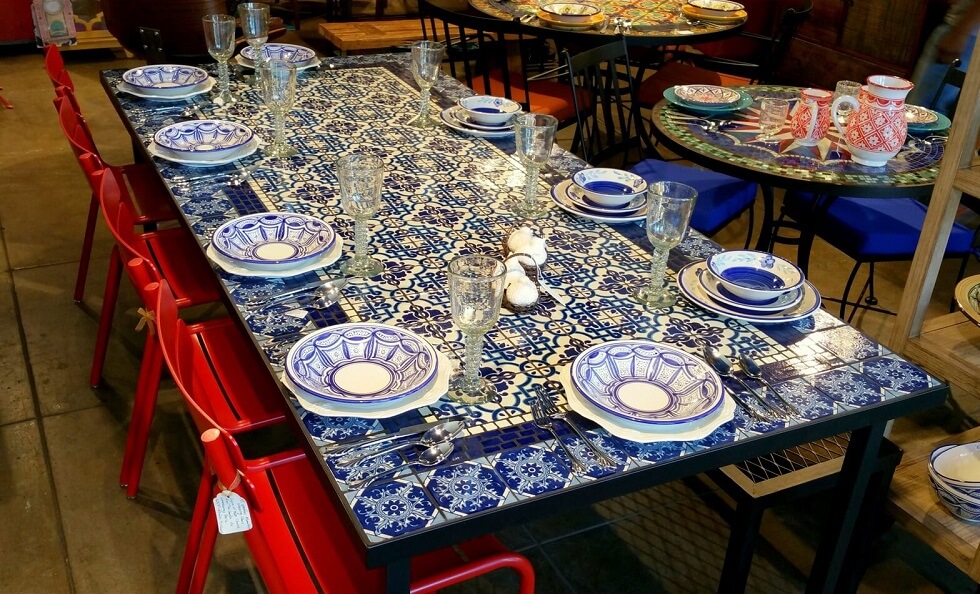 Square Table
A simple square table not only looks elegant but also provides ample space for sitting. You can combine any kind of chairs with the square table. For a more attractive look, place some artistic showpieces on the table or a beautiful vase also looks better.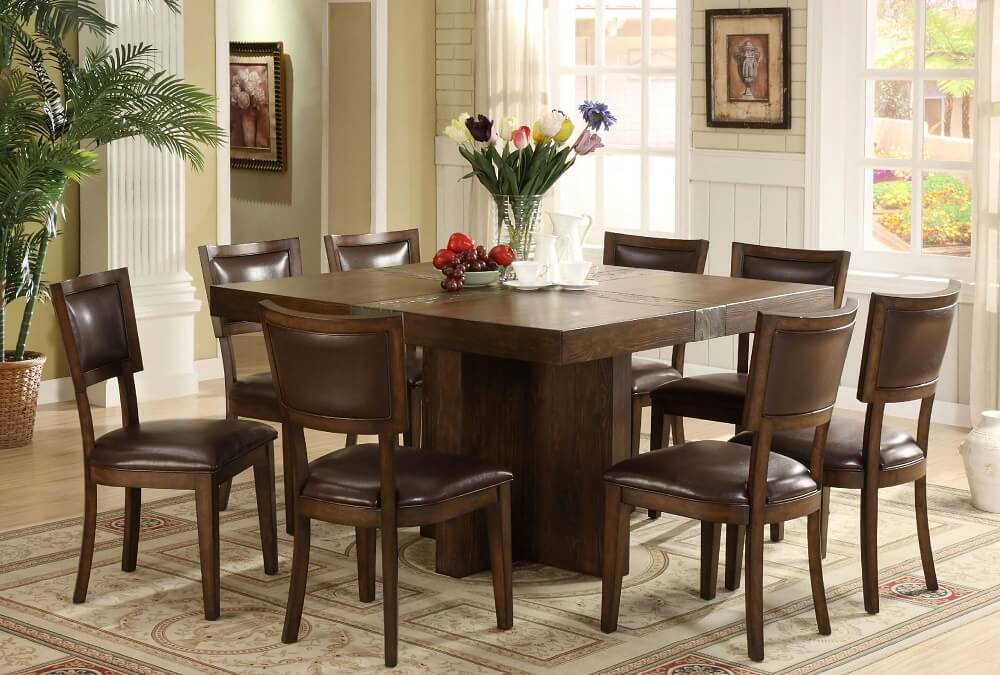 Oval Table
The oval table is one of the most amazing dining room table ideas. It gives large space to the diners. You can place the round or rectangular chairs on all sides of the table for a lovely family dinner. Oval tables come with a variety of bases such as narrow or broad base.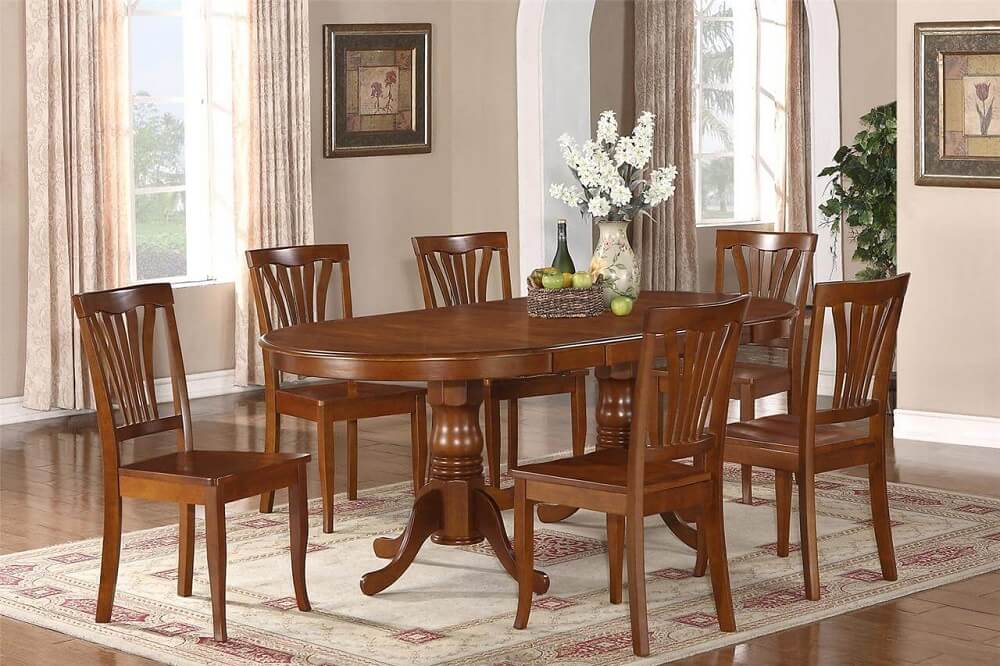 Traditional Table
If you do not want to make huge changes in your dining area and still want a modern look, try a traditional dining table set. These tables come with different bases and artistic corners. It also gives a large space for sitting.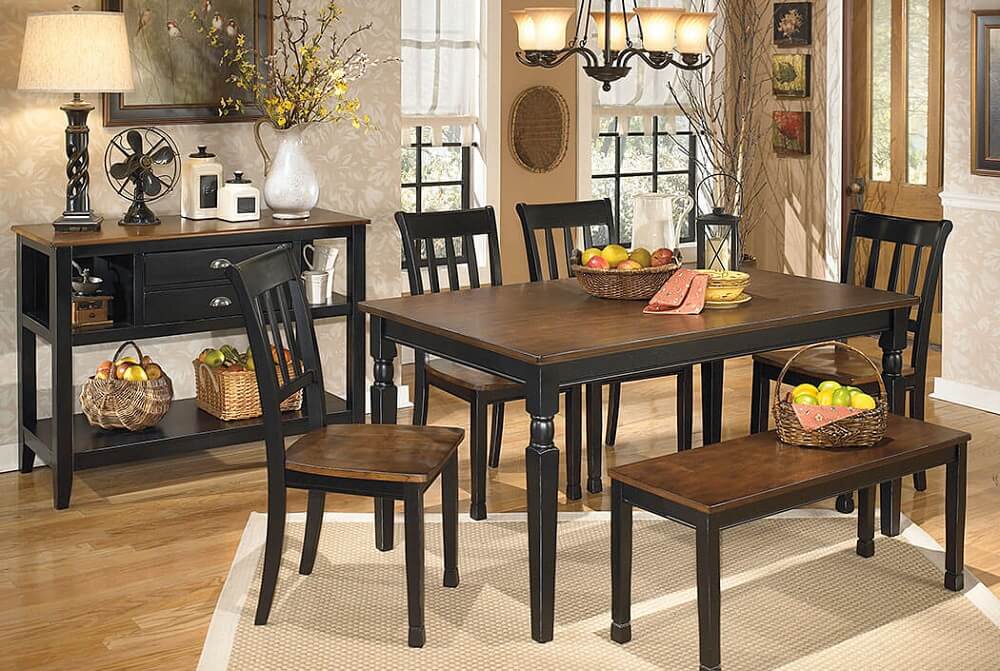 Industrial Table
The industrial look may look boring but it is a nice idea if you want to create a dining space in the garden area. A simple wooden table is joined by the metal base. It is however durable and you can place it in an open area.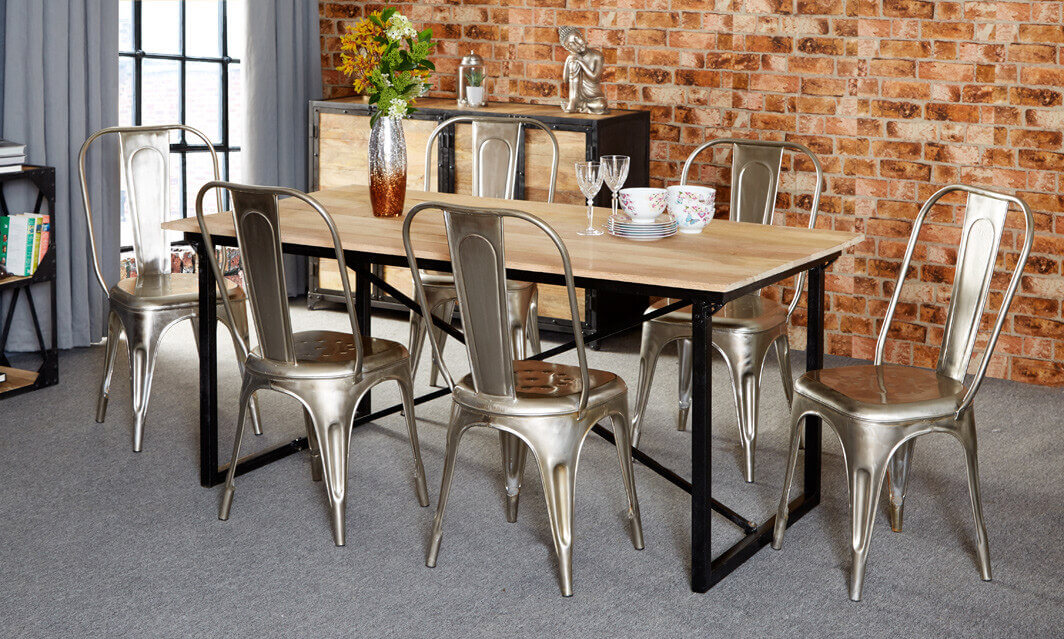 Metal Table
The next on the list is Metal table. It looks stylish and throws a cool touch to the dining area. These tables are normally smaller than other common tables. They can fit in any type of space. The metal tables do not get dirty with dirt or pollutants in the home.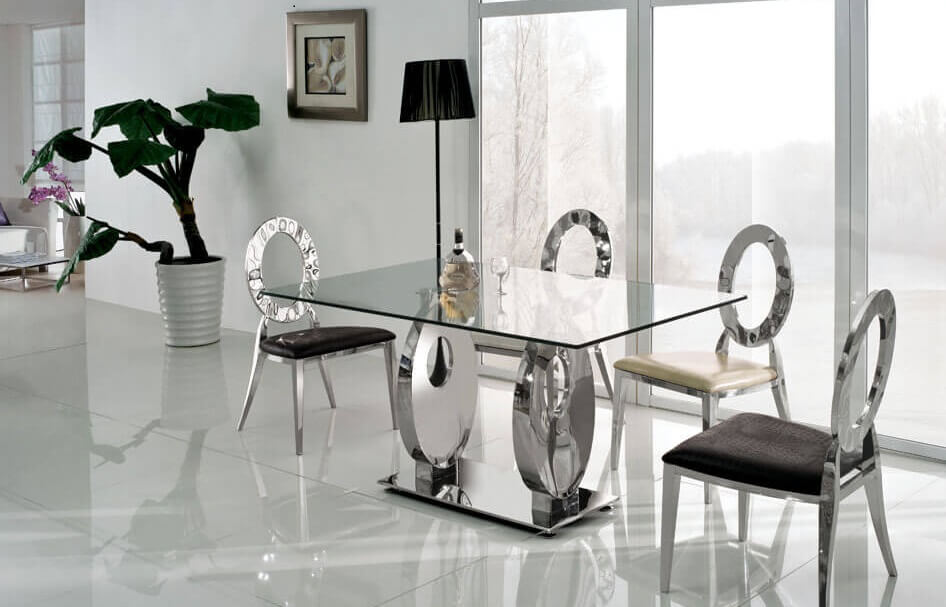 Freeform Table
The freeform table is perfect for couples. There is no definite shape of these tables. They normally include a wooden table with a base of wooden sticks. In other words, you can also call it a study table.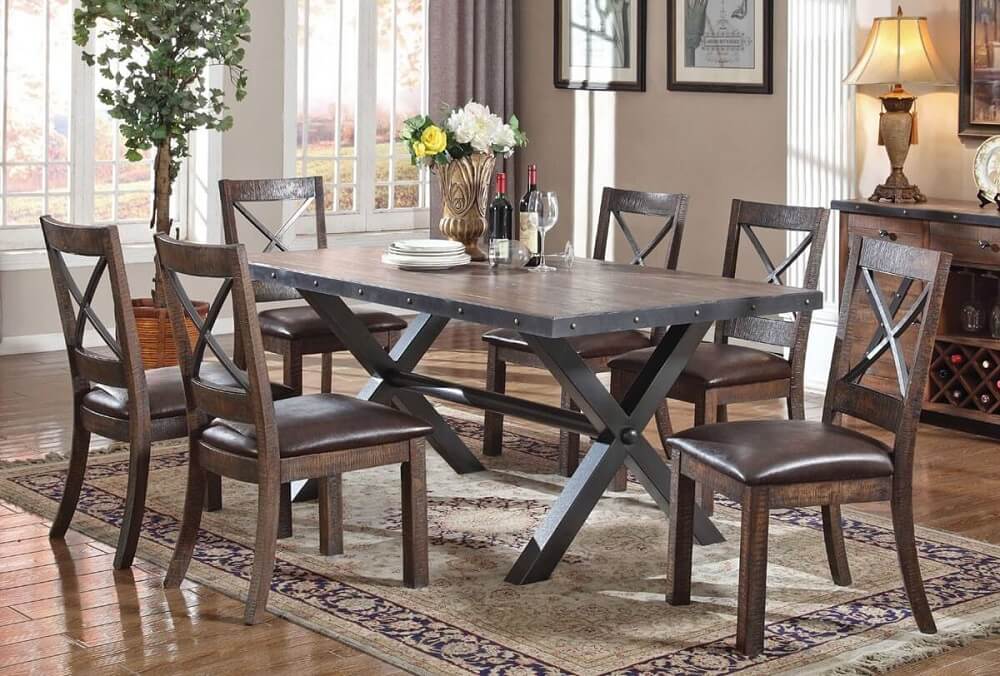 Shaker Table
Shaker is nothing but a simple wooden table. It has no beautiful designs or edged corners. The four wooden pillars support the weight of the wooden plank. It is normally rectangular in shape and you can match it with a wooden dining room chair.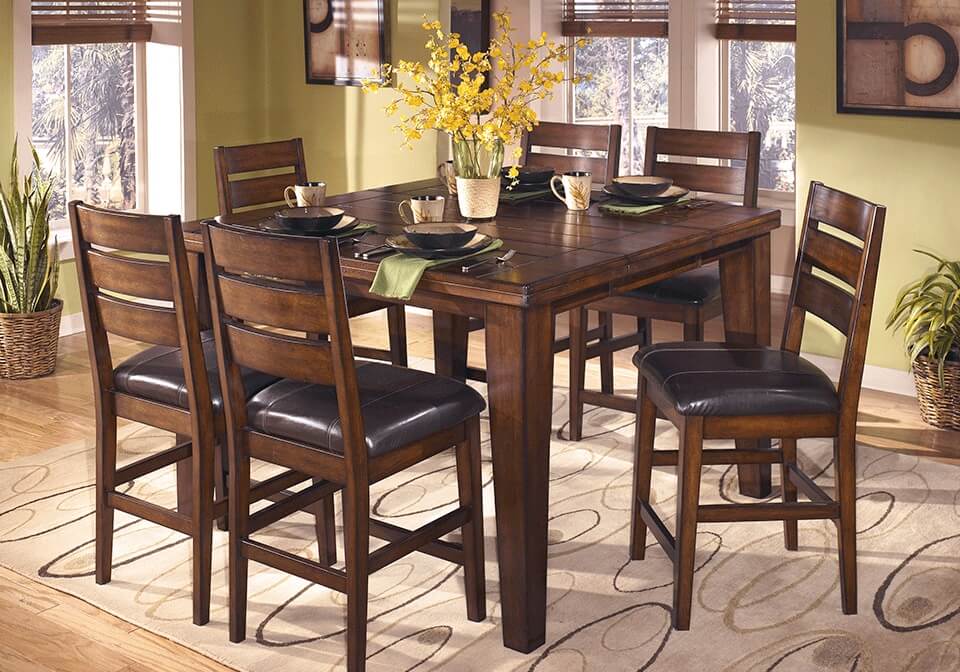 Pedestal Based Table
This gives a vintage look to your dining area. The pedestal base can be of any shape and it enhances the look of the dining table. Pedestal base tables are perfect for rich class families. These bases are strong and can hold the weight of any material.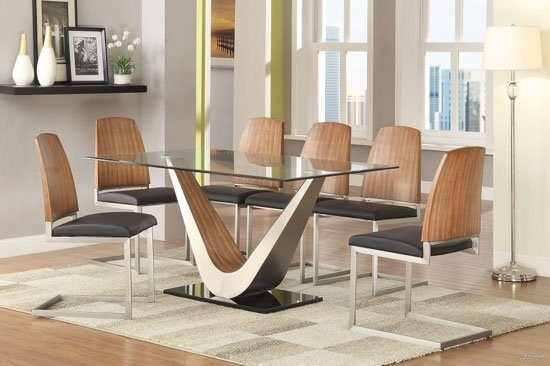 Conclusion
These are the unique table ideas you can take for your modern dining room furniture. These tables will liven up the dining area and give a good dinner time too. For better understanding, you can also read these plumbing glossary.
You can then apply some elegant wall arts texture paintings on the walls to give a more vibrant look to the dining space.
Additionally, you can make your dining area more beautiful with hanging lamps and pendants of different colors. Still looking for experts advice? Explore the list of top interior designers in Faridabad.