For most people, moving home, packing up clothes is not a big worry. Most people are more concerned with safely packing fragile, valuable or large household items. However, when you stop and think about it, it's important that your clothes get to your destination in good condition.
The collective value of the items in your wardrobe is considerable.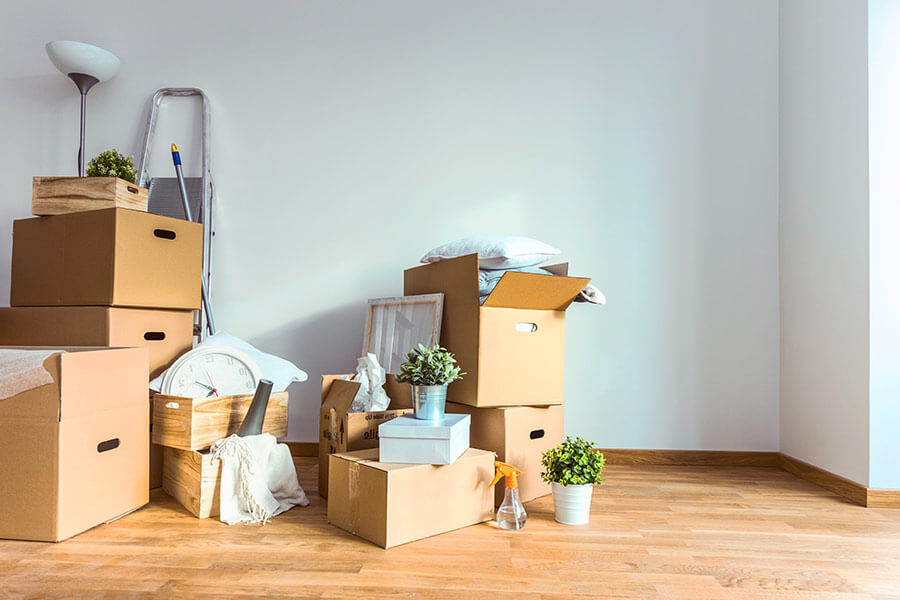 The cost of replacing shoes, coats, and other pieces of clothing could be very high should they get lost or damaged. There is also convenient to think of. It would be awkward and potentially embarrassing to not have enough suitable clothes to wear at your relocation destination. Plus, if you are moving long-distance, clothes need to be packed well to avoid getting dirty, damp or unduly creased.
The surest way to get your clothes to your new home in clean, dry and good condition is to use the packing service of good international relocation services. But if you need or want to pack your clothes yourself, then follow these tips for a stress-free wardrobe move.
1. Start with a wardrobe purge
You may have clothes you no longer need or wear. It's worth sorting through your clothes now so that you still have time to find a new home for items you no longer need. It will also mean you have less to pack.
[id=14349,14301,11402,11399,7170]
Go through you and your family's wardrobe and remove:
# Worn-out clothing
# Outgrown children's clothes
# Clothes you no longer like
# Items that no longer fit or don't suit you anymore.
Once you've done this, you need to sort the discarded clothes into three categories:
# Clothes that can be sold on selling sites or at a yard sale, if you have time to do so.
# Good quality clothes that can be donated to charity or friends and family.
# Clothes that should be reused or recycled.
2. Source the appropriate packing materials
Pick the right packing materials so that your clothes can arrive in perfect condition. Here are some useful materials.
Boxes
Good international mobility companies encourage clients to pack their clothes in boxes because they can be handled efficiently and quickly. Medium-size boxes can take a good amount of clothing without being too heavy. Small boxes may crease clothes more than necessary.
Professional moving companies can often provide specialist wardrobe boxes that allow you to hang the clothes inside. These are a huge time saver if you can source them.
Vacuum bags
Vacuum bags are a great space saver. They involve packing clothes into the bag and then removing air by using a vacuum cleaner. The plastic vacuum bags also add a protective layer against dirt and dampness.
Plastic bags
Plastic bags are useful for keeping clothes clean and dry and for organising items within boxes. Try to set aside a range of sizes that you can use when the time comes to pack. Large plastic bags, including garbage bags, are particularly useful. You can make a small hole in the bottom, pull through the hook of a clothes hanger and then seal the other end.
Sheets and plastic wraps
These can also be useful for separating items out and for protecting delicate items.
Spare luggage
There's no point in moving empty suitcases and Holdall bags. Use any empty luggage you have to pack clothing in.
3. Ask your mover if you can use your dresser for clothing
If you have clothing packed into furniture with drawers, you may not need to remove it. A lot of relocation services will happily move furniture with non-breakable items inside, as long as it doesn't make the furniture significantly heavier.s
This could save you time and effort. If your moving service gives the go-ahead, you need to make sure that your clothing is safe and secure inside and won't be at risk of damage. If in doubt, pack in boxes as usual.
4. Separate clothes for travel
Before you begin packing clothes into boxes, don't forget to separate clothes to travel in. You'll need an outfit each for moving day and perhaps some extra layers or spare clothing for children.
If you are moving far or overseas, you will also need to pack clothes into a suitcase to change into and use until you are reunited with your full wardrobe. The requirement for moving truck permit parking varies based on where you are moving to or from and you must obey no parking signs.
Don't forget to research the seasonal weather conditions for where you are going. You'll need clothing appropriate for the weather and temperature when you arrive. Remember to pack nightwear and underwear too.
5. Sort and group clothes before you pack
Sorting clothes before you begin packing them, will save you valuable time later, especially when unpacking. Here are some ideas for how to tackle this task.
a. Sort by season
Group clothes by whether you need them soon, or whether they can stay boxed up until you need them for a later season. Skiwear and beachwear, for instance, can be packed and stored separately until you need them.
b. Sort by materials
Separate delicate or formal clothing that needs very careful packing. You can easily pack synthetic materials into boxes without risking creases so make a separate pile of these.
Leave cotton and easily-creased garments on hangers for as long as possible, preferably through the move.
c. Identify clothes that can do 'double duty'
Clothes can be useful packing materials themselves. Sweatshirts and jumpers, for example, can pad out boxes and help protect valuables.
6. Pack and label with care
Now is the time to begin packing. Taking care at this stage is a good investment of your time. Here's why:
# Fold items carefully to save time on removing creases at the other end of your move.
# Label everything well, so that you can unpack it efficiently.
# Protect clothes with plastic to keep them clean and dry. You don't want to be overloaded with laundry when you arrive.
Final piece of advice
Make sure you leave plenty of time for packing.
Approach the task methodically, following the advice above.
If you don't think this is possible, then we recommend utilizing the packing service of MoveDay moving company. Their expertise and experience gives your clothes the best chance of arriving at your new home ready to wear and looking immaculate.