Every room in your house is equally important as is the kitchen. The kitchen is probably the most important, but most ignored section of the house. A basic looking of Modular Kitchen could deteriorate the whole look of your house you styled with such passion and love.
A good looking kitchen can lift up your spirits and help you be optimistic. A fresh mind helps you concentrate more on your cooking style and what you have before you is an amazing dish made with love and happiness all because you had a beautiful Kitchen.
[id=16479,15009,10727,10729,10728]
What is A Modular Kitchen?
Due to lack of space in big cities, you need a kitchen remodeling technology which utilizes a small space to its maximum potential with the best possible materials and cabinets.
The perfect amalgamation of technology and intelligence mixed with perfect designing to fit into small spaces is a modular kitchen for you. Modular kitchens are of various types which are derivates of four basic models.
Types of the Modular Kitchen
Gallery Kitchens:
When choosing Modular Kitchen for home with space constraints, go for a gallery kitchen. With its parallel counters, you save a lot of space while boasting about your fabulously good looking kitchen.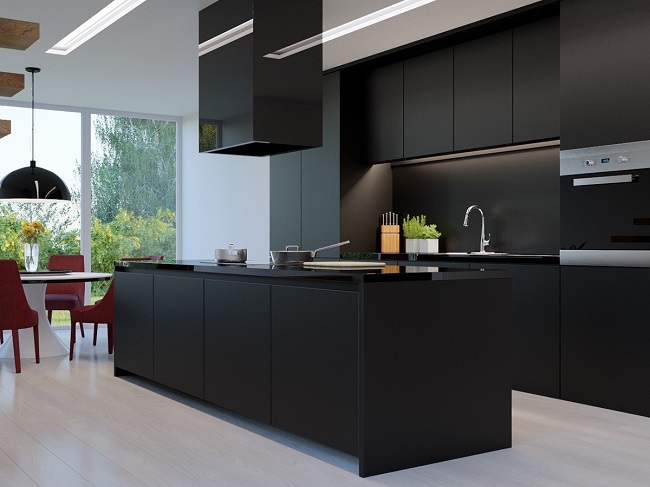 Island Kitchen:
Ever been to a bar where the bartender serves you a drink from behind the counter while you are sitting on the counter, Island kitchen is a designer modular kitchen which follows the same principle where the cooking top is placed in the middle of the room, and the counters are behind it while allowing the space in front of the counter to be utilized for dining or any ways you please to.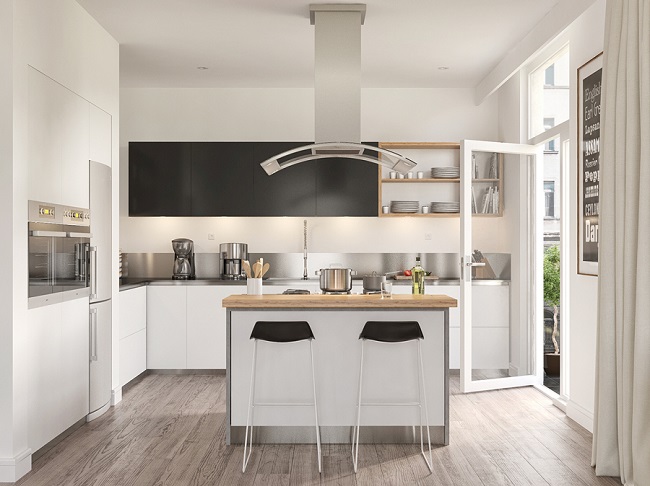 U-Shaped Kitchen:
As suggested by the name, this type of Modular Kitchen occupies a corner at your home in a U-shape frame with space in between to stand and only one open side.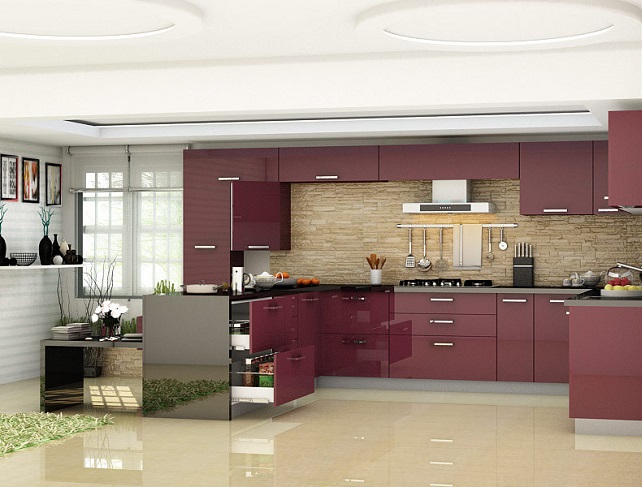 L-Shaped Kitchen:
This type of Modular Kitchen is open from two sides and sticks to one corner of the room, ensuring a huge possibility of good open space. The counters and cooking modules are both on the same side.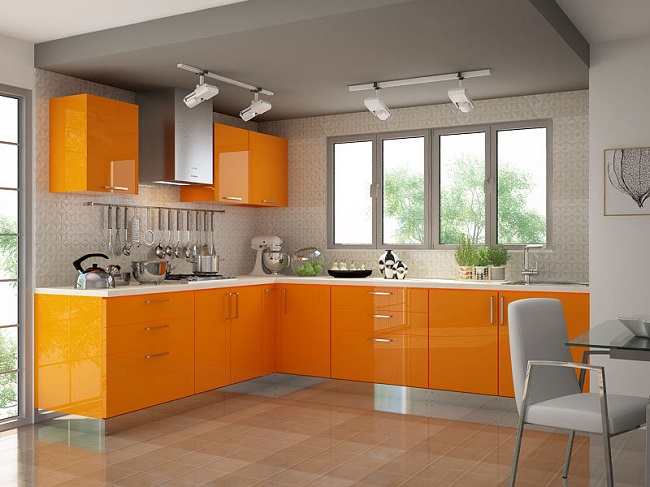 Tips to Follow While Choosing a Modular Kitchen for Your Home
With so many varieties in designs and materials, the struggle to choose the best option to build your dream modular kitchen gets tough. Here are a few tips to choose the best modular kitchen for your home.
Material:
When choosing the material of your kitchen cabinets and counter top makes sure you get the best for your budget. If possible, you can also go for mixed materials to ensure your kitchen doesn't need frequent patch-up.
Design:
Choose the design that is best suited to the space your home has and direct the designer accordingly. Don't go for something that looks crummy after you are done.
Cost:
Although most modular kitchen comes at a high price, many companies are now offering budget deals due to the increasing demand for these types of modernizing kitchens. Make sure you do a good market research before getting one.
So if you are looking for great design in a small space with an ultra stylish, and a kitchen that stands out from the rest, a well designed modular kitchen is your ultimate nirvana.