The kitchen is one of the hardest areas in the home to keep clean. From cleaning up spills on the countertops, to wiping the grease on accumulating on the backsplash after all of the extreme cooking, there are plenty of things one needs to do to upkeep the cleanliness in the kitchen.
A tip for new homeowners: gets it right from the start by designing a low maintenance kitchen!
Need some tips on how to get started with low maintenance kitchen? We have some practical ideas and hacks that can help you design one that is easy to maintain and clean up after – all on a budget.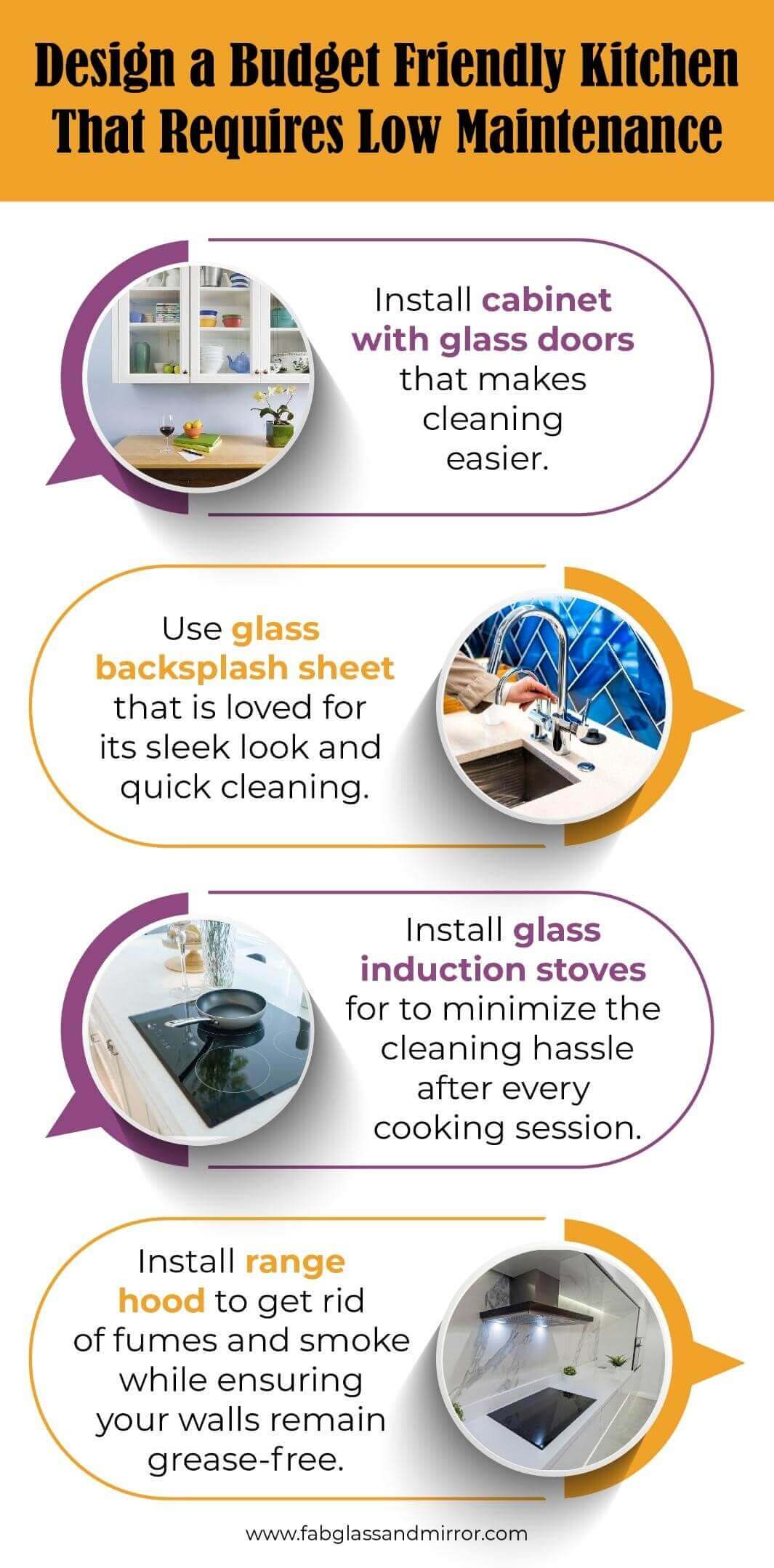 Kitchen Cabinets
When it comes to kitchen cabinets, we have quite a few tricks to share.
Firstly, on the style of the cabinets, try to avoid ornate or decorative elements on your cabinets where possible – dust tends to accumulate quickly on those hard to get to corners. Keeping them sleek and smooth makes for easier cleaning up.
Secondly, when it comes to the materials for the cabinet doors, there is a wide variety to choose from, but we recommend glass cabinet doors.
[id=554,251,459]
Why?
Not only do they let you see through the contents of the cabinets easily (a good way to avoid clutter), it also has smooth surfaces which are easy to clean and maintain.
Additionally, they come with a variety of designs that can fit any interior style you are going for.
Need a specific shape?
You can always customize it too.
Cost estimates: Basic Cut to Size Glass cabinet doors would cost $25-30 a panel (excluding installation costs).
Lastly, either build your cabinets all the way to the ceiling or go without upper cabinets at all. This saves you the effort to wipe the top surfaces of the upper cabinet which is a hotspot for the dust to accumulate.
If you don't require that much storage, consider this.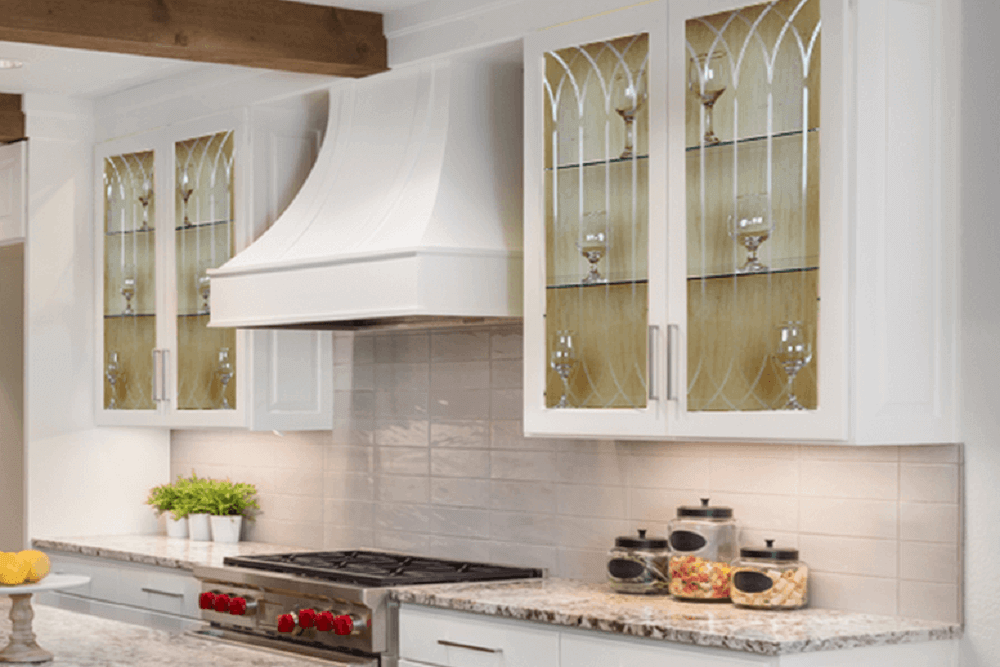 Glass Sheet Backsplash
Backsplashes without grout are the ideal choice for a homeowner lazy to scrub grease of those tiny little spots. Of the common solid surfaces like glass, mirror, and stainless steel, we recommend glass as the preferred easy to clean surface suitable for a modern look.
Unlike mirrors and stainless steel, glass does not wear out after multiple cleanings and remains in top condition even after heavy-duty cooking. A popular choice for backsplash is tempered glass for its characteristics of being strong, durable, heat & scratch resistant and ability to break into safe pieces.
Clear glass: Less costly, but shows the back wall
Frosted glass: Less costly, but harder to install without showing adhesive
Back-painted glass: More expensive, but hides the wall behind and is easier to seal tightly
Cost estimates: Glass backsplash costs range from $30 – 50 per square foot. (excluding installation cost)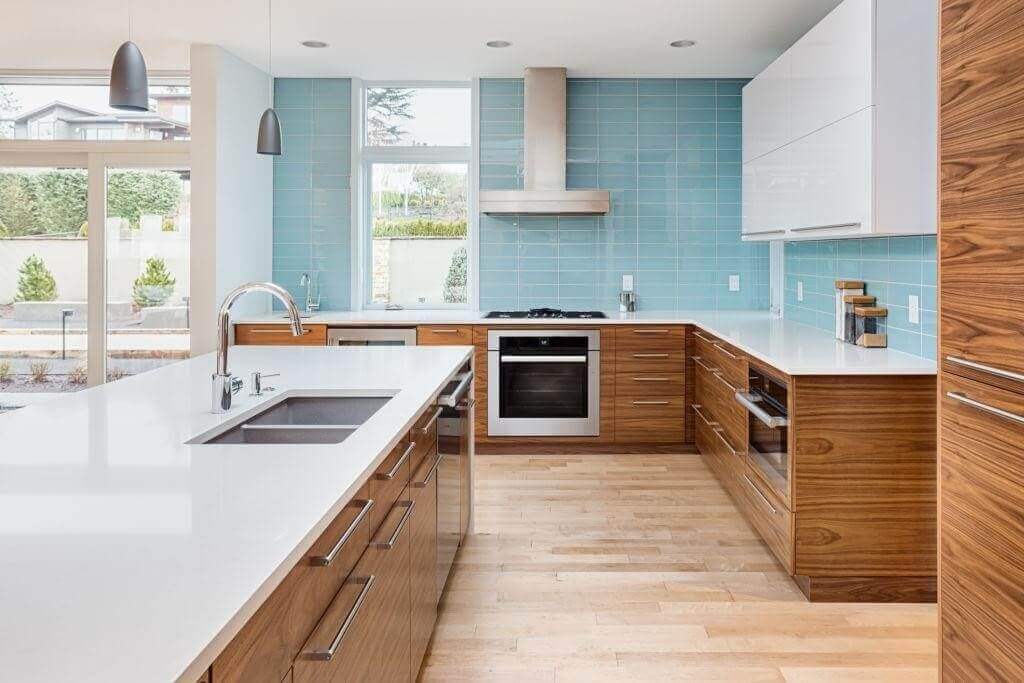 Glass Cooktops
Between glass induction cooktops and gas stoves, there is a clear winner as to which is the easiest to clean up! If you are not fussed about not using gas to cook up a storm, go for the glass induction cooktop to save yourself the hassle of cleaning up after every cooking session.
A simple wipe down is all it takes, compared to the hard work that is required in getting into those impossible to reach corners of a gas stove.
Cost estimates: Gas stoves range from $760 - $1260 versus induction glass cooktops which go for $660 - $700. Bonus: It is also usually easier to install.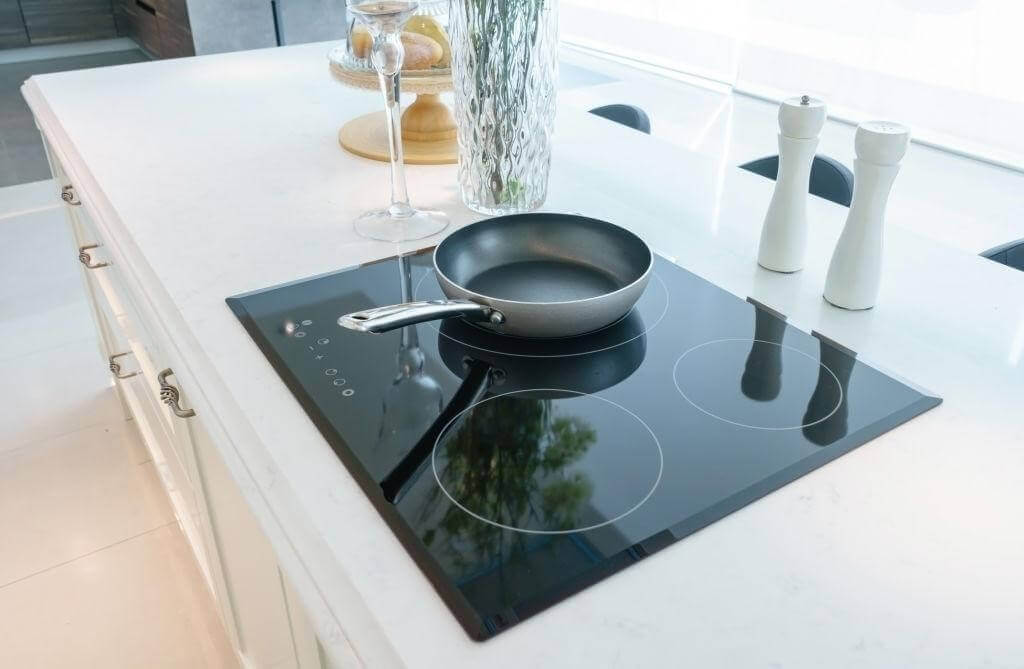 Auto Clean Kitchen Chimneys
If you have laboured over the stove often enough, you would have witnessed the copious fumes of smoke and grease that is characteristic of any cooking session.
These fumes contribute to the quick build-up of dirt and grime in any kitchen – so what can be done? Get an auto clean kitchen Chimney!
The strong suction and easy to clean filters help to direct these unwanted fumes outdoors whilst ensuring your kitchen walls are clean of any grime.
Cost estimates: Ranges from $500 upwards – Check your local home appliance stores for more accurate pricing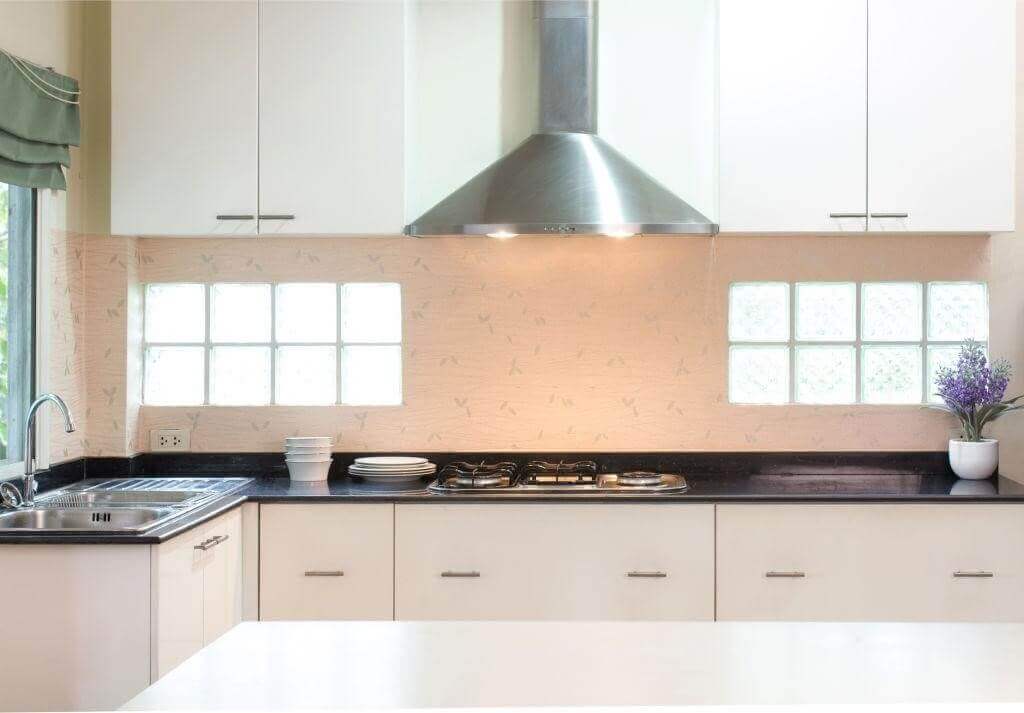 Large Format Tiles or Glazed Tiles
The larger the tiles, the lesser the grout lines to clean up. Also, do opt for glazed tiles that are impervious to spills and stains.
In terms of colour schemes, do consider something that is not too dark or light, preferably textured – like wooden tiles – that can hide the presence of smudges and splatters until the next weekly (or bi-weekly?) clean-up.
Cost implications: Large format tiles cost high according to per tile, but you will need less of them compared to the number of smaller tiles. Go for the overall cost per metre square to see which could be a more cost-effective option.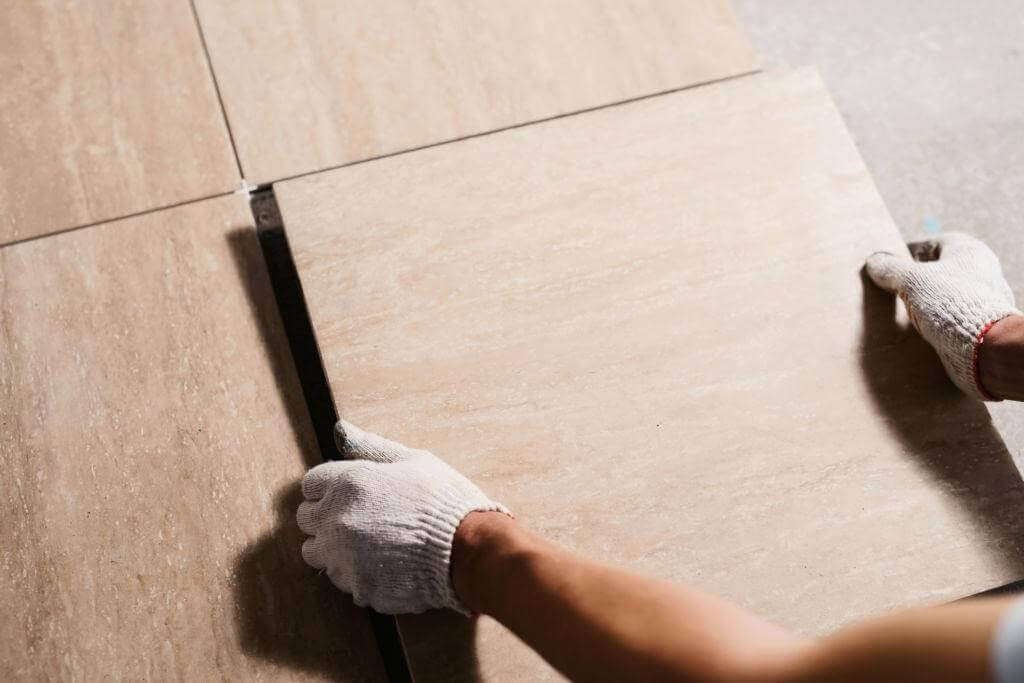 Warp Up!
How do you like these ideas? We're hoping there would be some that you can consider for your future kitchen updates. Do you have more practical and useful ideas for a low maintenance kitchen? Share with us in the comments below.