Kitchen is the place where housewives spend most of their time either preparing foods or organizing the daily use item to make space for easy movement. Actually, kitchen accommodate lots of items like electronic appliances at a time mainly eatable stuffs that needs a hygienic place to keep it safe and refreshed for healthy eating.
However, when you have limited space then you need to be little careful to arrange items in such a way that you can utilize every corner and keep your kitchen look more spacious. To keep your kitchen, look spacious you can follow few useful tips mentioned below.
[id=14348,14550,12868,12270,10437]
Glass Doors Cabinets Gives a Spacious View
Cabinet is the place that can create an illusion for guests and visitors. You can use glass made door for cabinets instead of wooden or metal cupboards that gives cabinetry view with the in-depth outlook through the cabinets. In today's trends, professionals working as an Interior designer for kitchen recommend glass made cabinets for small kitchens.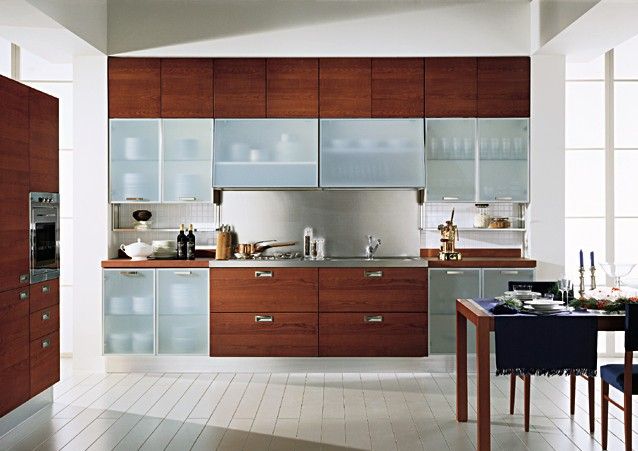 Allow Natural Light or Direct Sunlight
Instead of lighting your kitchen with bulbs you should use natural light that will give a spacious view with brighter vision. Restructure your kitchen with windows in such a way that sunlight can easily pass into your kitchen area. However, make sure to maintain the privacy and cover your items that can be spoiled due to direct sunlight exposure.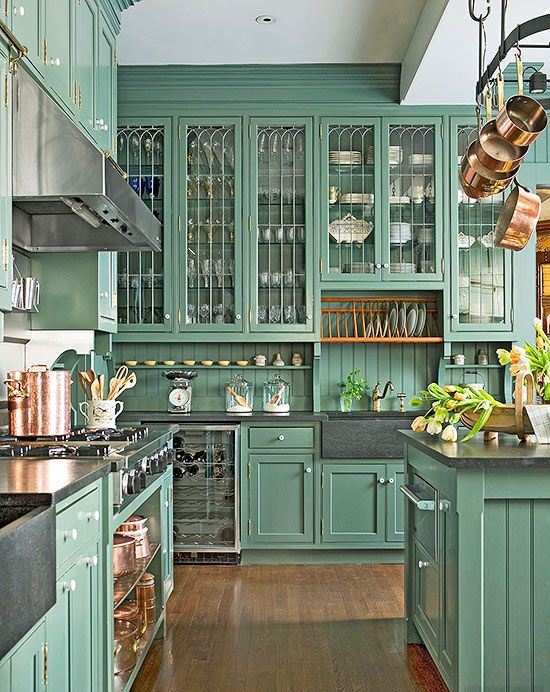 Use of Compact Appliances Give Space
Buying bulky or extra-large size appliances unnecessarily occupies space of your kitchen area. Currently, kitchen most of the kitchen appliances are available in compact size that are easy to handle and needs limited space to store. Slim refrigerators, portable oven and countertop electric cooktop help to save space in your kitchen area. Interior Designer in Delhi make use of such portable appliances in small apartments to create more space.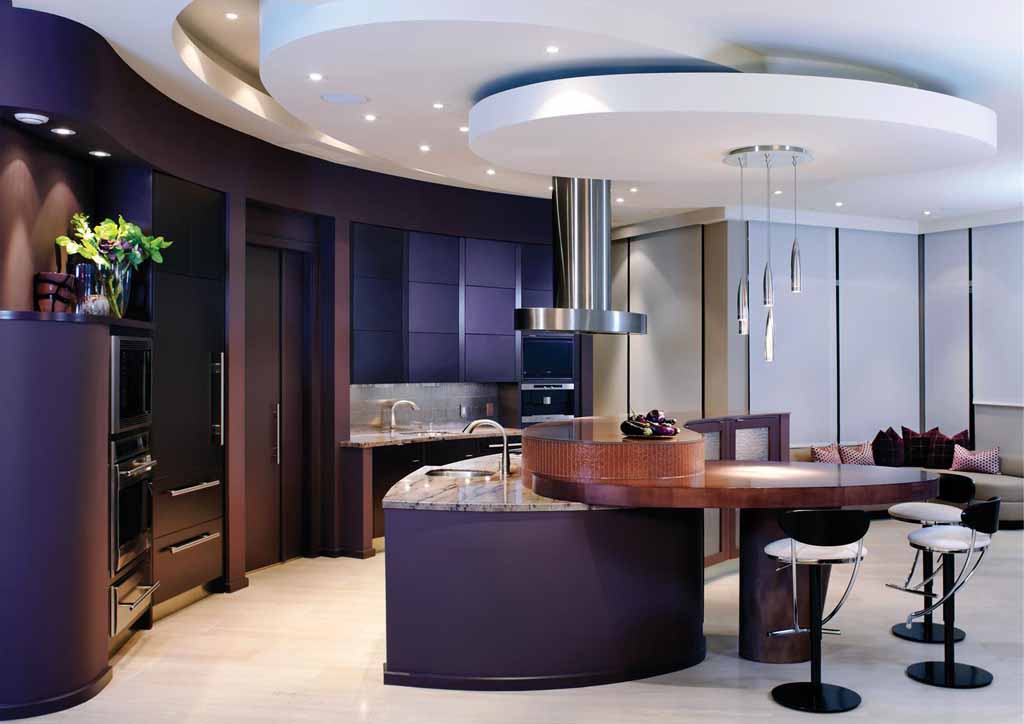 Putting Utensils on Walls Makes Space
Using kitchen walls to keep certain items like utensils, knifes and other instruments will provide you lots of space. Buy a wall-mounted rack in which you can hang pots, saucepan, other daily use tools. While installing such racks make sure every items is within the reach of your hands. An Interior Designer can suggest you better to choose the right stand matching your kitchen area and space availability with scope of maximum utilization.