Balcony is a gift at home. You can think of thousands of ideas to enhance look of your balcony.
One of the most beautiful ideas is to turn your balcony into kitchen.
Outdoor dining is a rare concept in urban homes. But, even if you have a small residential apartment in a city, you can still set-up kitchen within balcony.
It's important to prioritize the functionality of appliances like boilers. Regular boiler servicing and maintenance play a crucial role in ensuring a consistent supply of hot water. A properly maintained boiler will enhance the overall experience of your balcony kitchen, offering the comfort and convenience you rely on.
Balcony kitchen has its own charm in any house. Sitting with friends or family members with hot coffee, makes the moments more special. Let us throw a glance at some of the best ideas for set-it-up kitchen in your balcony.
[id=16343,15361,5227,6153]
Amazing Steps to Set Up Balcony Kitchen
1. Side Kitchen
As the space in your home is limited, it is necessary to use it wisely. You can start with tiny kitchen with wooden floors and shelves near balcony. Apart from that, the oven and barbeque grill for evening dinner and family gatherings.
2. Pinch of Greenery
Cooking amidst beautiful flowers and green grass is something that you can do in your homes. You can grow organic plants in your balcony so that it is easy to prepare salads and curries.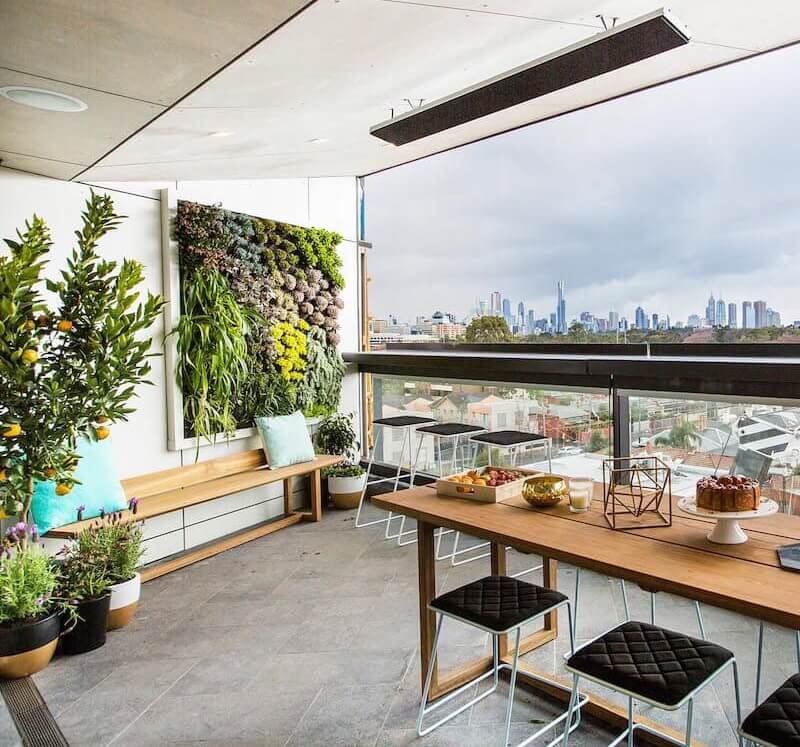 3. Let the Pendant Hang
Whether it is birthday or Valentine's Day, it is fun to sit in balcony with spouse for evening meals. If you want to lighten your romance, you can get long hanging pendent for balcony kitchen. It is also very helpful balcony kitchen lighting decoration during anniversaries, Christmas and family functions.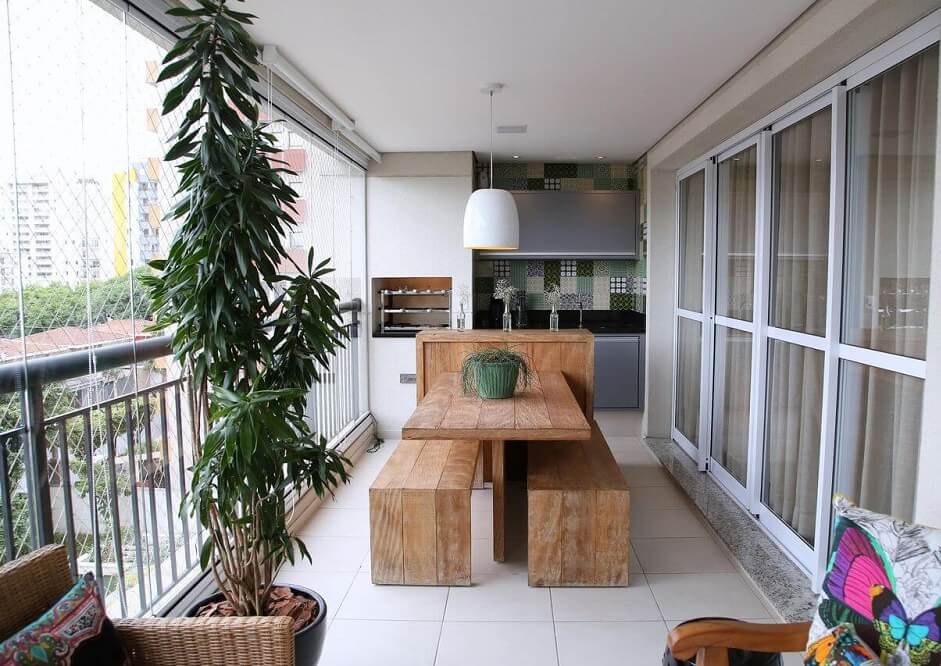 4. Make an Entry to the Backyard
It would be an added benefit if you have backyard garden adjacent to start balcony kitchen. You can place trendy chairs or sofa set in your backyard. The natural and serene atmosphere will make you feel fresh and relaxed each day.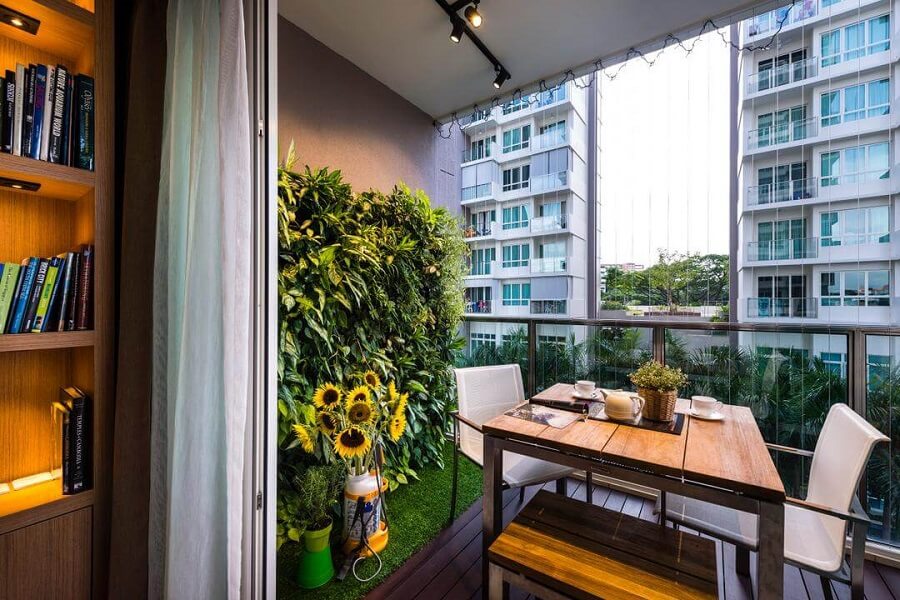 5. Work and Cook Together
What a beautiful idea to work and cook simultaneously! One of the smart balcony kitchen ideas is to create a balcony kitchen and workspace together. This will save time while working on big projects. Furthermore, this design will help you to enjoy snack time and work.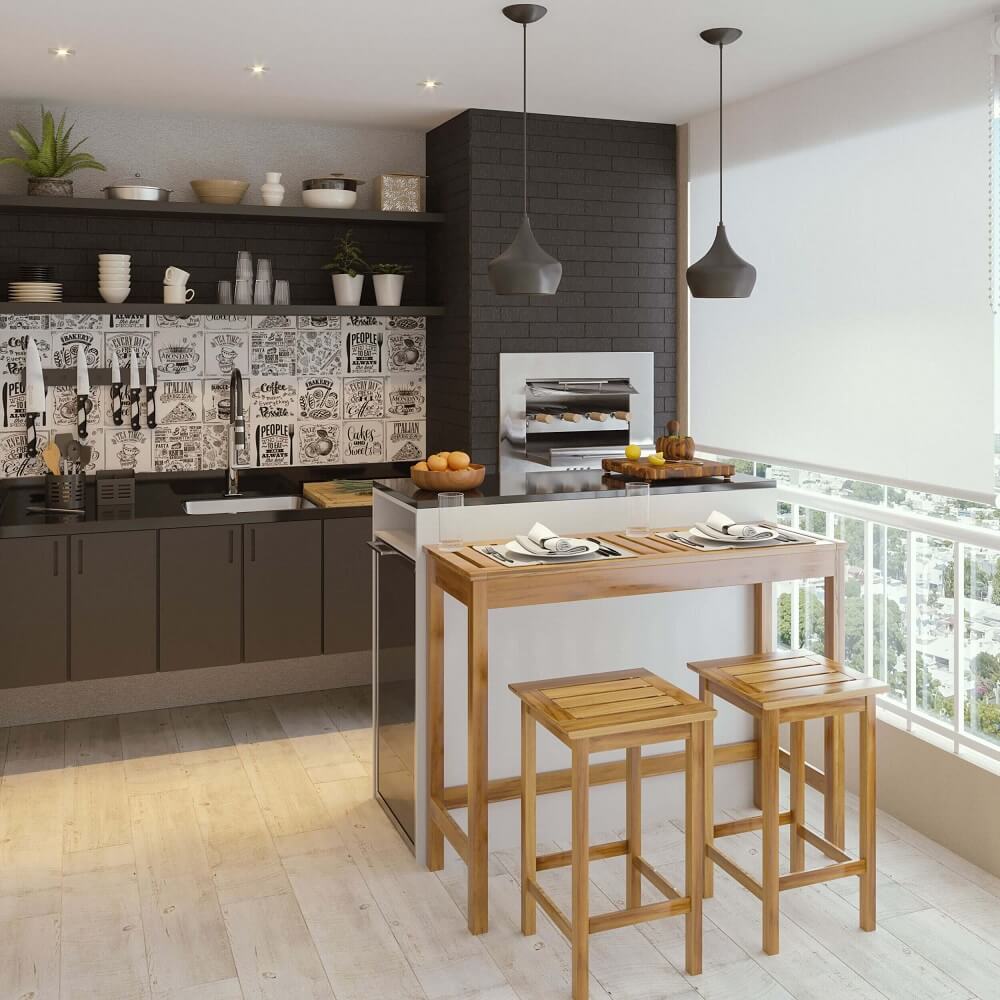 6. Install BBQ Grill
Winters bring enjoyment to enjoy hot barbeques with family and friends. When you have barbeque grill installed in your balcony, why would one go to the restaurant? You can put barbeque grill on the railing of your balcony. Moreover, you can then enjoy Brussels sprouts and pork ribs.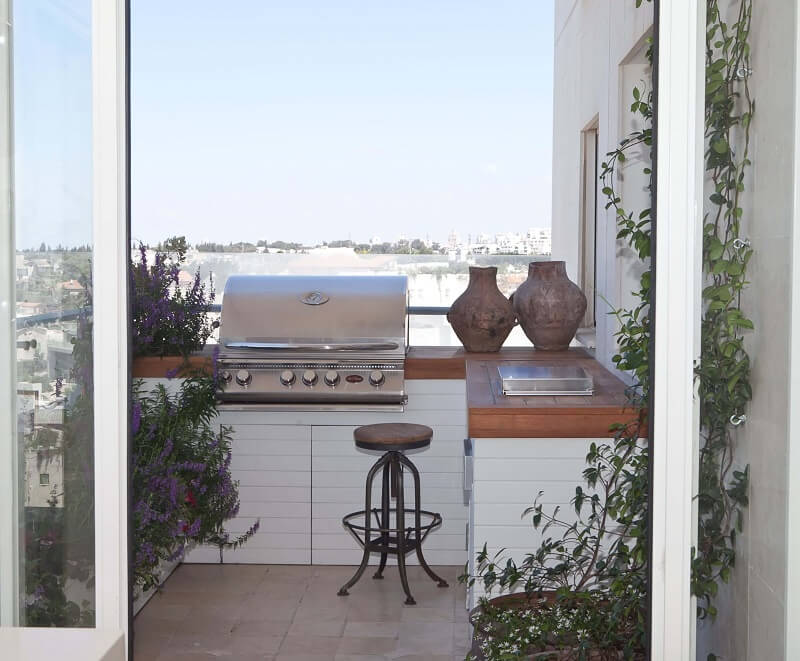 7. Bring Some Shade
The roof is necessary if you want to enjoy chilled drinks with best buddies during summer season. You can also choose stylish awning to make your balcony kitchen design more elegant. Furthermore, awnings maintain privacy while enjoying meals or drinks with loved ones.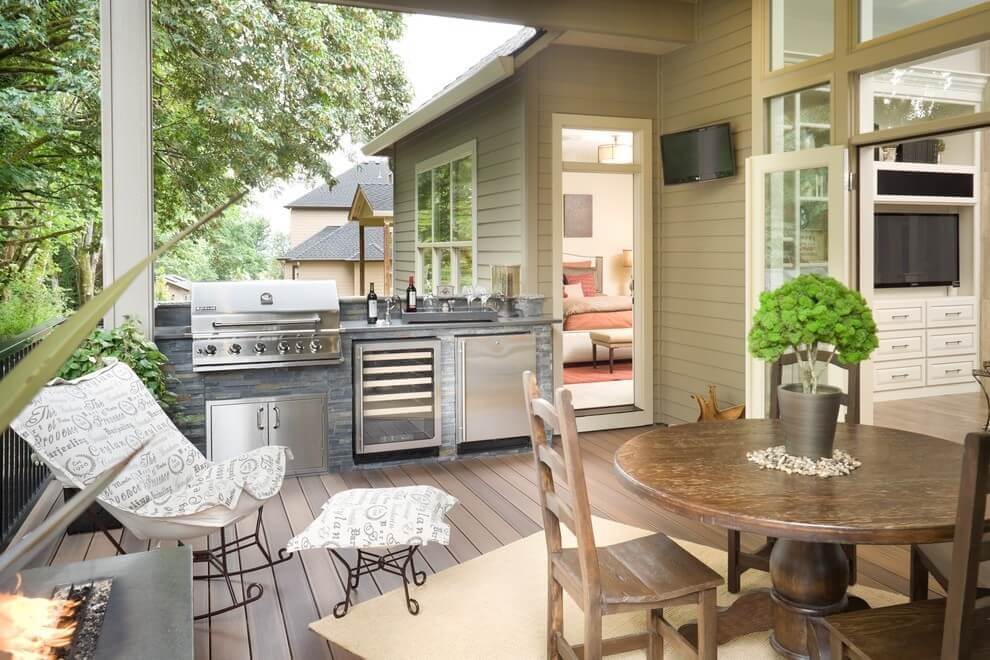 8. Install Wood Fired Pizza Oven
Pizza Party in balcony kitchen is a wonderful idea during birthdays and anniversaries. Moreover, you can enjoy hot pizzas on weekends with friends or neighbors. All you can do is install wood-fired pizza oven in your balcony.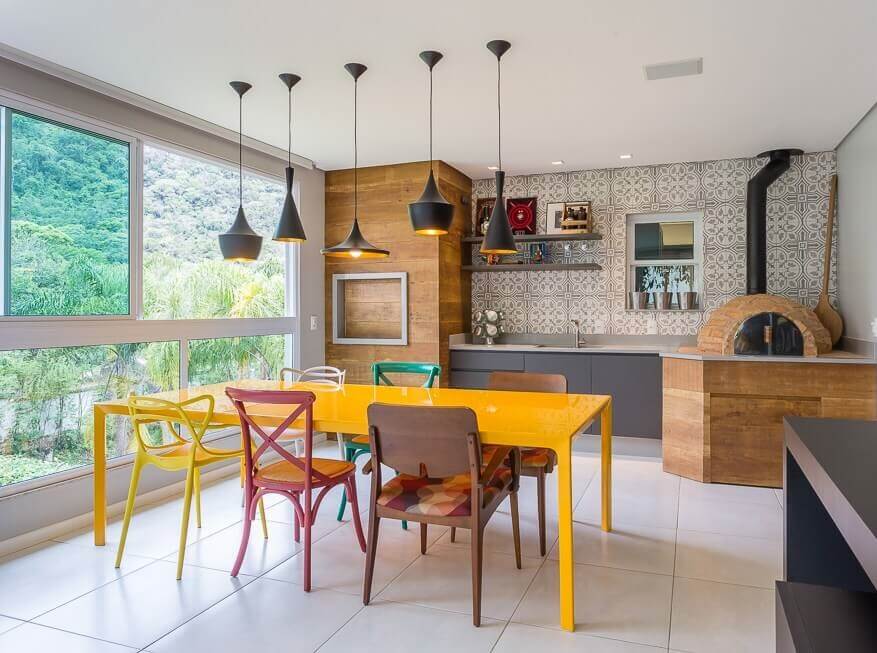 9. Allow Natural Light
Don't cover-up whole balcony in the name of privacy because natural sunshine has some magic that makes your balcony kitchen more elegant. Sunlight creates happy mood while drinking hot coffee or tea in chilly winter mornings. Apart from that, sun rays will make your mind fresh and relaxed in early morning.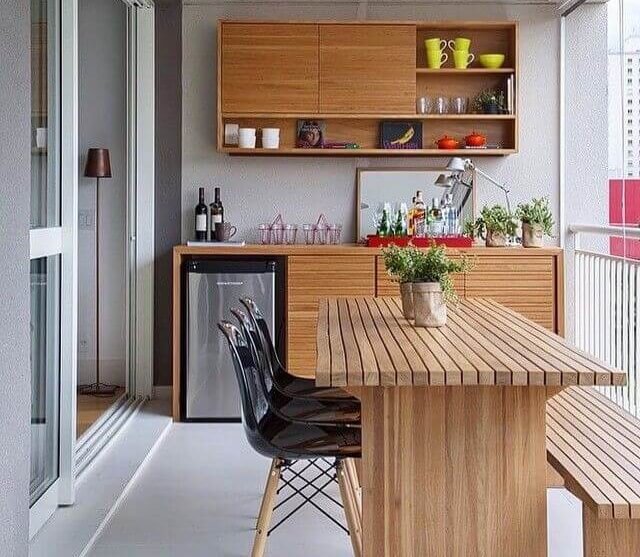 10. L-Shaped Counter
One of the outstanding balcony kitchen remodeling ideas is to create L-Shaped counter near window. This arrangement allows fresh light to enter your room. Apart from that, it removes bad odors of lingering foods. You can also get some fresh air while cooking in the kitchen.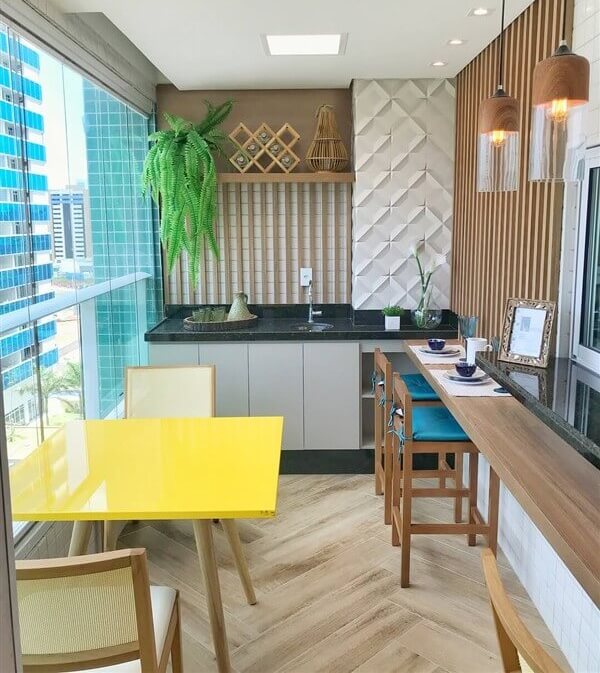 11. More Like a Living Room
You can place a couch, chairs, cushions, and rugs in your balcony to relax. It will be fun to invite guests and enjoy a tea party during festivals and chilly winters. Apart from that, you can also hang stylish and colorful hammock for beautiful day.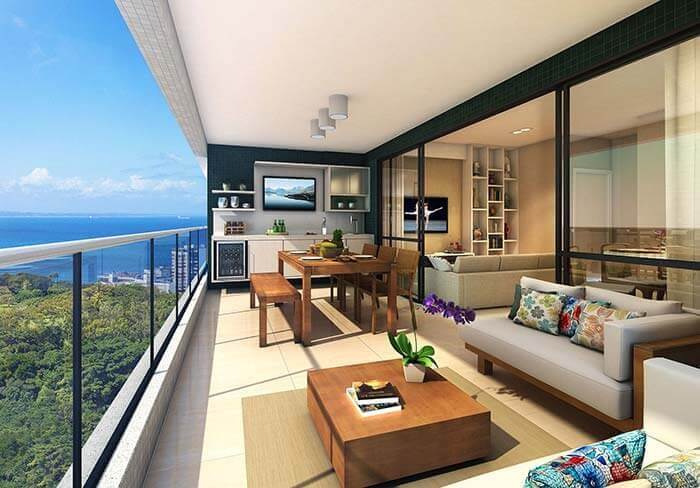 12. Space-Saving Tables
It is possible to decorate balcony modular kitchen with tables and chairs. Small tables take very limited space in your balcony. Apart from that, you can use for seating or to lace coffee mugs or books. They are easy to clean with dry or wet cloth.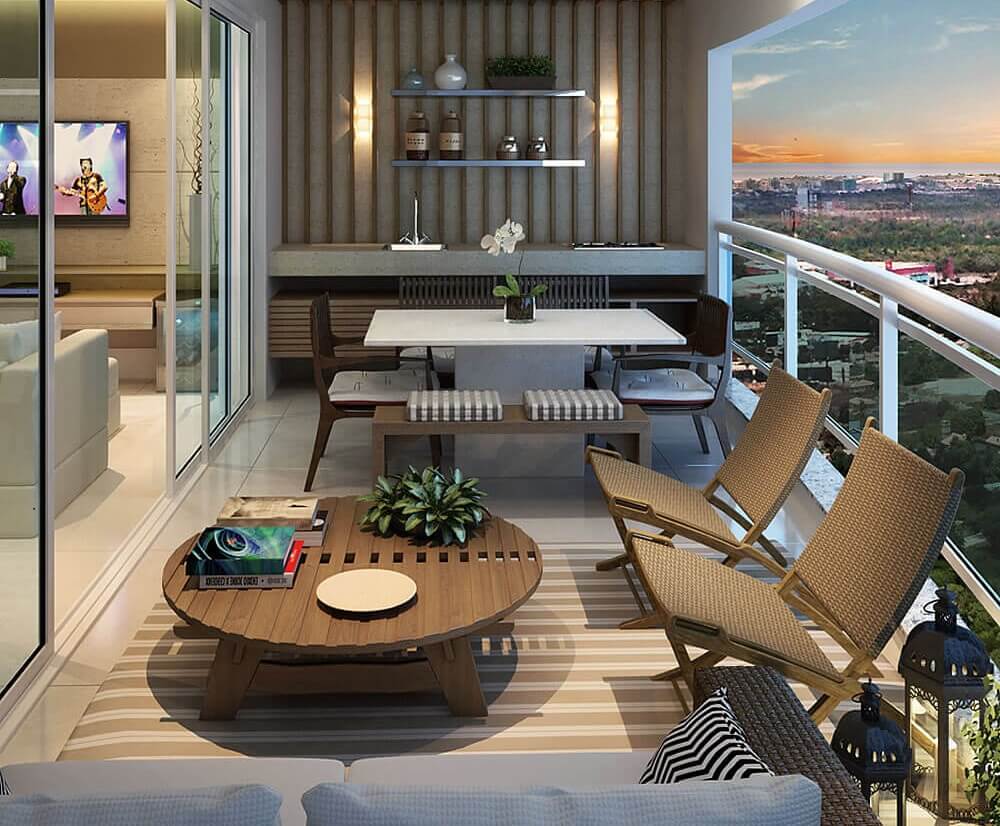 13. Curtains Enhance Drama
Balcony kitchen can get a dramatic look with fashionable curtains. You can pick floral designed curtains for your balcony. Furthermore, the artistic flooring design will perfectly match your curtains.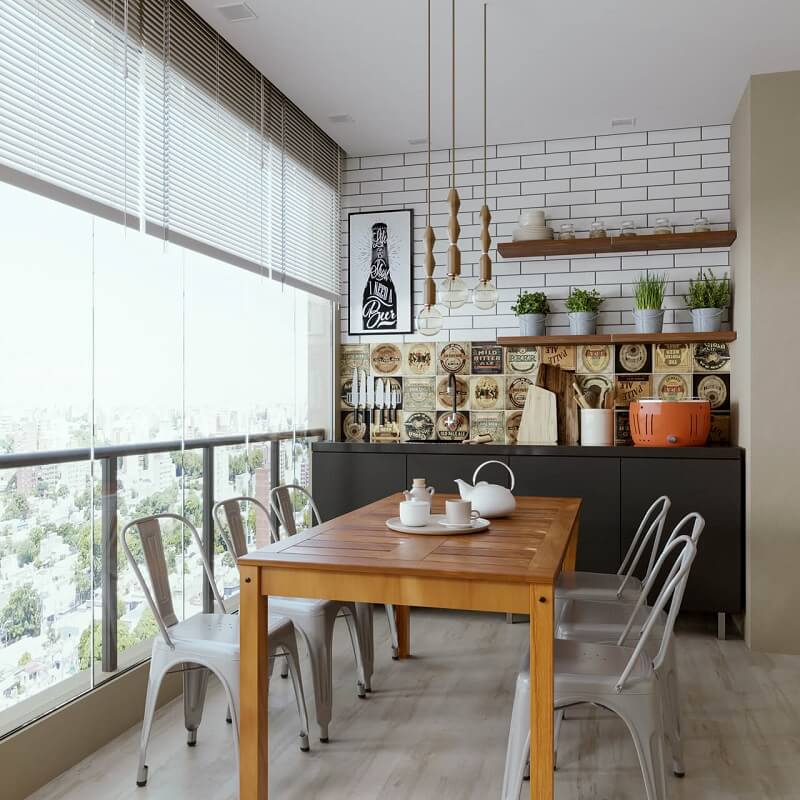 14. Wine Time
A glass of wine with your partner makes birthday or any other special occasion. The unique balcony kitchen decorating idea is to place a small bar in the outdoor space. You can covert tiny shelves of kitchen to keep wines and glasses. This idea will provide privacy to enjoy drinks during Valentine's Day, anniversaries.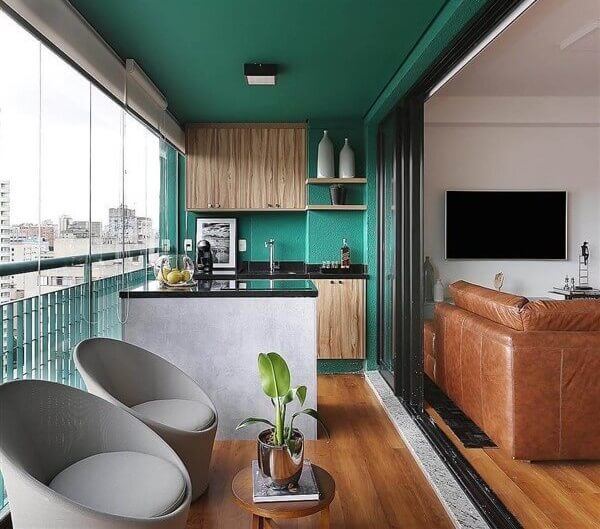 15. Colorful Flowers Speak
Small window boxes will look more rocking with bunches of colorful flowers. You can choose tulips, roses or any other colorful flower for window boxes. Flowers speak a lot about your emotions and bring positivity within your home as well. Moreover, the colorful blooms beautify balcony kitchen decoration and appearance.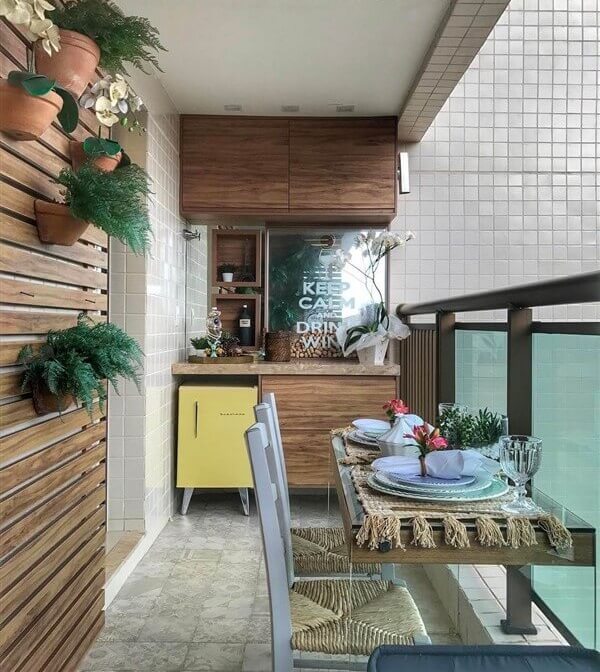 16. Small Refrigerator
Whether you have a large or small balcony, you must keep a tiny fridge. It is one of the modern balcony kitchens decorating idea that can turn into useful idea as well. Moreover, you can keep drinks, fresh fruit juices and smoothies to enjoy in the summer season.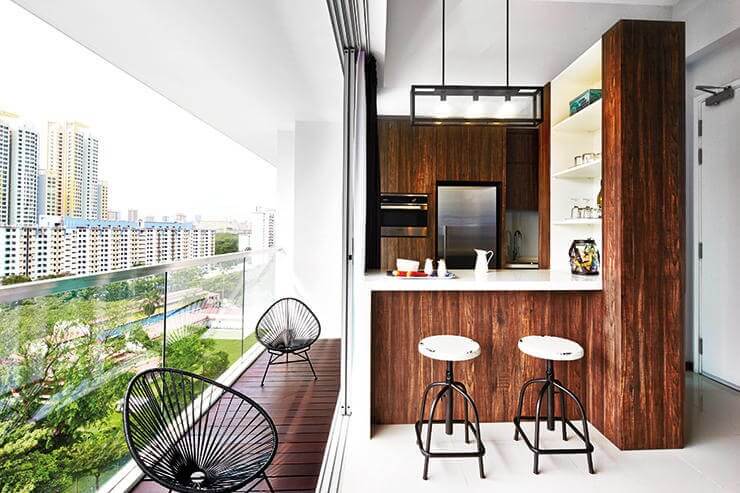 17. Construct Glass Railings
Nothing looks more pleasant than glass railings in your outdoor space. The sleek and slim glass railings will throw precise view of landscapes and scenic spots of the city. Apart from that, glass railings look royal and luxurious in your outdoor kitchen.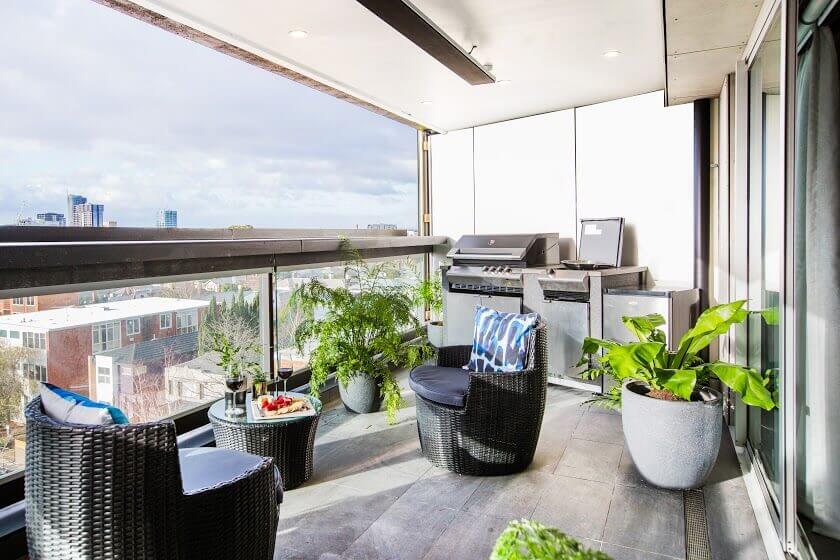 18. Match the Interiors
It is necessary to choose the outdoor dining furniture that suits the interiors of your homes. While choosing the upholstery for the balcony kitchen interior, you must choose same colors of living room upholstery.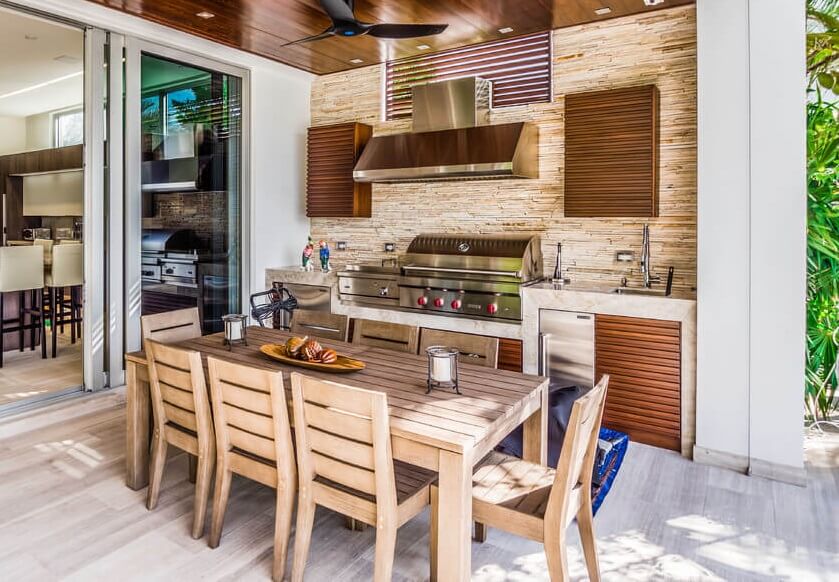 Wrapping Up
These are the detailed balcony kitchen makeover tips that you can try in your balcony space. They save space and create more storage space to keep little things.