Modular kitchens can be designed in several ways. Innumerable things are lying all around the kitchen. A kitchen cabinetry is a necessary to manage all these things daily.
But, there is often a problem when your kitchen is small.
[id=15144,15000,2018,2219]
In that case;
Adopting space-saving kitchen cabinet design will help you to organize your kitchen accessories effectively.
You can try different types of kitchen cabinet ideas for Indian homes. These kitchen cabinet designs will save space and enhance the look of any kitchen.
Amazing Types of Kitchen Cabinets Based on Materials
The kitchen cabinet plays an important role in the kitchen. From glassware to spoons, you can place every little thing in the kitchen cabinet. The designs of kitchen cabinets in Indian homes are prepared as per the size of the kitchen. This blog highlights the beautiful kitchen cabinet ideas for Indian homes.
White Kitchen Cupboards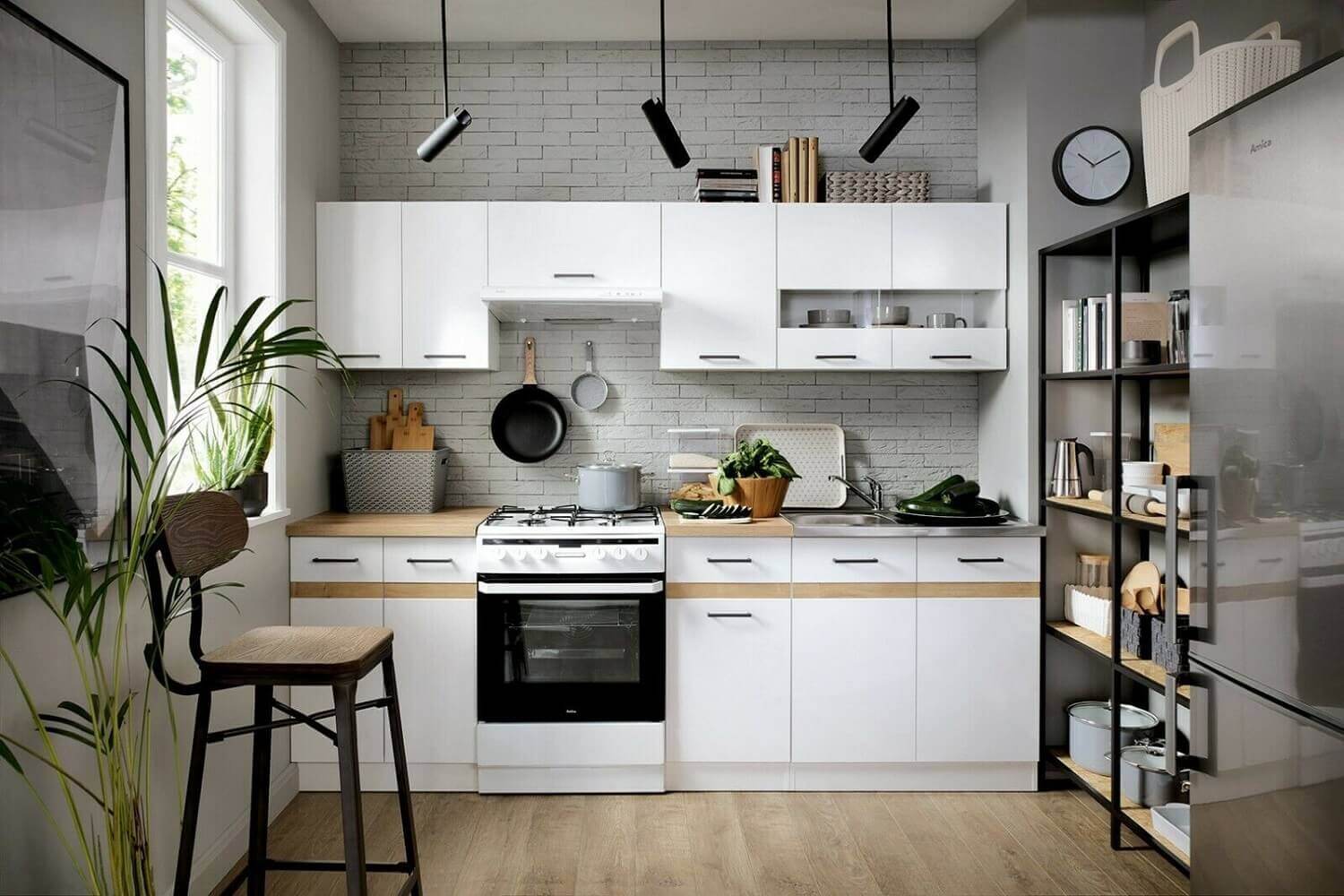 White color suits all the kitchen cabinet types. This is the least popular yet elegant design of the kitchen cabinet. These cupboards have looked similar to that ceramic tile and are easy to clean as well.
Standalone Kitchen Cabinets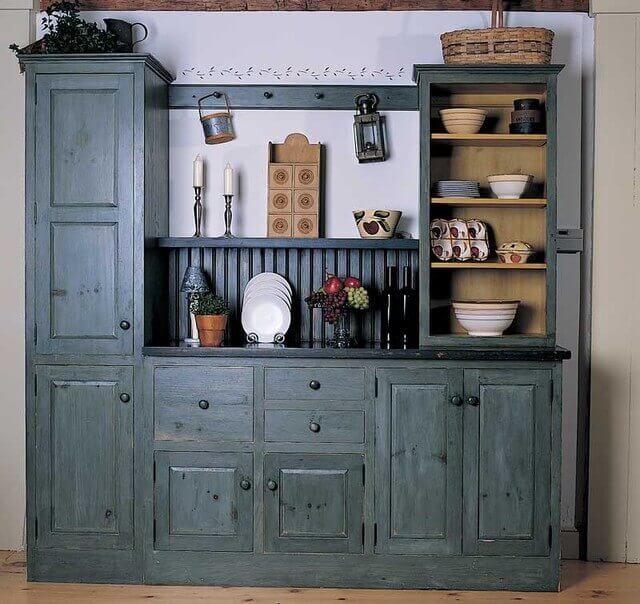 Placing a standalone kitchen cabinet is an ancient as well as a contemporary idea for the kitchen. You can standalone cabinets in different materials such as wood, steel, plastic, and so on. They have large storage and you can keep glassware, bottles, flower vases, and other accessories.
Wood Finish Cabinets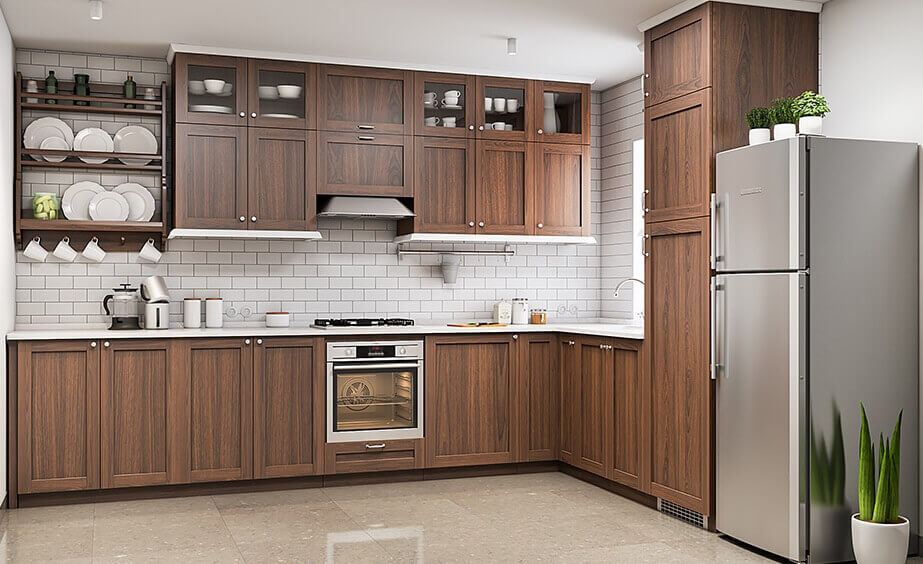 The wooden cabinet is one of the most common ideas for Indian kitchens. Finished wood is widely used in making stunning kitchen cabinets. You can get a variety of woods in the market today. Choose the one that suits your budget and looks amazing in your large and small kitchens. Wooden cabinets suit the cooktop of any brand and are durable as well.
Glass Window Cabinets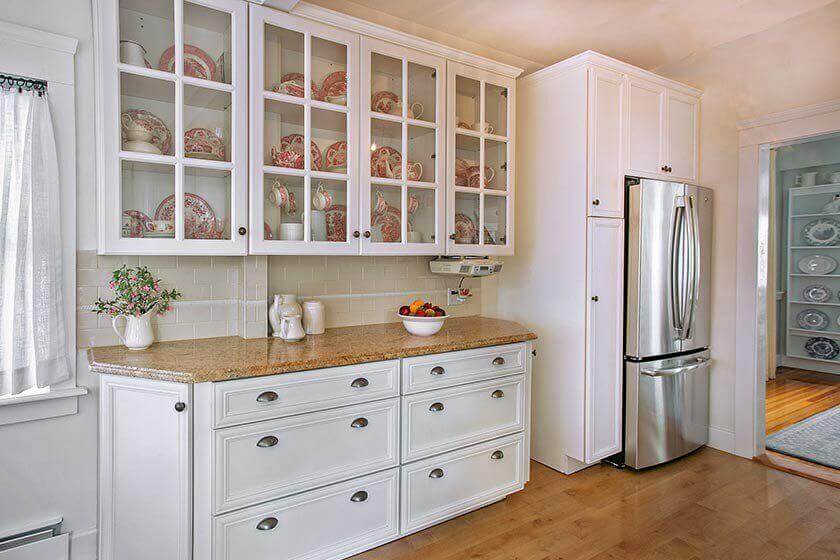 This is another kitchen cabinet design you will find in Indian homes. Glass windows will make things more visible while cooking different dishes. Apart from that, these cabinets are also easy to maintain and clean. Installing a glass window cabinet is one of the luxurious kitchen cabinet ideas that you can choose with dark or light frames.
Handle-less Cabinets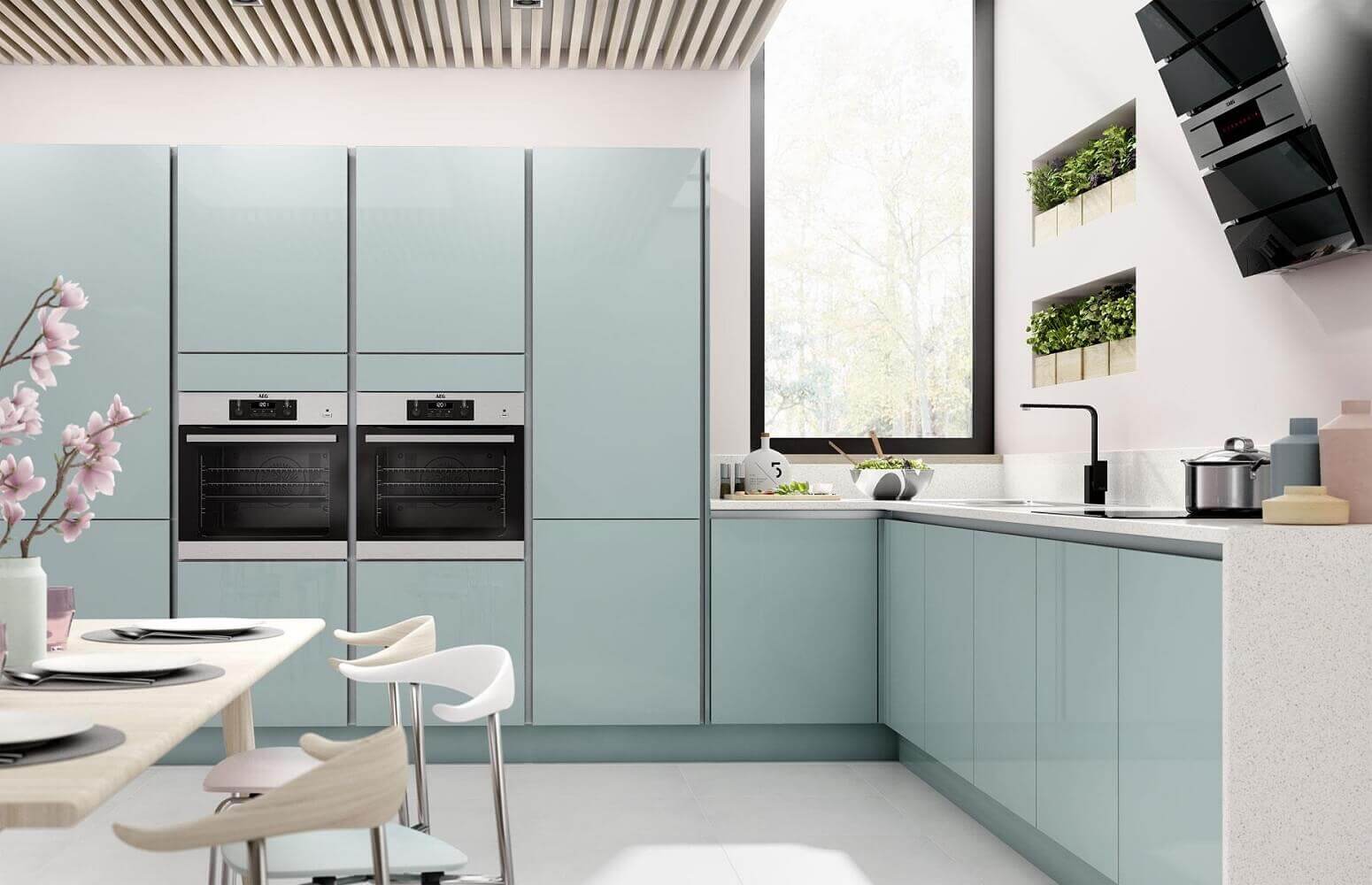 Nowadays, Indian homes are choosing western ideas to decorate their kitchens. Most of the kitchens have a minimal design with a few things on the kitchen countertop. Handle-less kitchen cabinet suits modular kitchens perfectly. They are smooth and look beautiful with the interior of any kitchen. Moreover, it is easy to clean handle-less kitchen cabinets.
Open Shelf Cabinets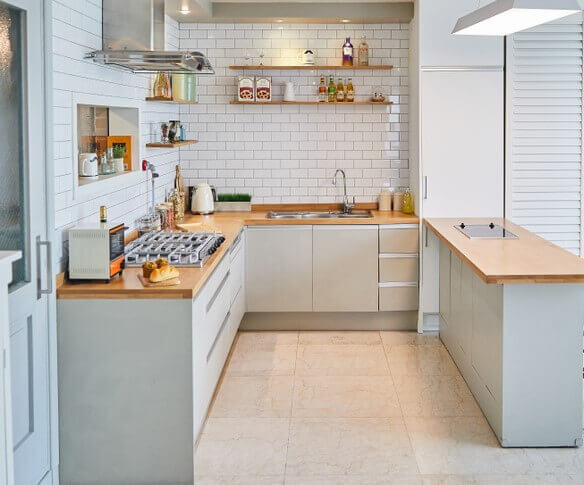 This is one of the best fitted kitchen cabinet ideas for placing various things. Open shelves are cost-effective ways to decorate modern kitchens. Apart from that, it is also convenient to use these shelves daily while cooking. You can install open shelves against any type of wall. They work on bricks, cement, stone, and any other type of material. You can also place heavy containers, pots, and other items on these shelves.
Dramatic Cabinets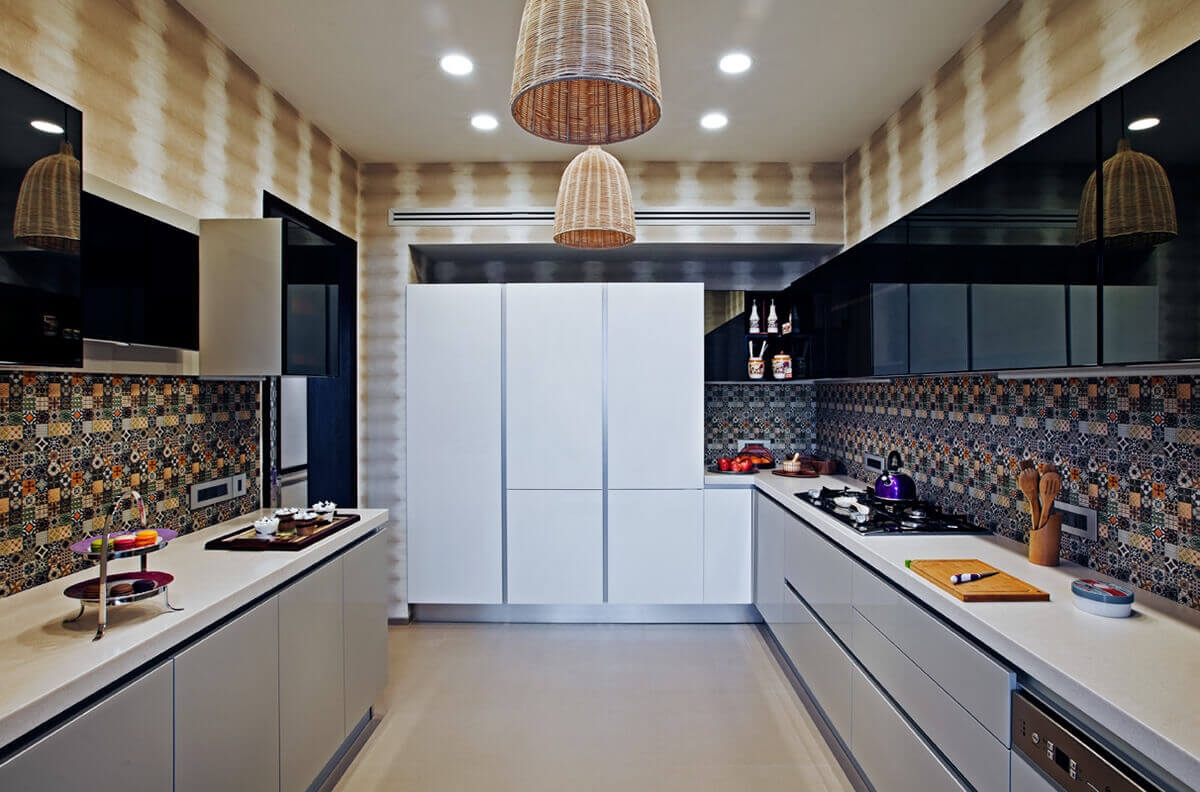 Do you want to give a more modern look to your kitchen? If yes, choose dramatic cupboards and colorful cabinets. Colors make you feel enthusiastic while cooking different dishes for your family. You can also pick 2D and 3D designs for decorating kitchen cabinets. If you want a simple design, choose black and white designs.
Printed Board Cabinets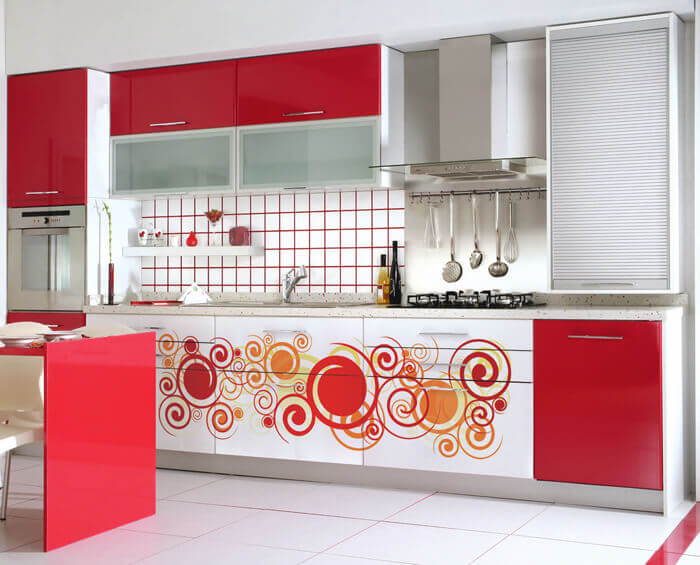 If you want a vintage touch in your kitchen, choose printed boards. This is an old design of the kitchen cabinet, but looks good as well. You can get many printed designs for kitchen cabinets such as floral, dotted, and geometric shapes. Choose the ones that make your mind fresh and beautify your kitchen space.
Aluminum Channel Drawers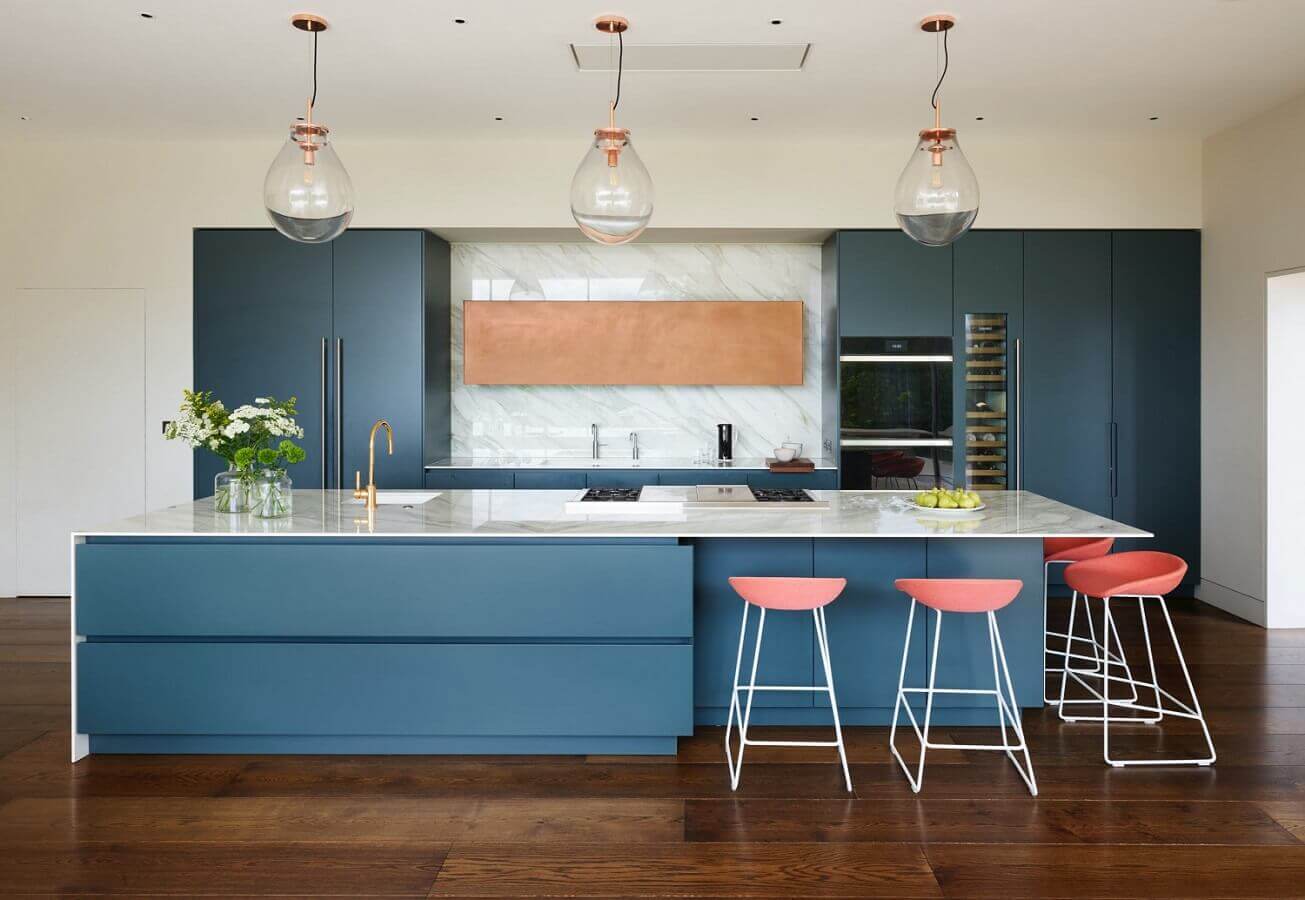 Island in the kitchen space makes it look rich and classy. You can now make an island more functional by attaching drawers to it. The drawers made of aluminum channels can hold little things such as knives, forks, spoons, and bowls. In this way, you can organize your kitchen by placing an island.
Contrast Color Cabinets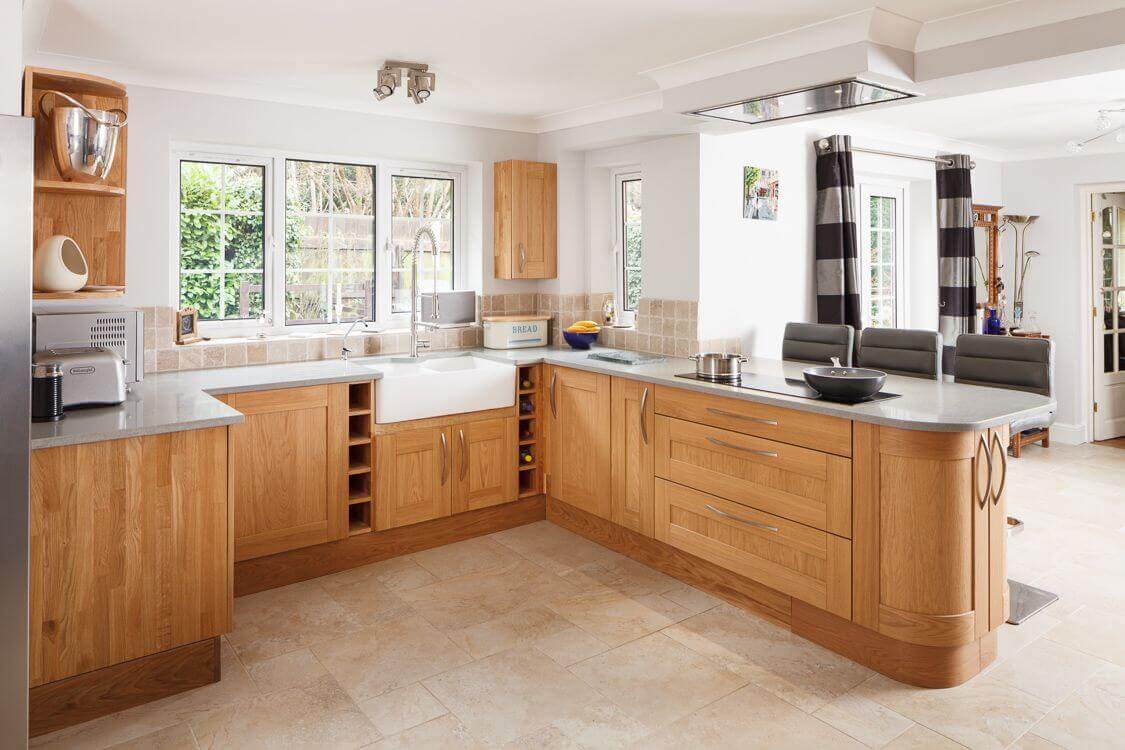 You can pick contrast colors for designing your kitchen cabinets. If your kitchen has a dark shade, pick a light shade for the kitchen cabinet. Light shades of kitchen cabinets make the kitchen look calm and relaxing. You can choose 2 different shades for your kitchen space.
Metal Grate Cabinets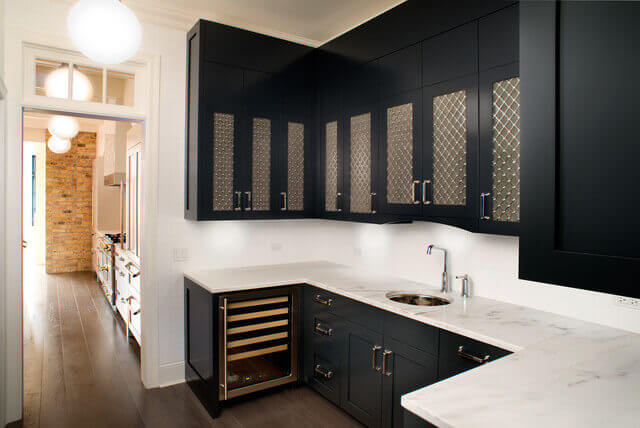 The glass looks common with kitchen cabinets. Instead of that, you can choose metal to cover the cabinets. Metal grate cabinets also allow you to see the things and kitchen accessories. There are endless designs and patterns in metal grate cabinets. Besides, it is also very simple to clean these cabinets and maintain them.
Lower Cabinets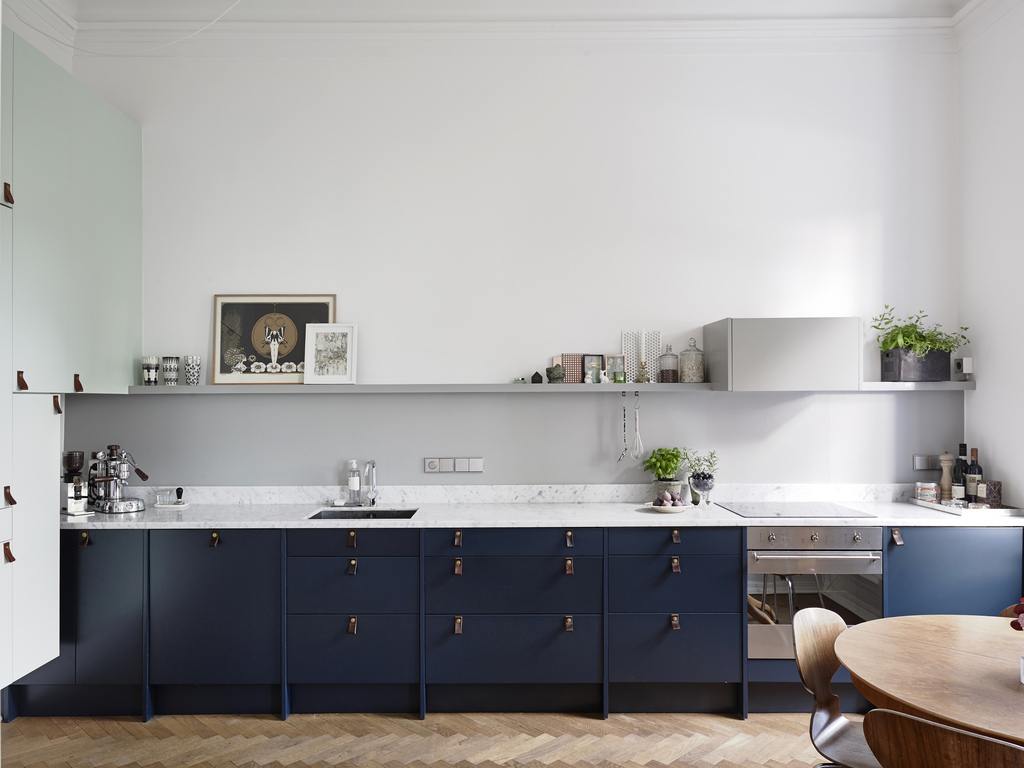 The lower cabinet is a good design of a kitchen cabinet for an apartment. Lower cabinets are easy to maintain and use. They are better than upper cabinets and come in different designs and colors. Apart from that, the lower cabinets also have a large storage to keep small things.
Locked Cabinets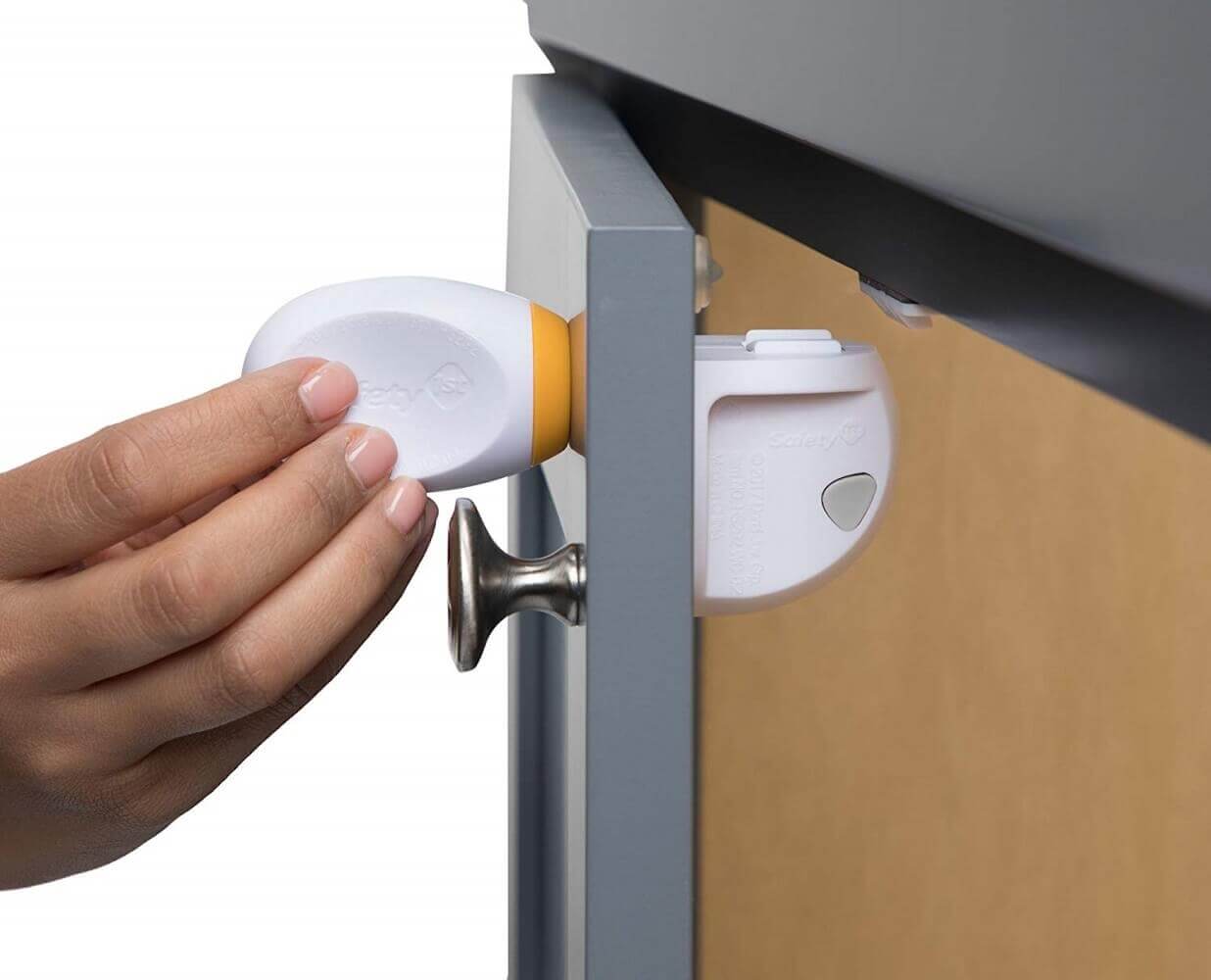 If you want a safe place to keep all your glassware, choose locked cabinets. The enclosed cupboards keep the glass bowls and plates properly. These cabinets reduce the risk of breaking, glass plates and bowls. Locked cabinets can be given good finishing.
Grooved Kitchen Cabinets
Constructing the wood-paneled cabinets are one of the best kitchen cabinet ideas for the home. The straight lines or panels look modern in any kitchen. You can also pick different colors in grooved kitchen cabinets. These cabinets can be constructed at the upper level or lower level as per your requirements.
Stained Pine Cabinets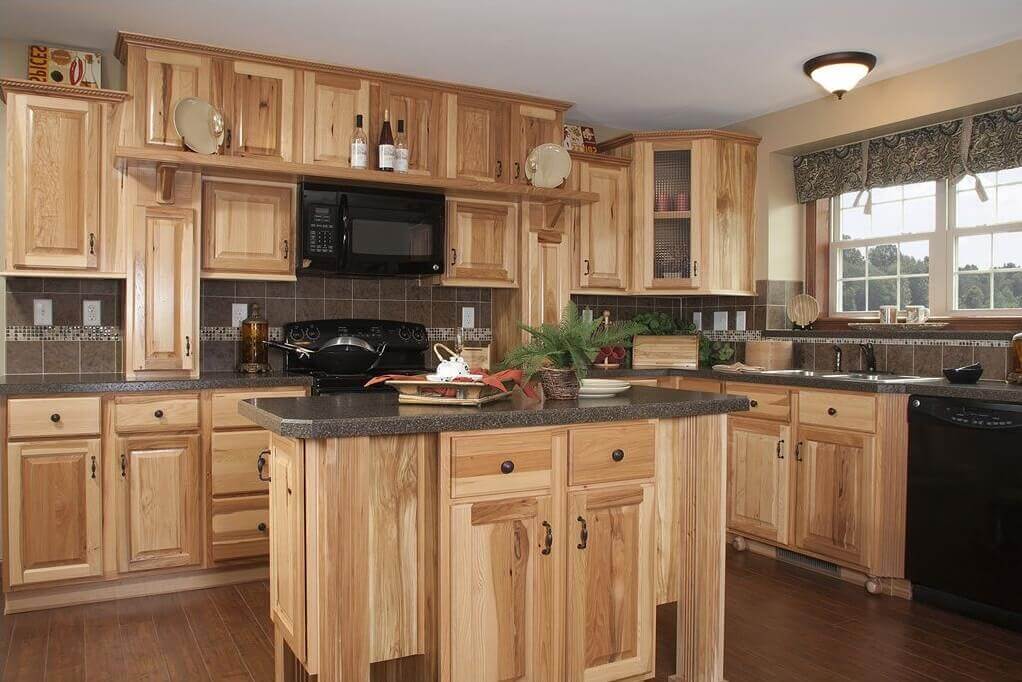 If you want to give a rustic look to your kitchen, choose these cabinets. Stained pine cabinets add to the industrial décor of your modern kitchen. There are various colors in stained pine cabinets such as grey, brown, smoke grey, and blue. Choose the ones that suit your kitchen interior and different accessories.
Porthole Cabinets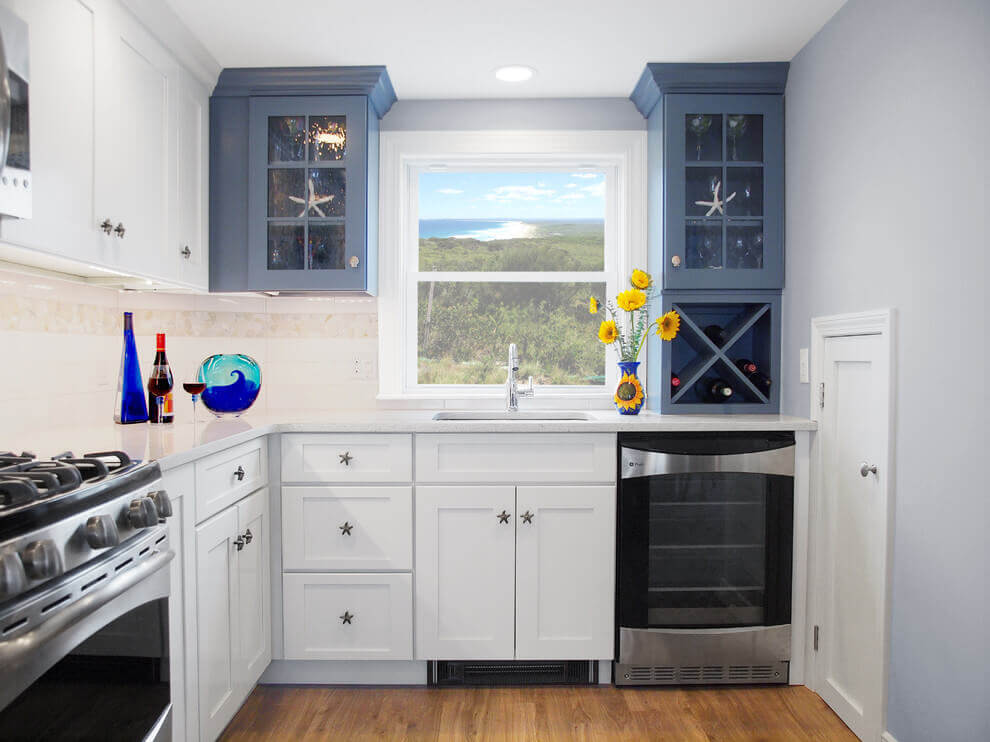 You can create a smart kitchen cabinet for a small kitchen in your beach house. Porthole windows look unique and make things visible while cooking foods. You can pick different colors in porthole cabinets.
Final Words
These are the fascinating ideas for designing kitchen cabinets in Indian homes. They create more space for keeping kitchen accessories. Pick the popular kitchen cabinet design and enhance your kitchen look or pick the right modular kitchen designers, according to your needs.